Led by Guest Editor Carmelo Anthony, SLAM's new magazine focuses on social justice and activism as seen through the lens of basketball. 100 percent of proceeds will be donated to charities supporting issues impacting the Black community. Grab your copy here.
—
Introduction by Ros Gold-Onwude:
This isn't a moment, it's a movement.
Summer protests demanding that "Black lives matter" have put a magnifying glass on a group within the movement often left most vulnerable in society: Black women. In 1962, Malcolm X said: "The most disrespected person in America is the Black woman. The most unprotected person in America is the Black woman. The most neglected person in America is the Black woman."
Here, we examine the WNBA, a professional basketball league of excellent, elite, predominantly Black women. Over the course of its 24 years of existence, the women of this league have time and time again stepped up to lead the call for change.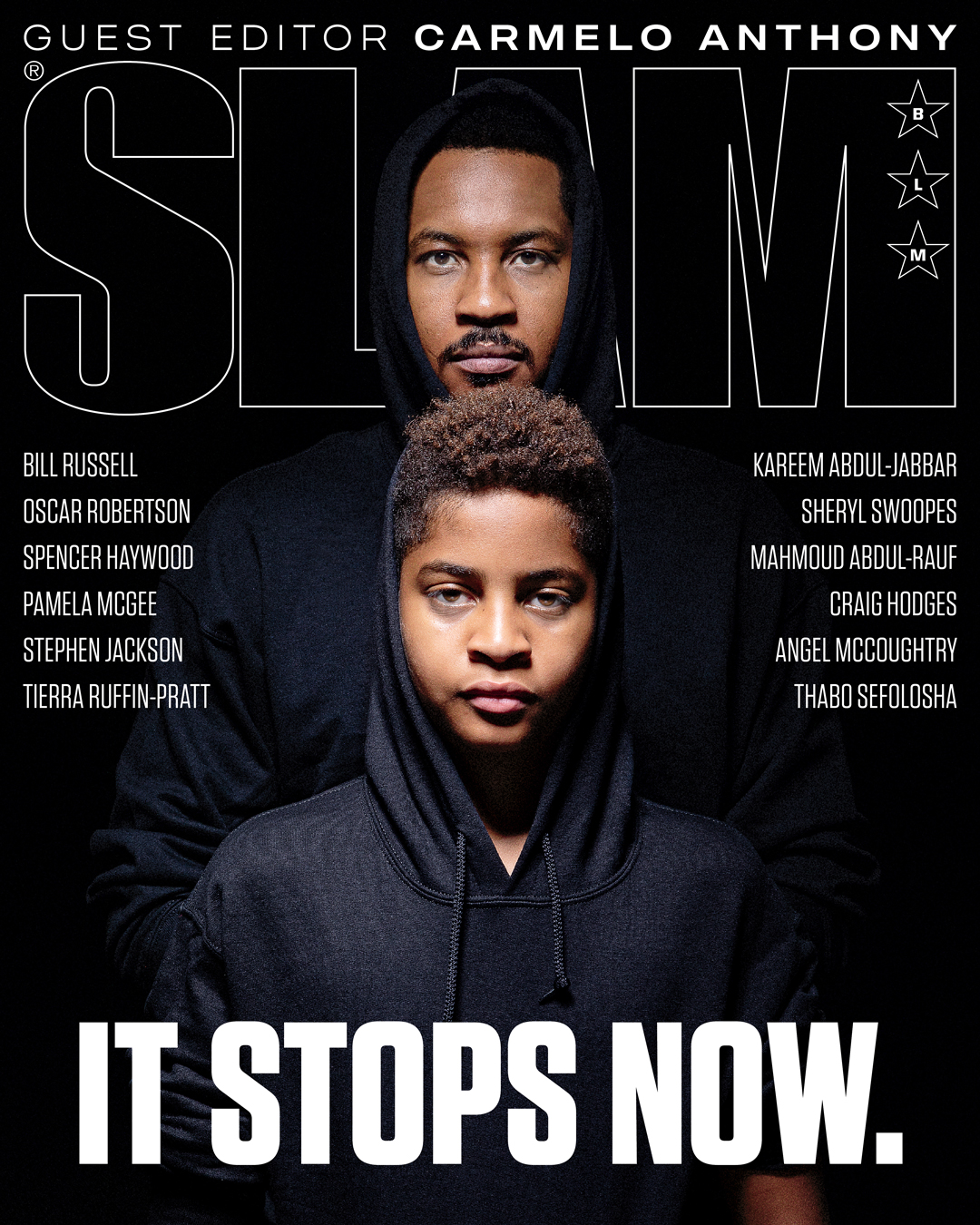 With the WNBA's inaugural season in 1997, there was a new American women's professional basketball league that young girls could aspire to. In 2014, the WNBA became the first pro sports league to air a nationally televised "Pride" game in solidarity with the LGBTQ+ community. In 2016, players accepted fines to wear "I Can't Breathe" t-shirts, protesting against police brutality. In 2019, perennial superstar Maya Moore left the WNBA in the prime of her career to fight for criminal justice reform. In 2020, after a long and grueling fight, the players negotiated a new Collective Bargaining Agreement (CBA), granting them more equity, increased salaries, better lifestyle conditions while traveling on the road, new health and mental wellness initiatives and improved maternal care, including paid maternity leave and assistance with childcare.
The WNBA's true power is in the collective voice of its players, who have increasingly used their platforms to demand more. WNBA players have long been on the frontlines fighting against racism, police brutality, sexism, sexuality discrimination, inadequate maternity policies and more.
The women of the WNBA have had everyone else's back, who will have theirs? While they compete in the most elite women's basketball league in the world, they are still battling for respect and still working to find a consistently successful formula to sell tickets and to market their dynamic collection of women to the public.
Let me make sure not to discredit the longstanding devoted fans of the league; they are the life-blood of the WNBA's success and their loyalty is both needed and cherished. However, given the high caliber of talent, increased quality of play and increased number of televised and streamed games, this league is deserving of more. I hear you, agonizing over the countless tragic murders of Black women like Breonna Taylor and Oluwatoyin Salau, crying out: "Protect and nourish Black women, #SayHerName!" I share this anguish and challenge us to also say the names of our Black female heroes while they are alive and crusading. Let's keep that same energy and show more love to the WNBA, a league of predominately Black women who are the best of the best at their craft.
In a recent roundtable discussion, I spoke with three highly-decorated WNBA players of different eras:
Hall of Famer Sheryl Swoopes, a 3x Olympic Gold Medalist and 4x WNBA champion with the Houston Comets.
Las Vegas Aces forward Angel McCoughtry, a 2x Olympic Gold Medalist and 5x WNBA All-Star.
Minnesota Lynx guard Lexie Brown, a 2018 first-round pick out of Duke.
We talked about the realities of what Black women face in America with regards to racism and sexism, and how WNBA players have always led the charge for equality and respect.
Below is part one of the roundtable. Stay tuned for the rest of the discussion.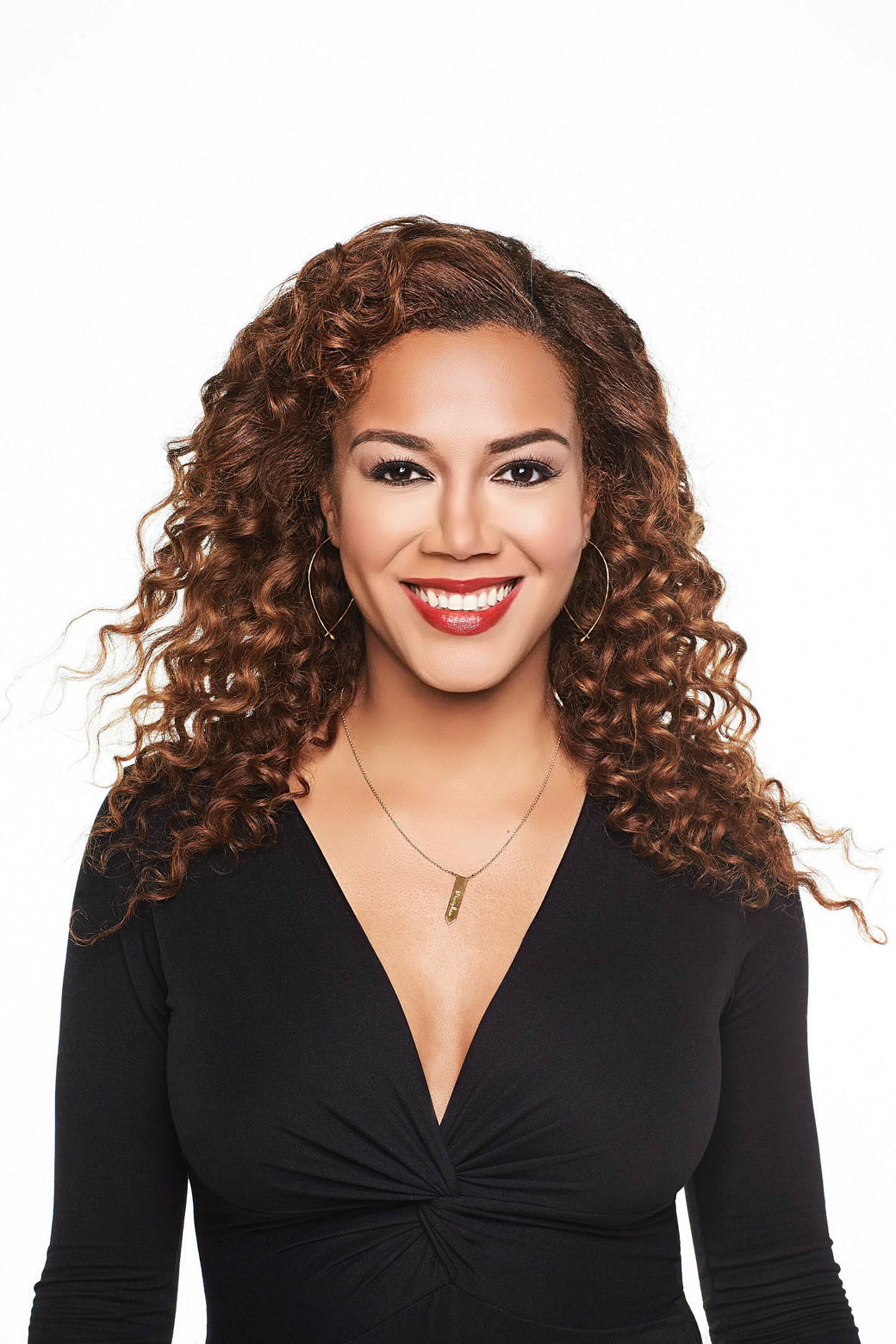 Gold-Onwude: How did basketball affect the trajectory of your lives?
Swoopes: For me, when I think about my journey and where basketball started, I started playing when I was seven years old. I think I knew at a very early age that basketball would be my ticket to not only change my life but change my family's life. And never did I realize just how much it would change my life and I don't just mean the things it did for me on the court, I mean just doors it opened for me which allowed me to open doors for Angel, for Lexie and for everyone who came after me; but I don't think we talk about the people, the women who even came before me that paved the way for all of us to have those opportunities. And I'm so thankful and so blessed and grateful that we're having this conversation today, where we can still talk about the growth of the game. I can honestly say that without this sport my life would be very different, absolutely.
McCoughtry: I just think it's opened so many doors. You know, growing up in Baltimore playing with all the guys, the only female out there, I remember they all came one day outside and said, "Hey, you can play in the WNBA one day." And I was like, "What that's? The WNBA?" And they were like, "It's the NBA, but for the girls." That's when I went home and I started watching you, Sheryl, and watching them win championships and I was just amazed that there were women out there that were just like me. I didn't have to be ashamed to be tall, I could stand proud and be who I am. That was the first time I watched a lot of women play sports on TV, I always just saw the men. I never dreamed of being an Olympian, I never dreamed of being able to play in different countries. None of that ever crossed my mind. Just playing the sport has opened so many doors. Now we can inspire, we can advocate for political justice through our sport. That's what it's all about.
Gold-Onwude: Lexie, how did ball affect the trajectory of your life? It's interesting because Angel brings up something that I resonate with and we're the same age essentially. I wasn't necessarily growing up to be a pro, that idea came later. You are younger and the league has experienced a whole lot more success and longevity by the time that you were coming to the game. How did you view the league and what was possible for you with basketball?
Brown: I wanted to be a WNBA player when I was little, so that's the amazing thing that you guys have been able to do for players like me. You had built a league that we were able to look up to and want to get to, but basketball is something that I just love and like Sheryl and Angel said, the doors that it's opened have been incredible and the voice that I've been given and other players in the league have been given to speak up on things that normally we probably wouldn't be comfortable speaking on. One because we wouldn't know much about it or two because we wouldn't think anybody would be listening. So to be able to speak on things, being [in this roundtable] for me is incredible. I'm honored. Basketball has definitely changed my life.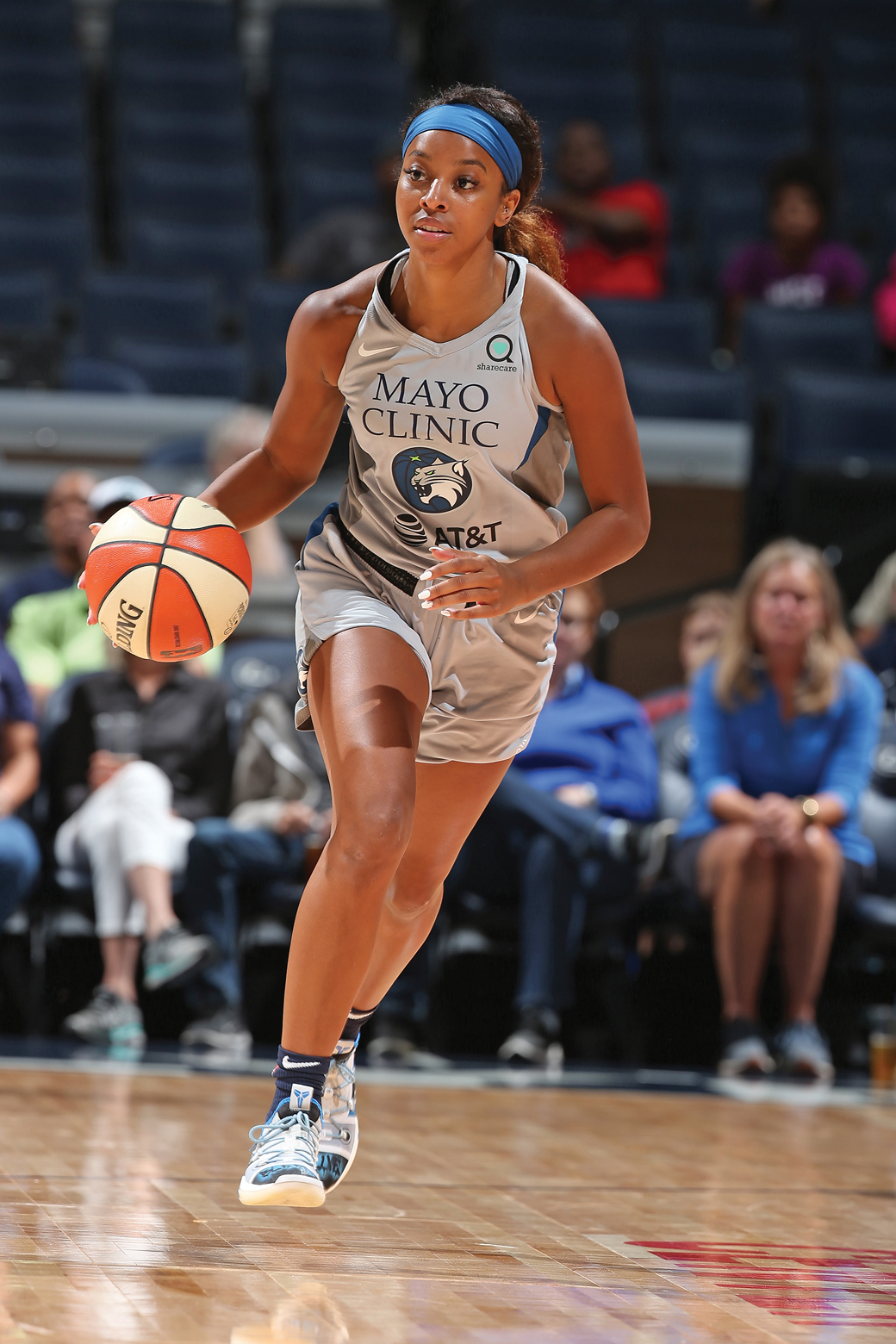 Gold-Onwude: Sheryl, this one is for you. You played in the inaugural WNBA season. 1997, the league starts up. The Houston Comets win the first four championships in the league's history. Earlier you said that we don't necessarily talk enough about the beginning of the WNBA and even the players who played before the WNBA was started. So let's take a moment to relive that. What was the public reception to the start of the WNBA?
Swoopes: First thought was if the NBA is behind the WNBA then it's going to be successful; and I just remember all the marketing that the league put behind it and it was year round, it wasn't just during the season. People were excited about it and coming off of the success that the 1996 Olympic team had. I think we had built a lot of fans and a lot of excitement and a lot of curiosity about, Can these women really play? And I think in that moment, Ros, we truly gained the respect of people around the world of how good these women really can be.
Gold-Onwude: Has the growth and the reach of the league since then met your expectations?
Swoopes: When I look at where the WNBA is today, I will tell you a couple of things. I think the talent level from top to bottom is better than it was in the beginning. And what I mean by that is, you have teams that you don't know who's going to win the championship from one year to the next. Not to say the talent wasn't good then because it was, but the thing I would say that does disappoint me a little is I think the league could and should do a lot more in marketing players.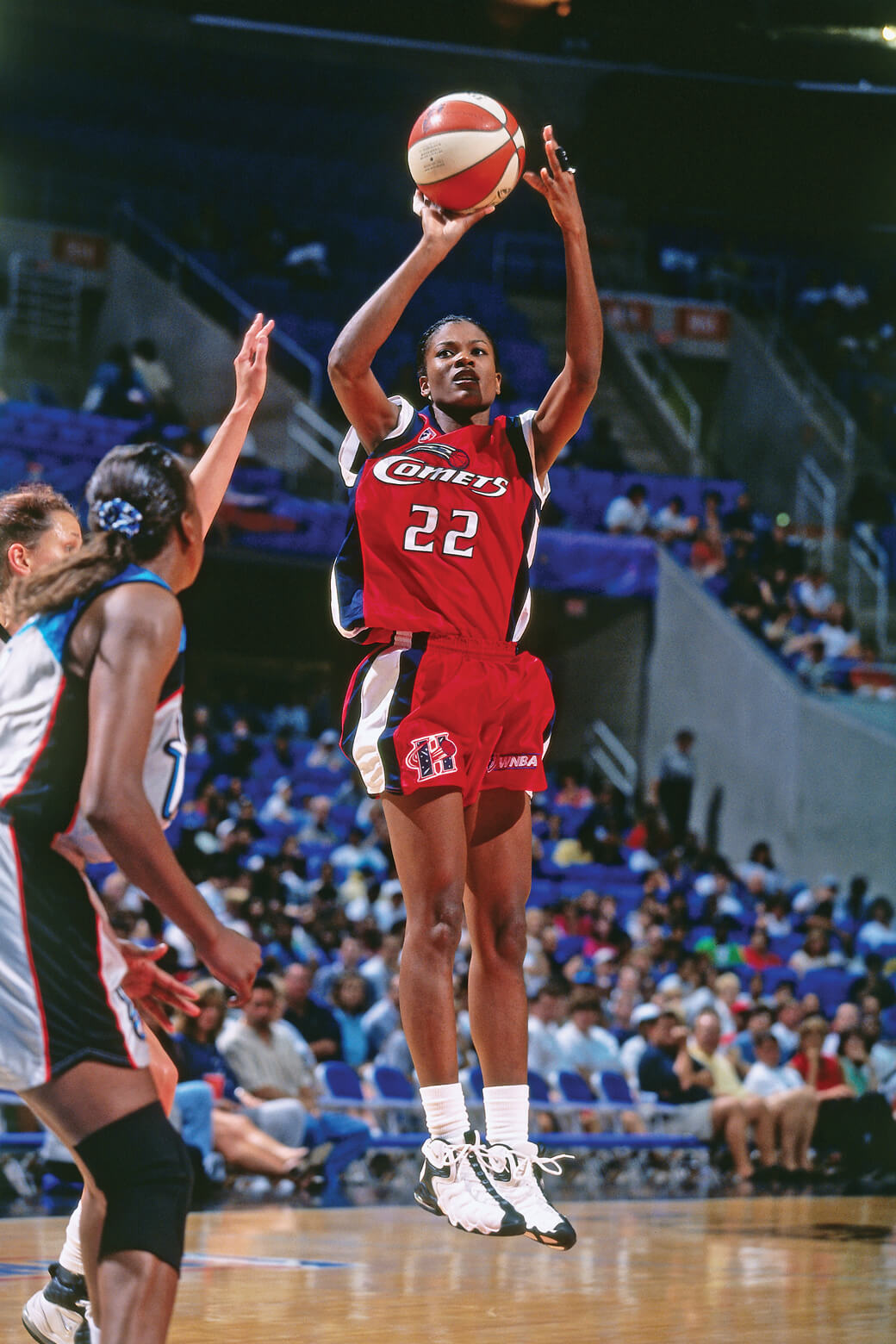 Gold-Onwude: I know players are talking about how to use their platform in a meaningful way and how the WNBA can support them in doing that. What are meaningful, non-superficial, non-performance ways that the WNBA can use this 2020 season to affect change facing racial inequalities and systemic racism in America?
McCoughtry: We can definitely use this sport as a tool. I didn't agree with some NBA players who said, Hey, this is a distraction, it's entertainment. No, we're here to unite. We use our basketball as a tool. We inspire. This is the time now to play and fight for the social justice. We're definitely going to have our shirts on. I think we can use our interview platforms to speak up. Look, Breonna Taylor, she was in Louisville, that's where I went to school. Right now we're advocating for that. We can use this tool to fight against the social injustice. This is the time now.
Brown: I agree with everything that Angel just said. I think also I'm excited that, although the bubble is not an ideal environment, we're also going to be in there together so we'll be able to bounce ideas off of each other, share stories, share experiences with each other. I think that usually teams kind of do their own thing one by one by one because we're all in different cities, but I think we'll be able to have one united voice really because we're all going to be in the same place. I think that us as players are going to have a lot of control over what's said and shared because we're going to be the only ones in there.
Swoopes: I think it's every player's individual decision. If you think it's good for you to play then you play. If it's not then you don't. Because not only do we have this coronavirus pandemic, we got the whole [problem of] systemic racism, all that stuff going on. There's a lot going on in this country right now. And I think if players are going to play, then you make that decision and you play, but you have to have a plan in place. So if the NBA and WNBA are going back to play, is that a distraction? It's probably a distraction for people who are already distracted anyway, right? And I agree with Angel, it's a moment for everybody to come together and say, All right, we have a huge platform. And it's no secret that the NBA and WNBA are predominantly Black. So the thing I don't want to happen is for players to start playing again and all of a sudden they're back in their space and their environment and forget about the real world, because these issues and these problems that we have today are going to be around for many more years to come. If we at some point, and I say we as all of us as Black people, don't put our feet down and say listen, Here are some of the changes that we want, here are some things that have to happen, here's where we need you to be on our side. I don't think players use their voice enough and if players are saying we want to play, I think it's a perfect time and perfect opportunity for players to take advantage of it and demand change.
McCoughtry: It's been too long. And I like what I see, you know, we have to support the millennials, they're the ones out there fighting. The millennials. They weren't there with Rodney King, they weren't there with Martin Luther King, they weren't there. They saw George Floyd and they were pissed. Everybody got to see, Oh my God, America's really in a lot of trouble right now. You see in France, you see in London, they're tearing down Confederate statues. We see things that we've never seen before, so some kind of change is happening. But I think that we need to continue to use our platforms. Beyonce wrote a letter for Breonna Taylor. We all need to use our celebrity and our platforms to really get this done.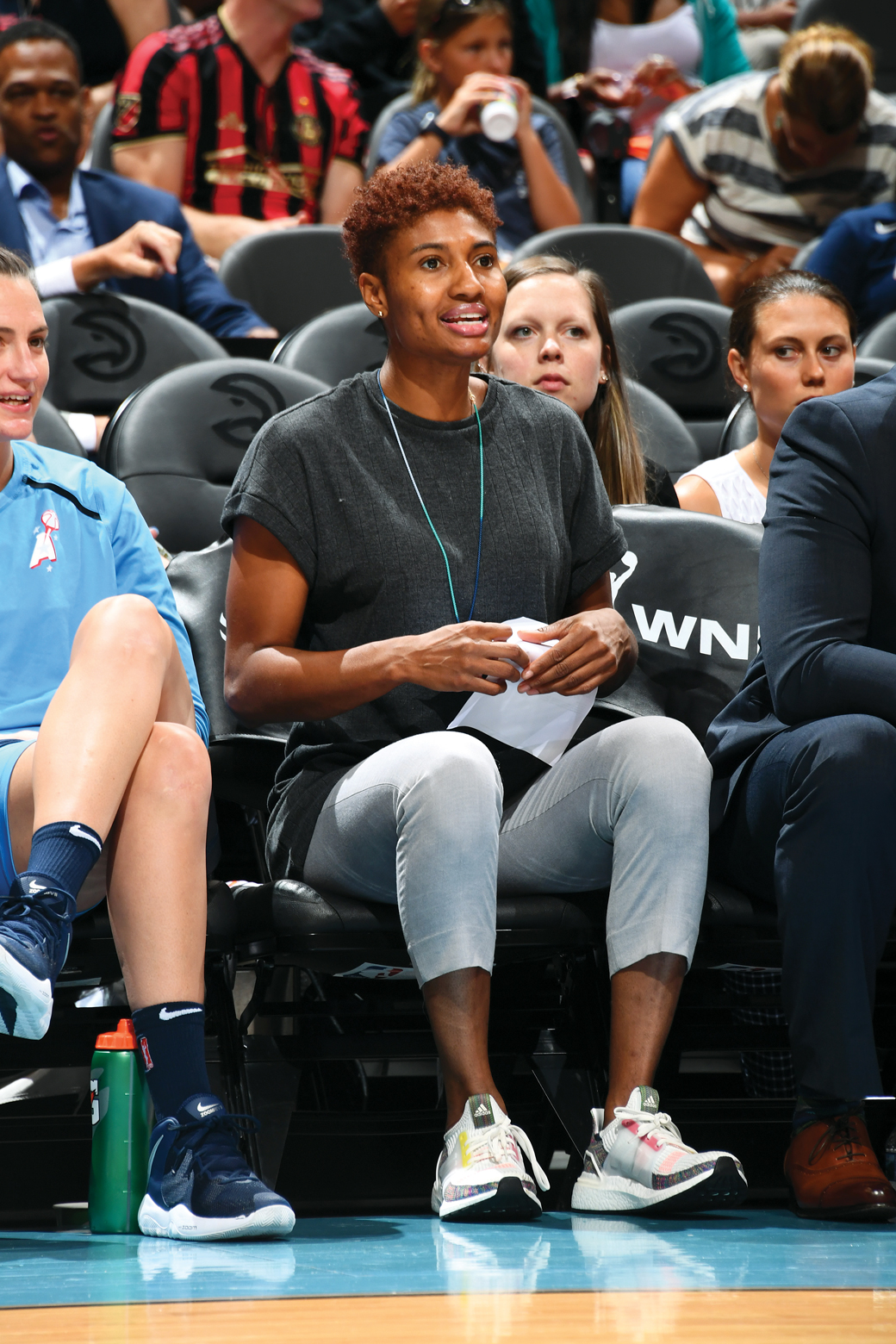 Gold-Onwude: I want to bring the conversation to a special woman we all know—Maya Moore. She left hoops in the prime of her career to fight for criminal justice reform. It definitely felt like it happened so abruptly, like all of a sudden Maya just didn't come back to hoops. This honorable cause taken up by one of the biggest stars in the game has been covered by the media here and there, but I think we should be talking about Maya Moore more.
McCoughtry: I competed with nobody like I did with Maya Moore…ever. It's never going to be the same. I wish she was back, but I understand the road she's going on. It's a road that needs more attention. I think what she's doing is amazing. I don't think enough people know the story of what she's doing and I think that Netflix or somebody needs to do a documentary of what she's doing off the court.
Swoopes: Maya's a champion, she always has been. What she's doing now is not going to be any different. Everything that she brought to the court, all the passion, energy, drive, determination she had as a basketball player, she now has that in this cause. I agree with Angel. I think somebody, somewhere should be doing more coverage, should be talking more about what Maya is doing now instead of people talking about, Oh my God, I can't believe Maya just left the game. That's her decision. I think Maya gave everything she had to give to the game and probably accomplished if not everything almost everything that she wanted to accomplish as a basketball player. I've always said that I feel like God puts us on this earth and that we all have a purpose and sometimes it takes us some of us longer than others to find that purpose. Maya, a lot like myself, I don't think her purpose was to be a basketball player. I think it was to use basketball as a platform to do bigger and better things. The passion that she has right now in her heart is for something bigger and better than basketball. And where we are in this country as African American men and women, I couldn't think of a better time for her to be doing what she's doing. I got nothing but love for Maya, nothing but respect for her.
Brown: I think the Lynx have always been at the forefront of these types of issues. Knowing what I know now, I see one of the main reasons why—because they had someone like Maya playing on the team and I'm sure she advocated for things like that. Her last season was my first season, so up until that point I had just been a fan, a spectator of hers. And obviously in my first season, I was still kind of a fan and a spectator. I don't think she's getting nearly enough attention as she should. You see what some of the NBA guys have been saying. They're just talking about leaving the game. They're not actually going to leave and leave all that money. Maya actually did it. She didn't announce it, she just did it. And nobody's saying anything. All the attention the guys have gotten for just saying they shouldn't play and go help the community. OK, hear you, go do it.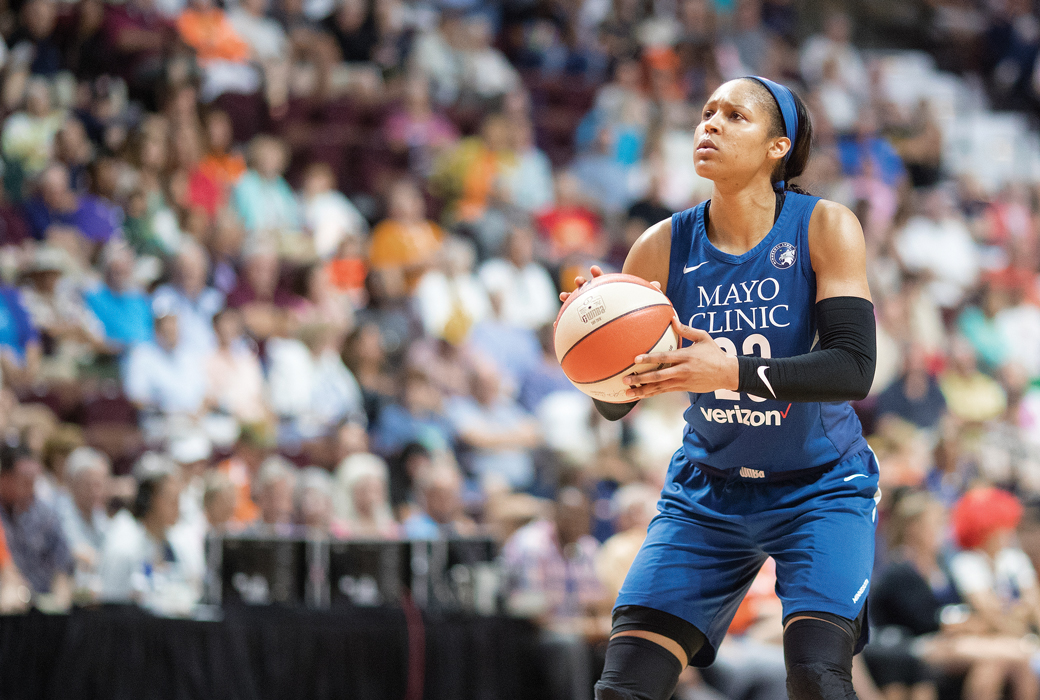 Gold-Onwude: Definitely. And to your point, Lexie, what Maya did was brave. She didn't discuss it, talk about it, she left behind something that was wildly successful and comfortable for her. I remember those Stanford-UConn battles of our college days and then covering her in the pros. Maya's an excellent woman at everything. So when I see her as she steps into this next phase and fights for criminal justice reform, I see a woman that is still excellent. And Sheryl, you said her crusade is on time. She was actually a little early. The country just now is like, OK, Let's fix some things. Maya's been doing this. I agree that her story needs to be uplifted even more than it has been because if someone, a player of her caliber on the men's side, left to do such a noble cause, it'd be everywhere.
Swoopes: It would be all over the place.
McCoughtry: It would be a movie by now.
Gold-Onwude: It would be a movie.
Brown: Like if a person like LeBron just stopped playing, it'd definitely be a movie already.
McCoughtry: Not even if it was a LeBron caliber player, if it was just a normal player that scored two points a game on the bench in the NBA, it would be everywhere.
—
100 percent of proceeds from SLAM's new issue will be donated to charities supporting issues impacting the Black community. Grab your copy here.
Photos via Getty.