"Anytime somebody comes to you with a compelling idea, the first thing you do is go, Wait, nobody has done this?" Kobe Bryant says.
That compelling idea, which was introduced to Bryant over a year ago by entrepreneurs Matthias Metternich and Brian Lee, was to launch a skincare company called Art of Sport – one that fundamentally focused on athletes.
Though available skincare products contained the word "sport" on their labels, research into these items revealed to Metternich and Lee that they didn't actually offer unique formulas. In fact, the ingredients were virtually the same as those that lacked the "sport" designation.
So the vision was born: Design a body care line that truly addressed the needs of the athlete, first and foremost.
"The second thing I looked at is the execution," Kobe continues. "How do you plan to execute it? It's one thing to have an interesting idea – everybody has interesting ideas. You can look and see where the white space is and fill it in accordingly. But then it's, how do you execute it?"
So the plan was laid out: Join forces with some of the best athletes and scientists in the world to create new, performance-driven formulas. The end results would enable consumers to better recharge, perform and protect their bodies.
"The first [task] was to develop product that can help the athlete recharge. By that I mean rejuvenate the skin, energize the skin and the senses," Metternich, the CEO of AOS, describes. "The next mission was to try and develop products that could help athletes perform. The third was to create products that can protect the athlete. By protect, I don't just mean environmental conditions that they might face, but also recovery from the grind, recovery from their sport."
And so Bryant, fully sold on the endeavor, hopped on board as a founding partner.
Now – 18 months after the process began – he is sitting on a panel alongside Metternich and Lee at the Lakers practice facility, unveiling Art of Sport's first selection of products, which includes a deodorant, body wash, shampoo, sunscreen and a soon-to-be released ultra-strength recovery cream.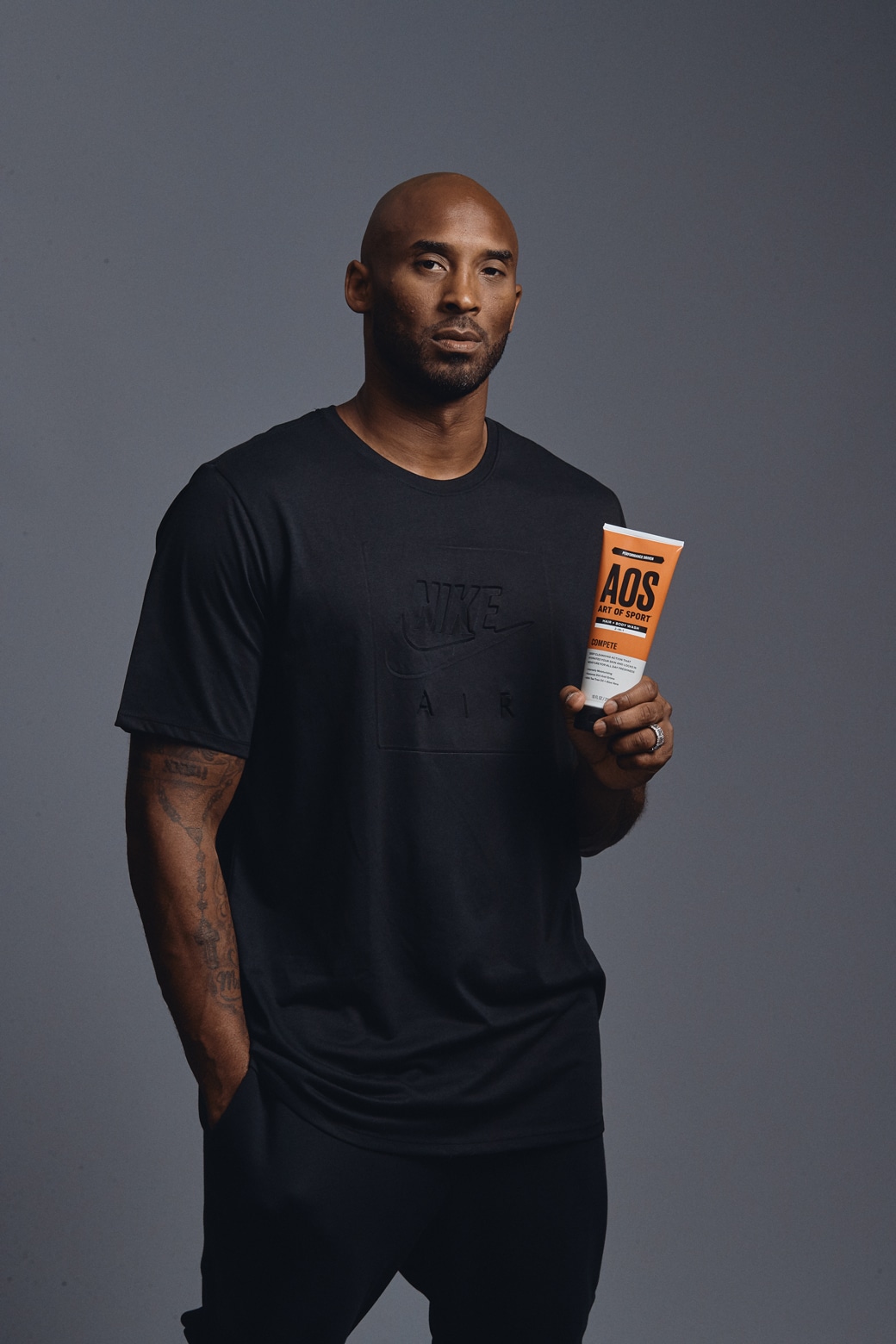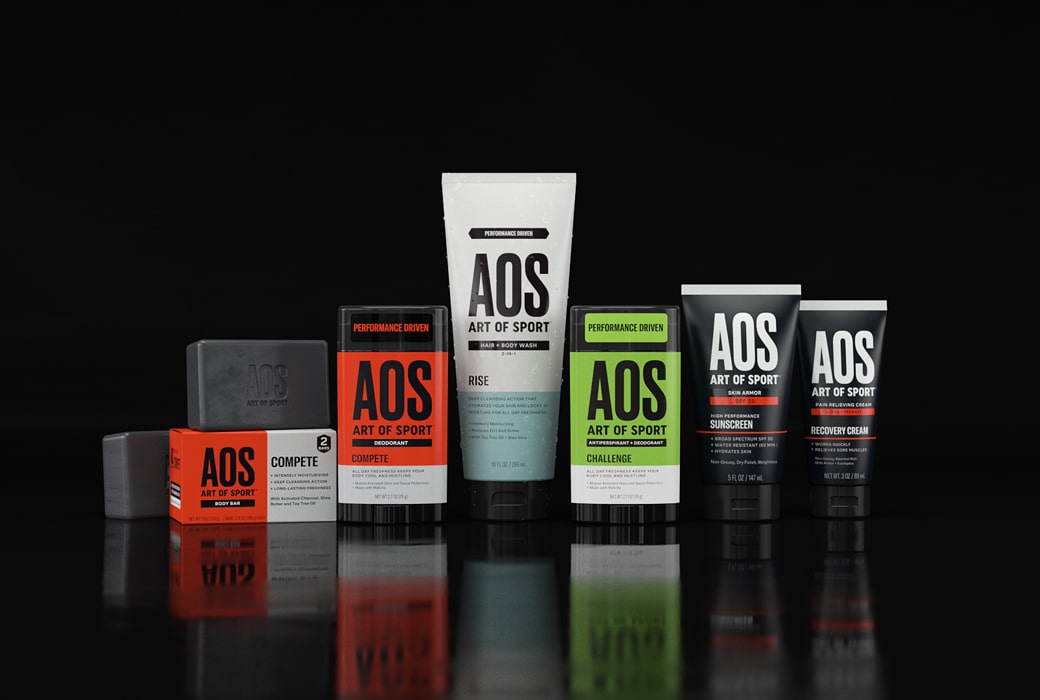 Following in Bryant's footsteps, a handful of other notable athletes joined Art of Sport's team: the NBA's James Harden, MLB's Javier Baez, NFL's Juju Smith-Schuster, motocross racer Ken Roczen, skateboarder Ryan Sheckler and surfer Sage Erickson.
"Athletes are becoming much more savvy and curious about the [business] industry as a whole," Kobe explains, "and want to learn more about building companies and being a part of a company since day one. That's a big shift from the way sports used to be."
"These are athletes who pour their heart and soul into their sport," Metternich adds. "Athletes who were passionate about their craft."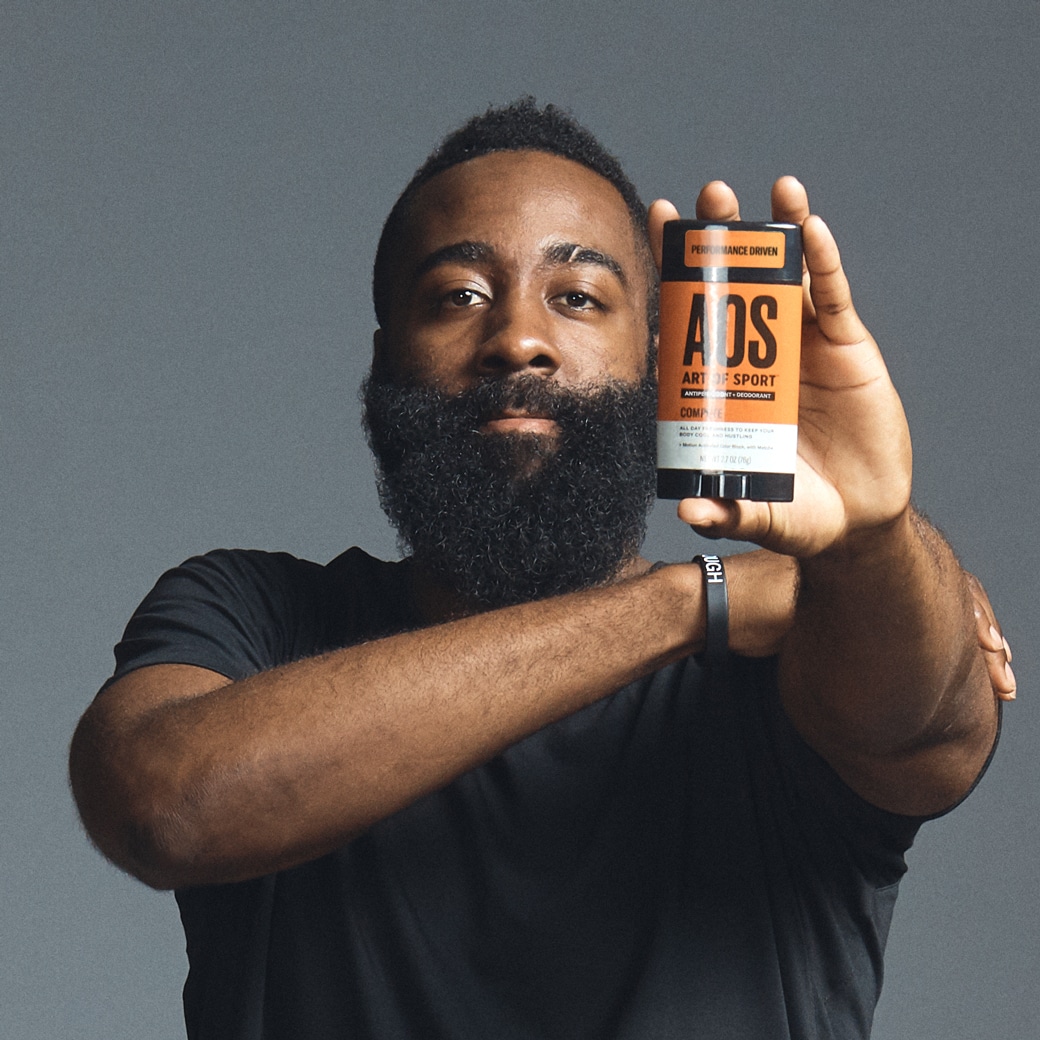 Art of Sport's innovative formulas, developed with guidance from lead scientists Dr. Shekhar Mitra and Dr. Laurence Dryer, include powerful botanicals like matcha (in the deodorant) and tea tree oil (in the body wash/shampoo). They also cut out the harmful chemicals, like parabens, oxybenzone and PABA, that are commonly found in other options.
The names assigned to each item in the initial AOS line (Compete, Rise, Challenge) were picked by Bryant himself. They are one important piece of the story the brand is trying to communicate.
"Storytelling has been an essential part of my life," Bryant says. "It's been very exciting with Art of Sport to figure out, OK, what is our messaging going to be? How are we going to use our products to connect on a deeper level with athletes all around the world?"
The approach is to appeal to the competitive spirit and emotion naturally present in the sports world. Using the AOS package is a way to build upon one's commitment to his or her craft, whatever it may be. It's yet another outlet to embrace the "Mamba mentality" that made Kobe such a special player.
"If we can develop products that help athletes succeed and perform better," Metternich says, "that is the ultimate goal."
You can purchase the products now at the Art of Sport website.
—
Alex Squadron is an Associate Editor at SLAM. Follow him on Twitter @asquad510.
Photos via Art of Sport.