Carmelo Anthony is cutting through all the noise in the training world with the launch of Through The Lens—an educational platform that provides access to some of the greatest minds in basketball.
In 13 episodes, Melo goes in-depth about everything he knows about the game, both mentally and physically. "It's time we give everyone a true behind-the-scenes look at what it really takes to get to the top," Melo writes on Instagram.
In creating Through The Lens, Anthony and co-founder Alex Bazzell—a top NBA/WNBA skills coach—emphasized gender-balance among their athlete and talent packages. The platform aims to equally represent young men and women at the highest level.
In addition to Anthony and Hawks All-Star Trae Young, Through The Lens also features WNBA great Candace Parker, Lynx All-Star Napheesa Collier and 2020 WNBA No. 1 pick Sabrina Ionescu. Subscribers can also learn the secrets of top industry professionals such as Shams Charania and Cari Champion.
"I'm proud to be part of a team that's helping set the next generation up for success by showing them that their potential on and off the court is limitless," Melo says.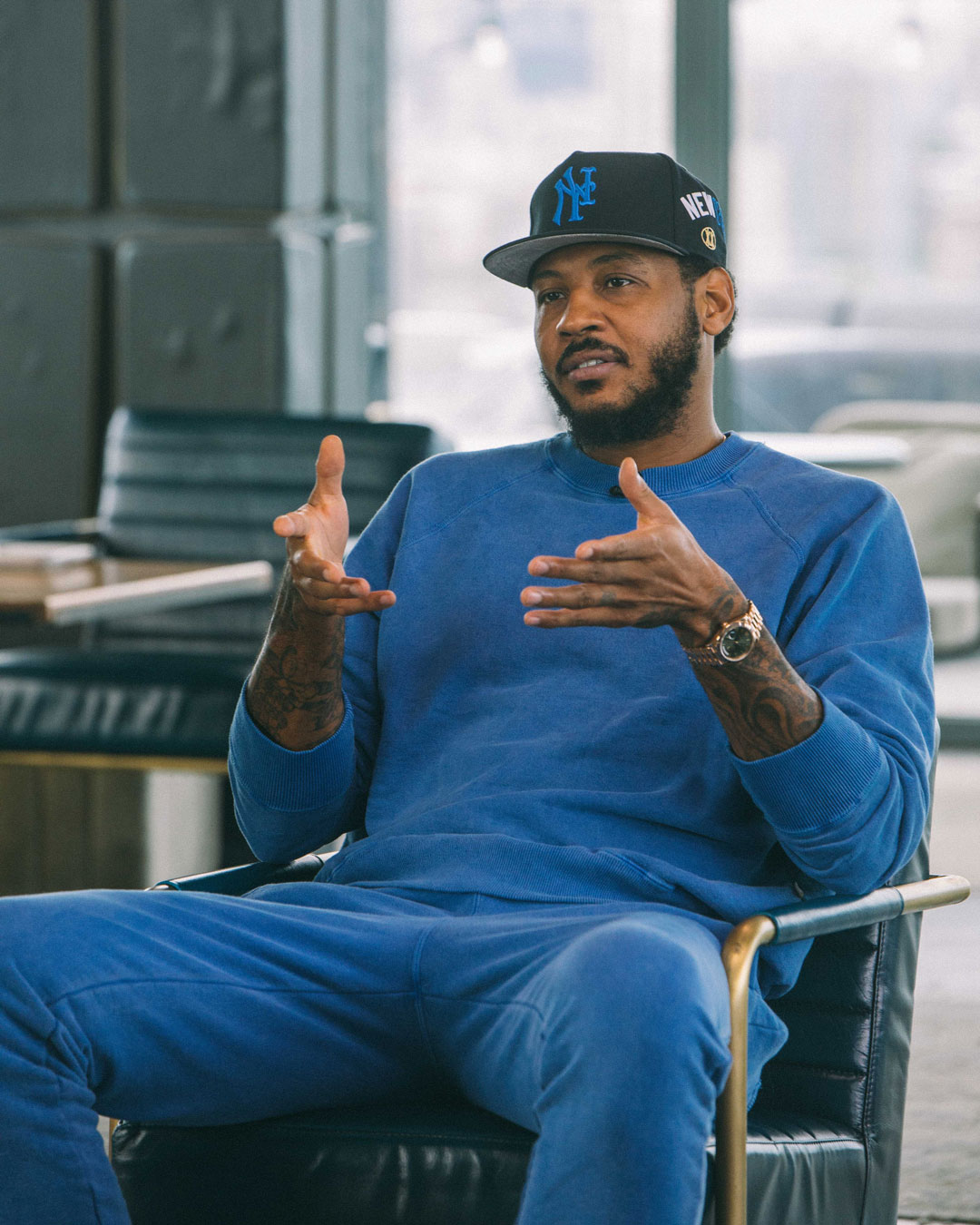 Constantly adding to his skill set, Anthony says his curiosity helped him and Bazzell choose the team of athletes for Through The Lens. Anthony wanted his 13-year-old son Kiyan to be able to learn from these players too.
Parker, a WNBA champion and MVP, was excited about the values behind the platform and the opportunity to share her actual on-court teaching and mindset.
"I am excited to be a part of a platform that not only values females in basketball but puts them as a priority," Parker writes on Instagram.
All packages on Through The Lens showcase drills, mindsets and work ethic, as well as full-access interviews and on-court technique. For more information, visit throughthelens.com and @throughthelens on Instagram. 
—
Ryne Nelson is a Senior Editor at SLAM. Follow him on Twitter @slaman10.
Photos courtesy of Josh Sobel