After a long flight to Las Vegas, A'ja Wilson and her parents are sitting inside a bar-restaurant at the MGM Grand.
The three are at a high table—A'ja on the left, dad on the right, mom in the middle—noticeably tired and hungry, but still running on the fuel of excitement.
Ever since the Las Vegas Aces selected Wilson No. 1 overall in last week's WNBA draft, calm moments like this have been rare. But the family couldn't appear happier as they reminisce over A'ja's journey.
Time and time again, her path was illuminated as everything seemed to be falling apart. During the final week of 2016-17 regular season, South Carolina's All-SEC center and emotional leader, Alaina Coates, went down with a season-ending ankle injury.
The Gamecocks, suddenly rudderless, turned to Wilson—then a junior—to assume the leadership role. With the season in the balance, Wilson took over for her injured teammate.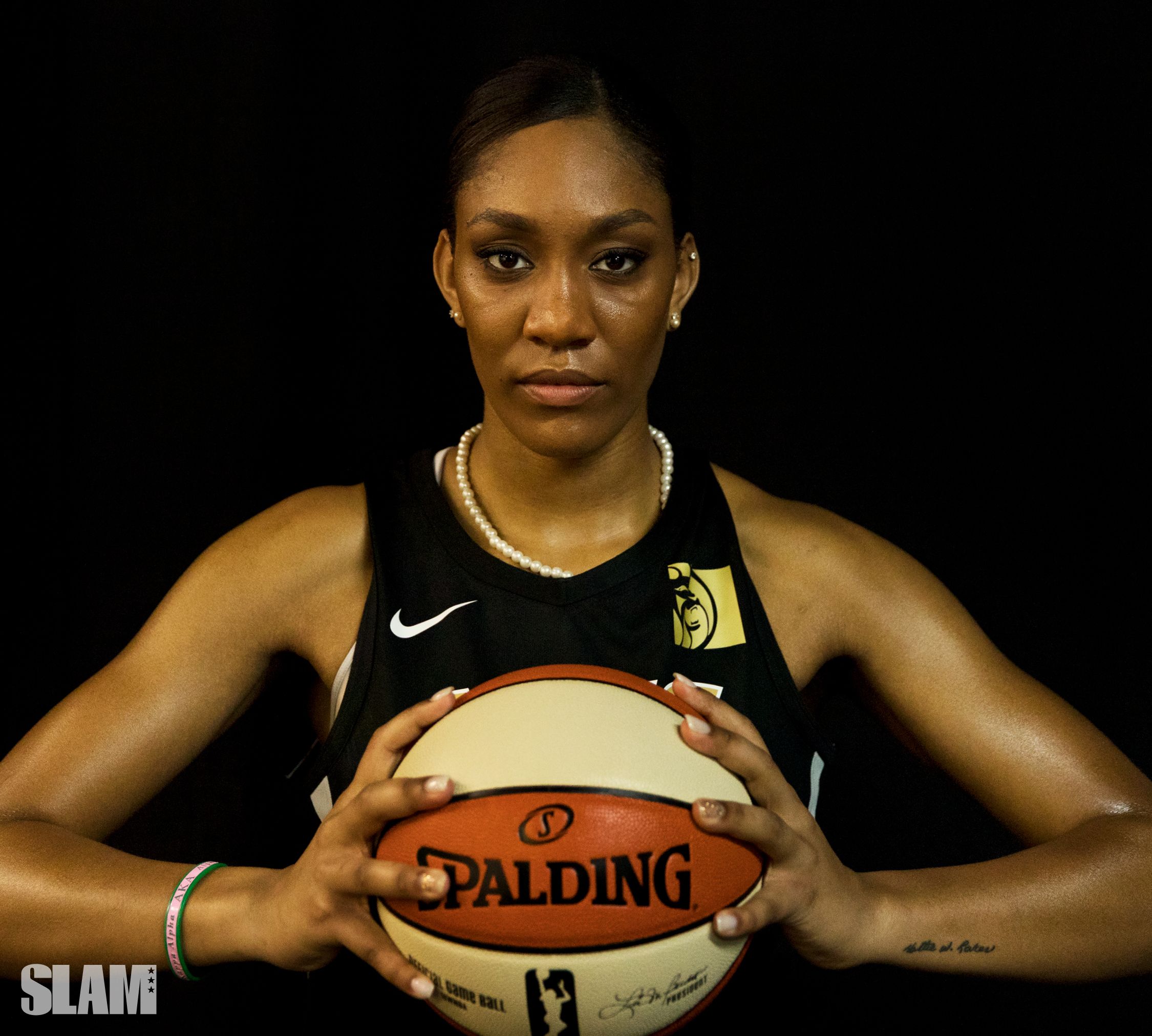 "That was when the light kind of went [on]," says the 6-4 forward. "I remember one play something happened, and I just started screaming and stomping my feet and I was going insane."
Playing each possession with her heart on her sleeve, Wilson had leveled up into a bona fide superstar. South Carolina won the 2017 SEC Tournament and continued to roll through the NCAA Tournament.
Before every game, Crime Mob's "Knuck If You Buck" blasted through the locker room. It became the team's official anthem.
"I wish a hater would get crunk up on this Gamecock crew!" A'ja would rap.
With a 67-55 win over Mississippi State, South Carolina was crowned NCAA champion for the first time. A'ja had solidified herself as a South Carolina legend.
The magical run took on extra meaning for A'ja. Earlier that season, her grandmother, Hattie Rakes, passed away at the age of 95. As a kid, she would visit her grandmother every day after school. Hattie's home was a place where A'ja could be herself.
A loss far greater than anything she'd ever experienced, Wilson seriously considered hanging it up. But she pushed on, dedicating the season to the woman who told her that she was destined for greatness.
"After the National Championship game, I was crying. I couldn't stop crying because I just knew she was with me," A'ja says.
Originally a bench player in AAU, Wilson chose the number 22 because she didn't think she "matched the caliber" of the stars who have donned No. 23.
She was shy and wouldn't smile with her teeth. She just wanted to be normal.
But Hattie knew that A'ja had a gift and was anything but normal. She gave A'ja her pair of pearls along with a message: "God didn't put you on this earth to be normal. He gave you a gift and you need to use it."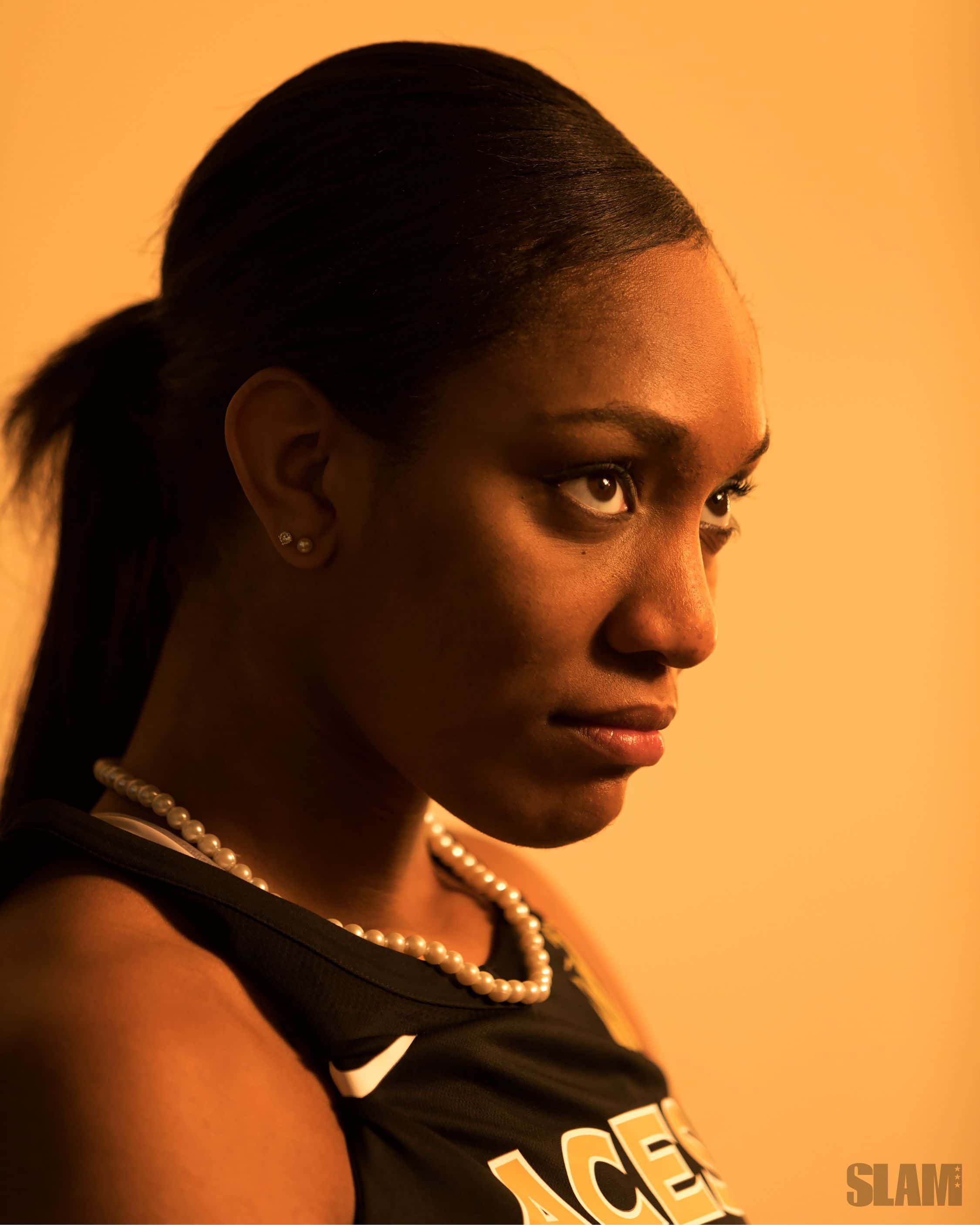 Now when Wilson wears pearls—which is nearly every day—she's continuing her grandmother's legacy and reminded of her own purpose.
She lives with an unapologetic joie de vivre, and is often drawn to tears in the immensity of the moment.
"I'm filled with so much emotion because people have no idea what this game has done for me and my family," she says. "To be in situations that are so great—you look back and you're like, I am so blessed.
"When it's God's blessing, I don't hold back anything. I'm like, This is destiny. This is something that's been put in my path," she says. "It kind of gets overwhelming, but it's a part of me."
Wilson will be calling Las Vegas her summer home for the foreseeable future. The fans and city will be new. The coach will be new. But the journey will continue.
"I honestly think it's a similar [situation] because all eyes are on you, and you're still the underdog," Wilson says.
"I was an underdog at South Carolina my entire four years."
—
Ryne Nelson is a Senior Editor at SLAM. Follow him on Twitter @slaman10.
Photos by Ryan E. Young.