As a kid, Tiffany Mitchell was focused on running track and karate. But something was missing.
Once she started winning trophies in her AAU basketball tournaments, it was a wrap for those other sports.
"I lived in the gym when I was younger," Mitchell says. "We would go from one YMCA to the next YMCA just to play pickup. One would close, and then we would get in the car and go to the next one and play pickup with them."
Growing up in Charlotte, NC, Mitchell went to a handful of Sting games and studied WNBA legend and current South Carolina head coach Dawn Staley.
"Coach Staley was actually one of  my favorite players growing up," says Mitchell, who has Staley's autographed jersey hanging on the wall at home. "It made my college decision a little easier because I was a fan of hers before she actually started recruiting me."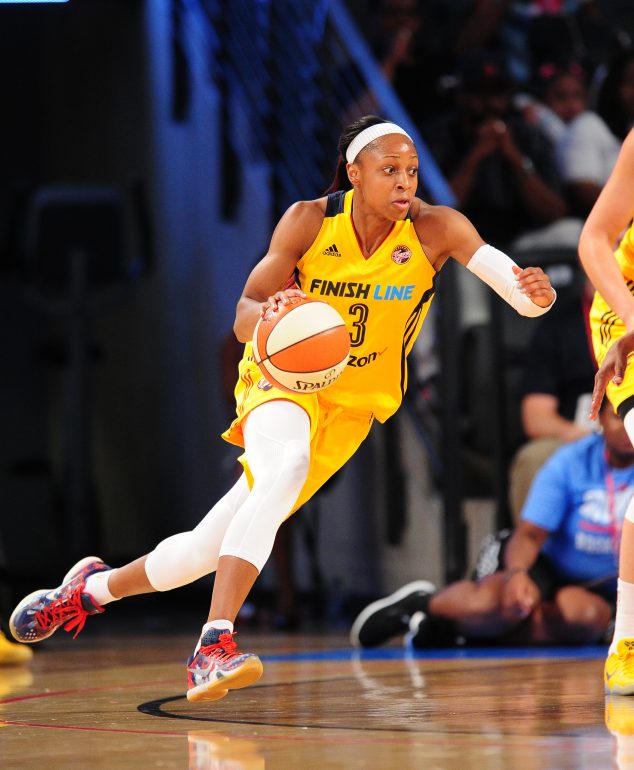 From 2012-16, Mitchell was a three-time All-American and helped build South Carolina into a national powerhouse.
Combining a deadly outside shot, quick first step and elite finishing ability, Mitchell brought a pro-ready package to the Fever, who selected her ninth overall at the '16 draft.
Mitchell was thrown into the fire as a rookie, dropping 18 points as a starter in her first WNBA game. She would go on to be named First Team All-Rookie.
Now, with a season overseas in Russia under her belt, Mitchell is noticeably more poised.
"I started 0-6 [in one game]. If that would've happened last year, I would have been mentally out of the game," says Mitchell, who scored 15 in the second half that game. "So I think it's showing on the court this year."
One thing hasn't changed, though: The 22-year-old has her sights set on adding more hardware to her trophy room.
"I want to be great," she says. "When they mention 'WNBA,' I want to be one of the names that they mention."
—
Ryne Nelson is a Senior Editor at SLAM. Follow him on Twitter @slaman10.
Photos via Getty Images
186