Victoria Vivians had never missed a game. She played every game during her legendary four years at Mississippi State before playing in each of the Indiana Fever's 34 games during her rookie season in the WNBA.
Then, on March 25, 2019, everything changed. During a playoff game in Israel, Vivians came off a screen ready to catch the ball, felt a pop in her right knee and went down in a heap. She had torn her ACL.
Now, 11 months after her first major injury, the 6-1 guard is back on the court again for Maccabi Bnot Ashdod.
"I feel like the worst part of being hurt was me being overseas at the time," Vivians says. "I didn't have my family to go to, I had to sit [in Israel] for like a week and a half."
The Mississippi native eventually was able to fly back to Indiana to have surgery, and she credits her family for their support in her recovery. Her father, uncle and grandmother stayed with her for a week after her surgery, making sure she was staying upbeat and cooking homemade food.
"I probably gained 10 pounds in a week," Vivians jokes. "Just having them around was good and it kept my mind off a lot of things, it just kept me occupied."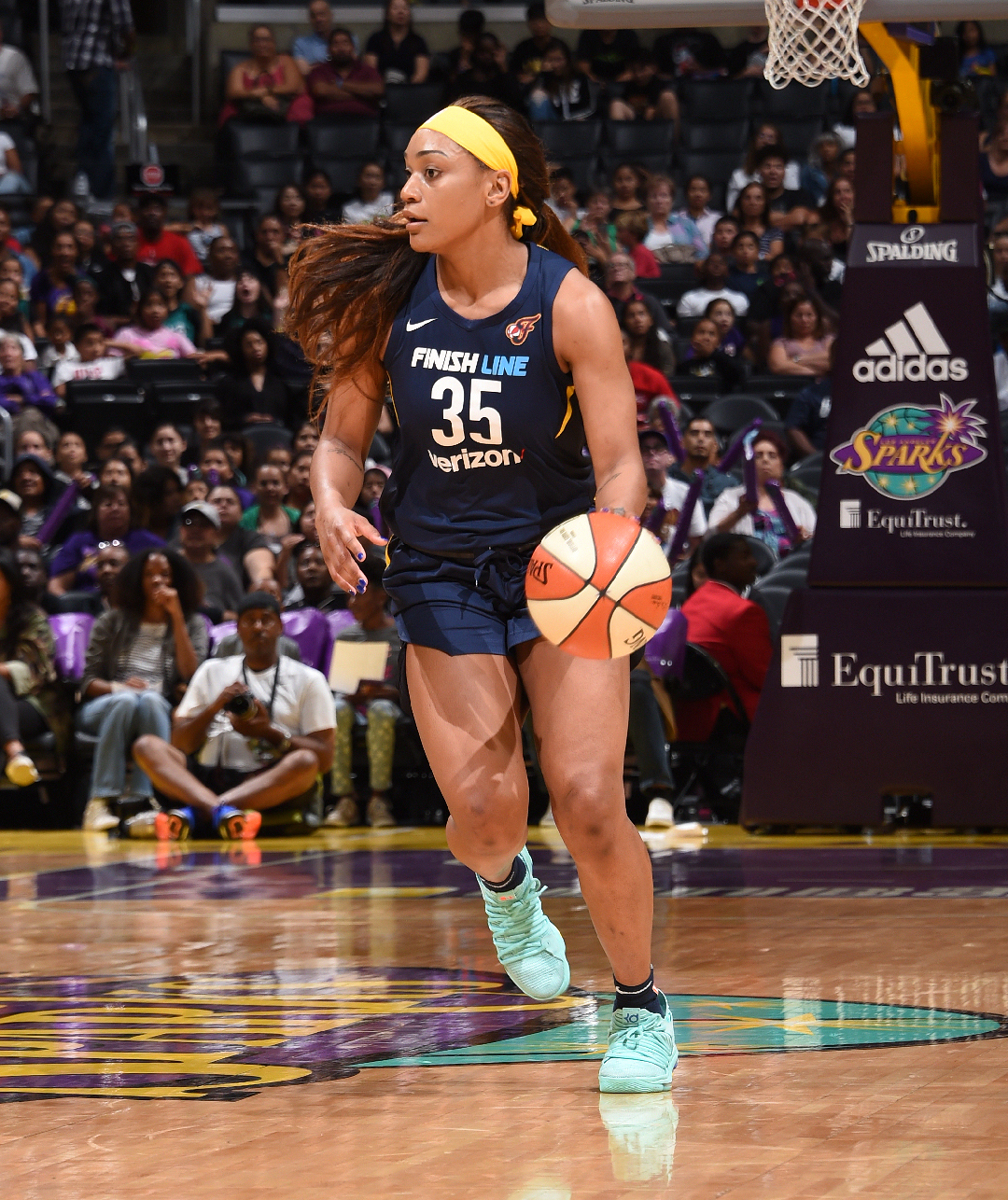 While out injured, she could be found sitting on the sidelines at almost every Fever home game, supporting her teammates and counting the days until she was back out there. Instead of feeling sorry for herself, she tried to soak up as much knowledge as she could—studying other teams and players—and readying her mind for when she got the opportunity to play again. Sitting at home, she watched clips of herself playing in college and the WNBA to motivate herself and remind herself of the level she wanted to get back to.
Even before the WNBA, Vivians made sure people knew her name. She became Mississippi's all-time leading scorer with 5,745 points at Scott Central (MS) Attendance Center. Then in college, Vivians established herself as an elite defender of multiple positions with the speed and height to blow by opponents and pull up for quick shots almost anywhere on the floor.
She led Mississippi State to back-to-back appearances in the NCAA National Championship game in 2017 and 2018, and ended her college career as a four-time All-American and MSU's second all-time leading scorer.
After being selected by Indiana with the eighth pick in the 2018 WNBA Draft, Vivians went on to have a strong rookie season, averaging almost 9 points per game on 40 percent shooting. Her 65 three-pointers were the third-most by a WNBA rookie since Tamika Catchings' 76 in 2002. She also became the No. 2 rookie rebounder in Fever history with 107.
The more you talk to her, one thing becomes clear: Victoria Vivians is not afraid of anything.
Deciding to return to Israel, the country where, 6,736 miles away from her family, she once wondered if her career was over as she cradled her knee, was a difficult but necessary choice for the star guard. Knowing that she needed to play and get back to full fitness ahead of the upcoming WNBA season, she re-signed with Maccabi Bnot Ashdod and made her first appearance earlier this month.
In her first three games back from injury, she barely showed any rust. On February 3, she scored 16 points and grabbed 4 boards in 19 minutes in a 97-65 win. Three days later, she had to play 31 minutes to help her team secure another win in which she scored 17 points with 9 rebounds. And in the last regular season game on February 13, she was good for 14 points and 6 rebounds. She hopes to help Ashdod go far in the playoffs, which began last week.
"When I got back out there playing, I got back in the groove and it just came back naturally," she says. "But I did struggle when it came to fitness."
While she continues to work toward getting back in game shape, her stellar shooting seems like it never left.
"I still can shoot the ball, it still goes in!" she laughs.
Come May, Vivians will be reunited with former Mississippi State teammate Teaira McCowan, who was drafted by the Fever in 2019 with the third overall pick. The pair played together for three years in college, becoming MSU's best-ever players.
"I'm very excited because I know how [McCowan] plays, and I know how to play with her and she knows how to play with me," VIvians says. "Now I get to play with her again and hopefully, we play a long time together."
Getting injured is every athlete's biggest fear, and Vivians still remembers the panic that coursed through her body when she first got hurt. But she has made it to the other side, and believes that maintaining a positive mindset was the key to getting back out there without missing much of a beat.
"If I wouldn't have been positive throughout this whole thing, I probably would have been a nervous wreck or stopped playing," she says. "I feel like just being positive throughout the whole process is what kept me sane."
Having gone through her first major injury, Vivians is looking toward the 2020 WNBA season with a fresh perspective and renewed purpose. But she still thinks about that fateful moment every time she steps back on to the court.
"In every game I play, I'll still be thinking about it," she says. "But the only thing I can say is put my head down, play my hardest, give it my all because I'm doing what I love."
—
Bela Kirpalani is a contributor at SLAM. Follow her on Twitter @belakirpalani.
Photos via Getty Images