The WNBA is 20 years old. Soak that in. It's been 19 long years since the Houston Comets started the W's first dynasty, winning the league's first of four chips.
The initial boom of the WNBA rang out across the nation. Here were these larger-than-life women, getting buckets, raising awareness, inspiring a younger generation. Lisa Leslie, Tina Thompson, Sheryl Swoopes, Cynthia Cooper, Ticha Penicheiro, Katie Smith, Teresa Weatherspoon, Yolanda Griffith. They could absolutely ball.
The W kept rolling out the star power. Next came Diana Taurasi, Sue Bird, Lauren Jackson, Cappie Pondexter, Swin Cash. And eventually Candace Parker came down the pipeline, along with Maya Moore, Elena Delle Donne and Brittney Griner.
The league's list of high-profile players has never been short. Somewhere between Lisa Leslie catching her first poster and Maya Moore hitting that game-winner in last year's finals, however, something changed. The national narrative shifted back to women's basketball not being worth a man's time. But there hasn't been a better time than now to tune in.
"We have a lot of different types of women and players," Mystics center Stefanie Dolson says. "We still have those superstars, like Diana, like Candace, they're still in the game. Then you have a new generation of players coming in. Brittney Griner, Skylar, Elena. And then my class. In my class, we have some great personalities. We're very skilled too."
Damn skippy, Stef.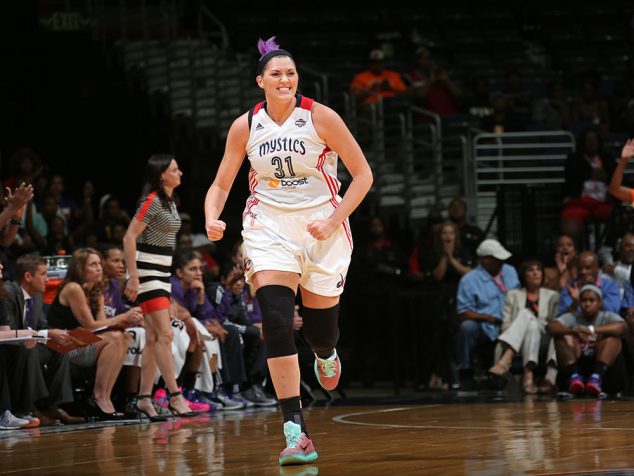 The League is littered with extremely talented players, who can shoot, pass, dribble, rebound and defend. Dolson, at 6-5, shot 47.6 percent from distance last year. And she was top-10 in blocks.
Incoming Chicago Sky rookie center Imani Boyette credits grassroots ball for the uptick in talent.
"We're getting better younger," Boyette says. "High school basketball, AAU, people aren't just playing for fun anymore. Everybody's developing more skills.
"My mom was a center back in the day, at 6-2. And she's huge. Now, 6-2, you need to be a guard," Boyette says. "Our game is changing. We have players like Candace Parker, Elena Delle Donne.
"I asked Elena how she became a guard. Did it happen slowly? I was just wondering. She was like, 'No, I've been a guard my whole life.' We're not one-dimensional anymore," Boyette adds. "That's great."
Boyette's mother is Pam McGee, former No. 2 overall pick in the '97 Draft, at age 34. Pam also starred for the Trojans and the Women's National Team. Boyette's brother is JaVale McGee. Her family friend is Lisa. Well, she gets to call her Lisa. We know her as Lisa Leslie.
"I was actually at the game that Lisa dunked at," the 21-year-old says. "I don't think I realized how important it was. I was just like, Oh, everyone's screaming." Imani was only 7 when LL packed that one home.
2014 ROY Chiney Ogwumike is only two years older than Boyette. She has very deep feelings about those early days in the WNBA. Specifically her hometown Comets.
"Before we even knew basketball, we went to a Houston Comets game," Chiney says about herself and her older sister, Nneka, who won the 2012 ROY with the L.A. Sparks.
"I'm mad we don't have the Houston Comets anymore," Chiney continues. "It was such an integral part to the sports culture in Houston. We had the best players in the WNBA in Houston."
Sheryl Swoopes still has a hold over Ogwumike.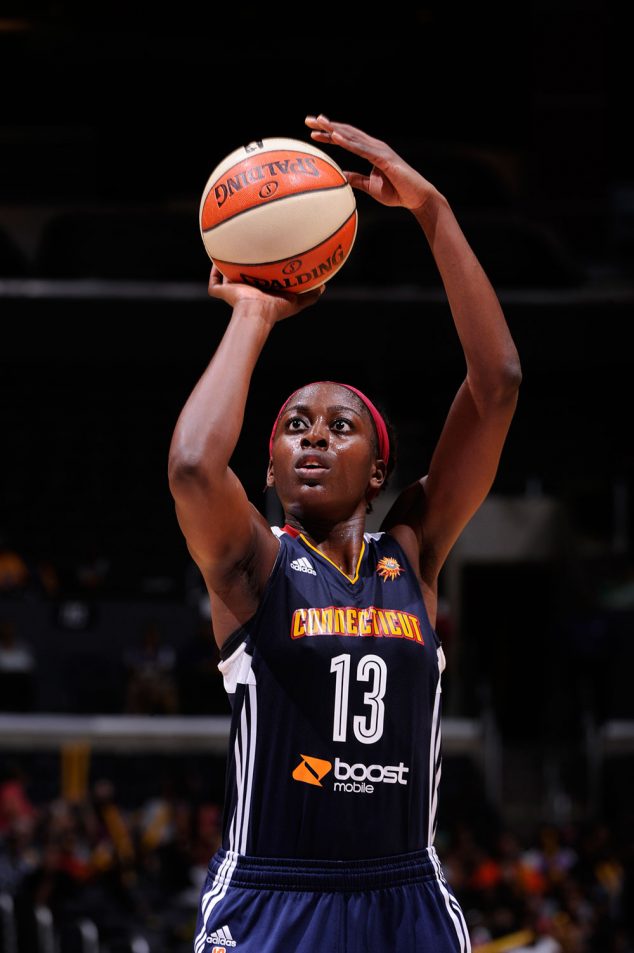 "I feel like we're the last of a dying breed," Ogwumike says. "[Sheryl] says back in her day, the game was tough. We wanna cary that legacy of playing basketball the right way, of being fierce competitors."
This is the modern WNBA. Where Chiney Ogwumike crashes the offensive boards like a young Charles Oakley. Where Stefanie Dolson steps out to 23 feet like Bob McAdoo. Where Imani Boyette runs the floor like Anthony Davis. The game has never been better.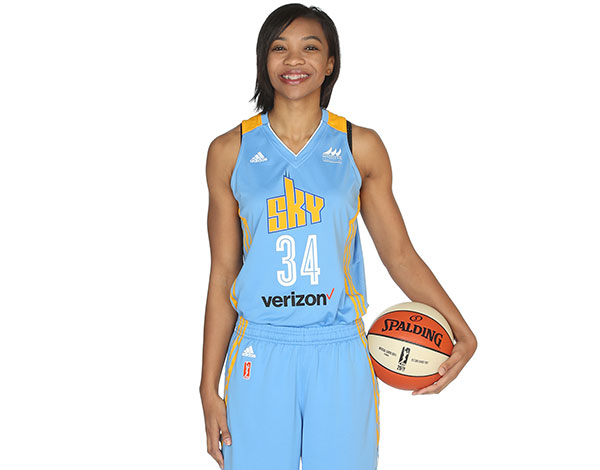 The W's brightest aren't only getting b-b-buckets on the court—they're making a difference off of it, in both life and basketball.
"To have a voice in a positive way for younger girls, I wanna take the opportunity that I have to be a positive role model for girls," Dolson says.
Ogwumike knows how many kids she has an influence over. "If you show them, 'Hey, this is what's possible. It's possible to do multiple things,' I think people will see that and do it as well," she says.
"I'm proud to be myself, in the WNBA. We're very much on the right side of history," Boyette says. "Look at these women. These powerful women. I want my daughter to be like Lisa Leslie, Elena Delle Donne. It's bigger than just the sport."
"Before you start talking about the WNBA, go to a game," Ogwumike adds. "More often than not, you'll enjoy it.
"It's laziness on people to not have an open mind, because they're just sitting behind their phones," she continues. "This is how people have decided to write off our league. But there's a reason why it's still standing after 20 years."
It's still standing because of how hard these players and coaches are working.
"The achievements that most of us women have gotten through the years, not even just in the WNBA, but through college and overseas, if they really stopped and watched us play, they would be surprised," Dolson says. "Most people that don't watch us, they think that we're boring because we can't dunk and it's not as fun as the guys, but we do so many little things and we play basketball as such a team sport."
"It's a grind," Ogwumike says. "You don't wanna be crossed up by Seimone Augustus, you don't wanna be running down the paint on a fastbreak next to Brittney Griner, you don't wanna have to contest Maya Moore late. The WNBA is the best league of women's basketball in the world. There's a lot of work ethic."
"We're the real basketball wives," continues Ogwumike, without a hint of doubt in her voice. "We're the real ones married to the game."
—
The WNBA tips off its 20th season on Saturday, May 14 with five games, highlighted by an ESPN telecast showcasing a matchup between the Lynx and the Mercury (7:30 p.m. ET), rivals who met in the Western Conference finals in each of the past three seasons. For more info, go to WNBA.com.