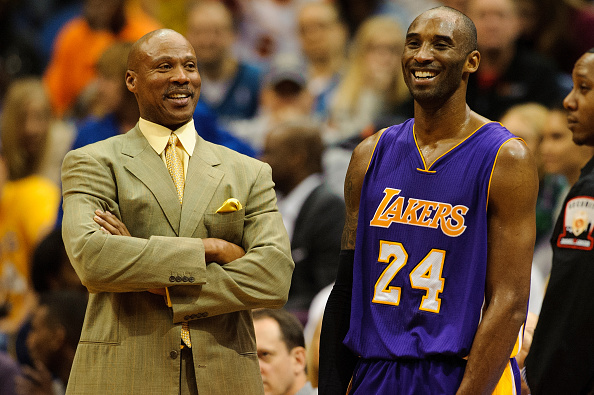 The Los Angeles Lakers lost their 56th game of the 2014-15 season last night, ensuring a franchise-worst record. Kobe Bryant played in just 35 games this season, posting averages of 22.3 ppg, 5.7 rpg and 5.6 apg.
But that hasn't stopped folks in the Lakers organization from keeping his name in the tabloids. A few weeks ago, Nick Young told a TMZ reporter he thought Kobe ought to be this year's NBA MVP. Last night, Lakers head coach Byron Scott said Bryant should at least "be in the conversation."
Of course, both were joking. For Lakers fans this year, it's been a "laugh to keep from crying" type situation.
From Baxter Holmes of ESPN.com:
Byron Scott on MVP race: "I'm biased. I think Kobe should be in the conversation."

— Baxter Holmes (@Baxter) April 5, 2015
53