IMG Academy has facilitated the overall athletic development of athletes for more than 35 years. From countless NBA and international pros like Amar'e Stoudemire, Iman Shumpert, Jimmy Butler, and Maurice Harkless, to thousands of youth athletes, IMG Academy helps athletes of all ages and ability levels reach their full potential. By teaching revolutionary, innovative, and comprehensive training programs, athletes are able to improve across all areas of their game.
This training series addresses shooting and dribbling techniques for all levels of basketball athletes. These are two important skills that every player can apply to their game and also the two skills that make NBA stars like Stephen Curry unstoppable! Visit SLAM every Tuesday to check out a new drill, from beginner to advanced, to take your game to the next level.
To learn more about IMG Academy's boarding school or camp programs, visit IMGacademy.com.
Advanced #1: Double Star Drill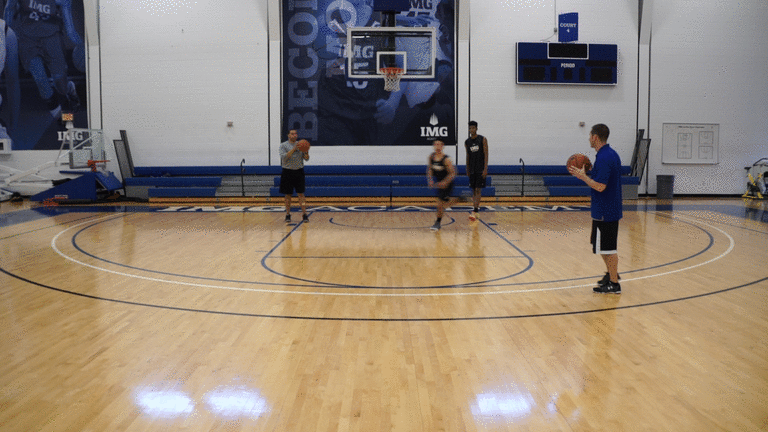 Instructions: Players will create a start by running corner, opposite wing, opposite wing, and corner top. They will shoot from the most challenging distance in which they believe they can make 6-10. They will have :45 seconds to complete all 10 shots. Anything under the goal number results in a punishment run and a repeat of the drill. 10-10 the passer must run.
Purpose/Benefit: Another conditioning and footwork challenge. Players must fight fatigue, make shots, and overcome adversity to complete this drill.
Advanced #2:Final Four Shutdown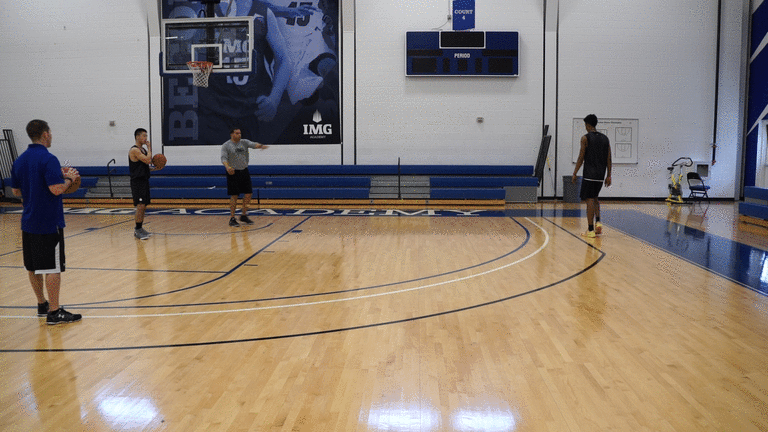 Instructions: The players will take the Roaming Challenge 1 step further by moving to the college 3-point line. Using 1/3rd of the floor, the player should shoot each shot from a different distance using the footwork that is appropriate for the movement. The passer should throw good, but not great passes, creating an unstable shooting pocket. Movement should not be planned but never less the 3-4 feet from the last shot attempted. Three bounce follow through should apply to all shots. Each shot will be from a different spot and length up to the free throw line extended. Players will shoot until they make 4 consecutive shots. This drill will be repeated from the other 2 areas. If at any time the player misses 4 consecutive shots the player must run to the opposite baseline. If at any time a player makes the first 4 shots attempted, they will continue the streak until they miss. After the miss they must make one more.
Purpose/Benefit: This is a pro-style drill to finish the shooting workout. The player must fight through the physical and mental fatigue. The passer must be actively engaged and throw multiple lazy passes to challenge their teammate. This is a drill to shut down the day.
Related:
Beginner Shooting Drills
Intermediate Shooting Drills