At 6-1, point guard Jahvon Quinerly is the perfect combination of smooth and gritty. A senior out of Hudson Catholic in Jersey City, JQ is highly touted for his ability to handle the ball and orchestrate the offense. While he's running the show for Jersey's top team now, he credits his development to the neighboring state of New York.
"I started in New Jersey, but I quickly went to New York to start playing basketball," recalls the uncommitted senior. "That was because New York always has that New York toughness. But being able to combine both of those two—the flashiness of New York and just the Jersey toughness as well—that's what makes me unique."
Crossing the Hudson not only molded his style of play but also created a bond with a few local hoopers with whom years later he would start a movement. The former Arizona commit, who reopened his recruitment last October, is the highest ranked prospect of the now-famous Jelly Fam crew.

The influence of Jelly Fam, a group of NY-NJ kids who quickly became social media rockstars for being part of this exclusive invite-only basketball fraternity, spread worldwide. Membership prerequisites include being able to pull off multiple jellys—a finger roll with a creative twist—in-game.
This national phenomenon reached new heights during the 2016-17 season, when numerous NBA players replicated the move.
"I used to play against Isaiah Washington, Ja'Quaye James, Sid Wilson [currently at Minnesota, Teaneck High in New Jersey and UConn, respectively—Ed.], when I was, like, 10," says Quinerly of how he met the rest of the Jelly Fam. "After a time we got to know each other. I was cool with these dudes. I was like the Jersey kid crossing the bridge to play the New York kids. We started the movement and it just blew up the last two summers—crazy. We just been rolling from there."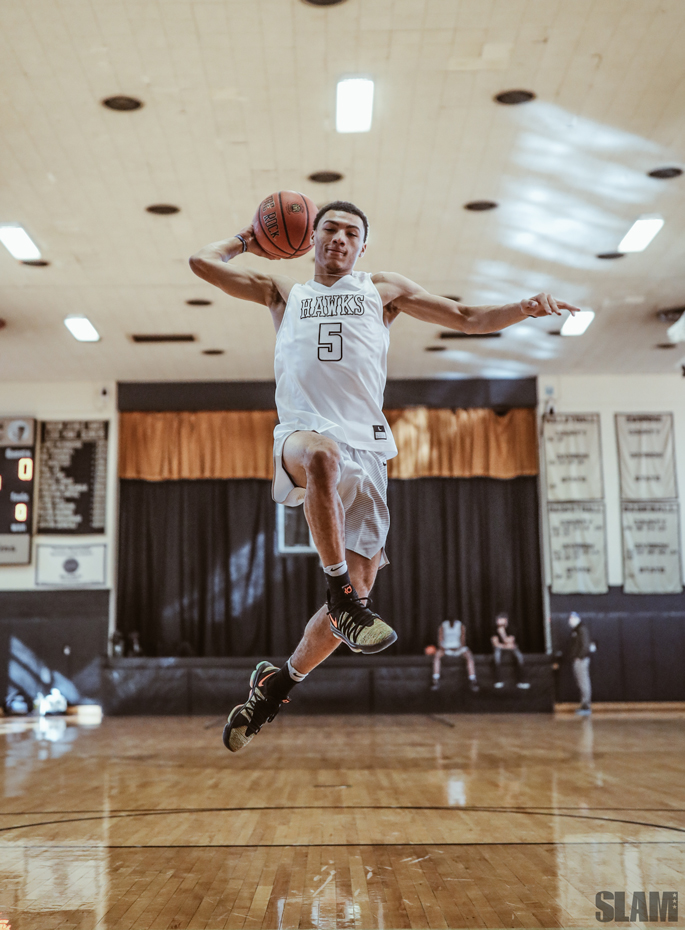 With his flashy game and affiliation to Jelly Fam providing the fuel, JQ has developed a strong social media fan base among kids aspiring to one day become blue chips themselves. The attention has provided an extra sense of purpose that extends beyond hoops.
"Nowadays we can't go anywhere without kids asking for pictures," Quinerly says. "It's crazy. I feel like I'm a celebrity and I'm still in high school.  We really have the youth and all we could really do is motivate them to keep playing basketball—books and ball—and to stay on the right path. It's an amazing feeling.
"I would like to use basketball to really influence the youth to keep chasing dreams because I was in their same shoes before."

And although he already has an impressive résumé, leaving his mark in the history books is the main objective as his senior year hits the final stretch.
"I'm at a point where if I don't play hard, I shouldn't be playing. I gotta go hard 24/7," he says. "We made it to the state championship last year and lost to [The Patrick School]. I feel like it's our time. We could lead these guys to something that our school has never done—really leave a legacy in New Jersey."
—
Franklyn Calle is an Associate Editor at SLAM. Follow him on Twitter @FrankieC7. 
Portraits by Joseph Sherman. 
The above story and video was created in conjunction with Overtime.