A 6-7 wing out of Orlando Christian Prep (FL), Nassir Little's decision to attend North Carolina came down to one personal trait he shared with Tar Heels head coach Roy Williams.
"Coach Williams is a winner; I'm a winner as well," says the Chapel Hill-bound high school senior. "I think that one thing we have in common makes it a different type of relationship between us. Me and him—we both have certain things we want to reach. I feel like together we can accomplish all of our goals."
Indeed, Williams and UNC have been doing a whole lot of winning lately. The Tar Heels have been to two straight National Championship games and claimed the coveted trophy in 2017. Under Williams, the blue blood program has won three national titles in the past 13 years.
Fittingly, Little took his official visit to UNC the same September weekend that the 2017 National Championship team received its rings at halftime of the Louisville-UNC football game.
A top-15 recruit in the Class of 2018, Little chose the Tar Heels over Georgia Tech, Duke, Miami and Arizona. He averaged 17.6 points and 7.5 rebounds per game last summer while hooping on the adidas Gauntlet summer circuit.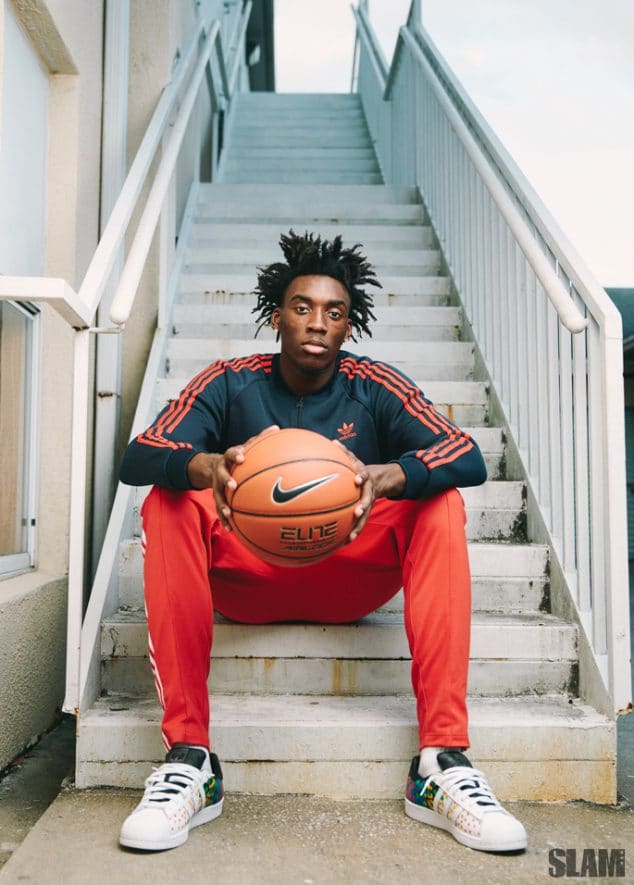 And with do-it-all senior wing Theo Pinson graduating from Carolina this spring, Little is expected to come in and play right away. Possessing great length, power and athleticism, he has the physical tools to reach new levels as his perimeter game continues to improve.
While he's called many places home due to his parents being in the military, the five-star recruit points to a Jacksonville suburban town as his true "home."
"I claim Orange Park, FL, [but] I have military parents so I moved around a lot and lived in a lot of different places and had a lot of different friends," Little says. "[In] Orange Park, I feel like those years were really key in my development. I have some close friends that I still talk to. It's kind of hard when you move away—you're kind of distant a little bit, but they know I'm on a mission, so they respect that."
But being a blue chip national prospect has come with its own set of obstacles.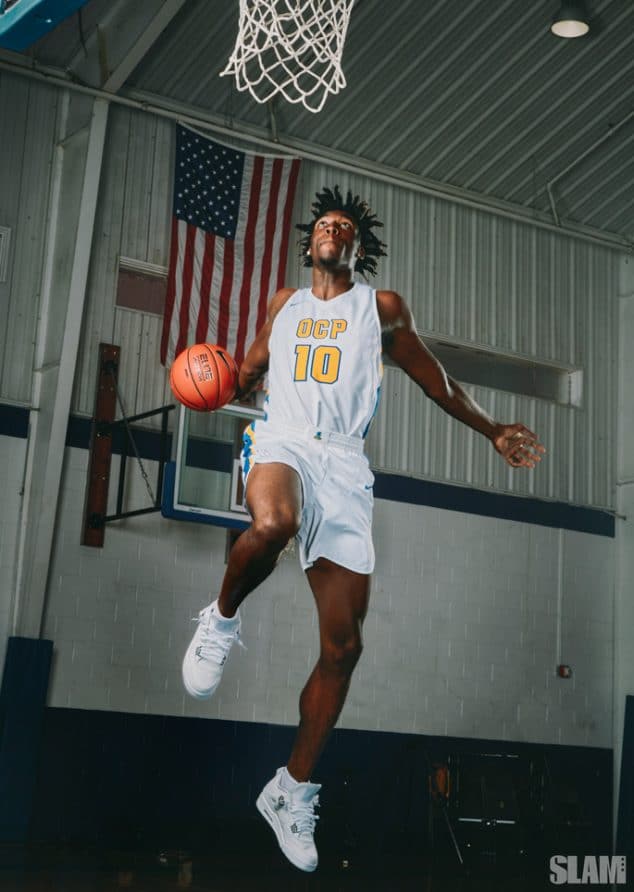 "I think the biggest challenge for me was, with the publicity you get a lot of negative attention that's not really deserved, but you're just going to get it regardless because you're considered good by other people," Little says. "That was an adjustment for me because coming in, I kept my mouth closed. I didn't really talk trash. So, when you see the negative comments you're kind of confused as to why people feel that way toward you. I had to learn how to not pay attention to it. A lot of people are going to have their doubts. They're going to say what they're going to say, but I have to remain confident in myself and play my game."
With his official arrival to the Dean Smith Center just months away, he's keeping all the outside chatter at bay by remembering who he really does it all for.
"I just look at my family [and] see how much they've sacrificed for me," he says. "Every day I just wake up with them on my mind. And I think about how I could change the dynamic of my family and kind of reach people and touch people in different ways. That's what motivates me every day."
—
Franklyn Calle is an Associate Editor at SLAM. Follow him on Twitter @FrankieC7. 
Portraits by Matthew Coughlin.
Video by Marc Gomes.