Boston Celtics fans still haven't forgiven Ray Allen for leaving the team and joining the Miami Heat in 2012.
Allen thinks fans have gone too far.
In response to taunting fans on instagram, Allen fired back, saying, ""Y'all need to get over it!!! where were you all when the team tried to trade me."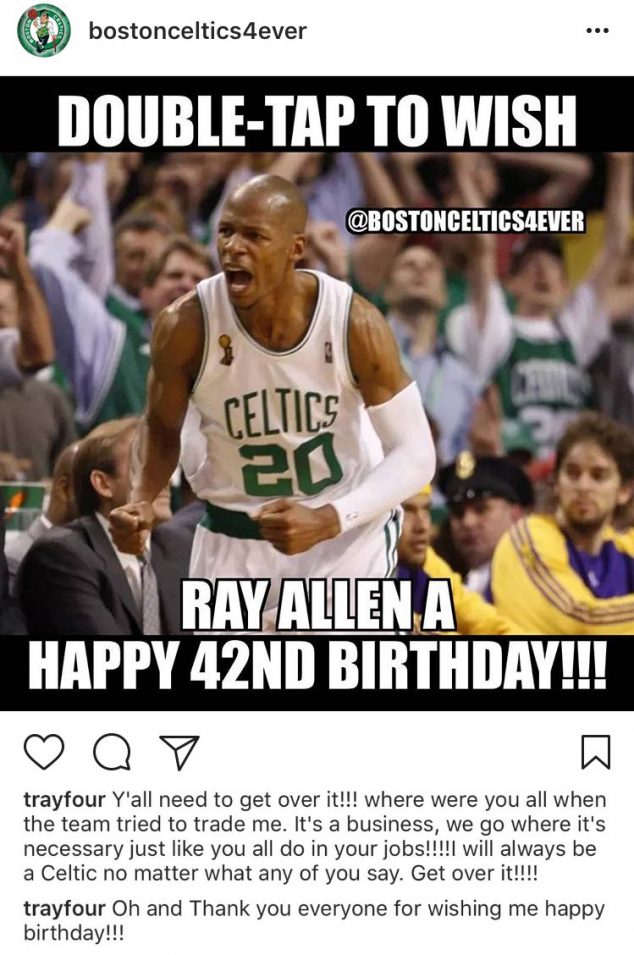 Allen added that he'll "always be a Celtic" whether fans like it or not.
Here's Allen's full comments:
"Y'all need to get over it!!! where were you all when the team tried to trade me.

"It's a business, we go where it's necessary just like you all do in your jobs!!!!

"I will always be a Celtic not matter what any of you say. Get over it!!!!"
RELATED:
KG, Pierce, Rondo, Big Baby, and Perk Share Their Thoughts on Ray Allen
387