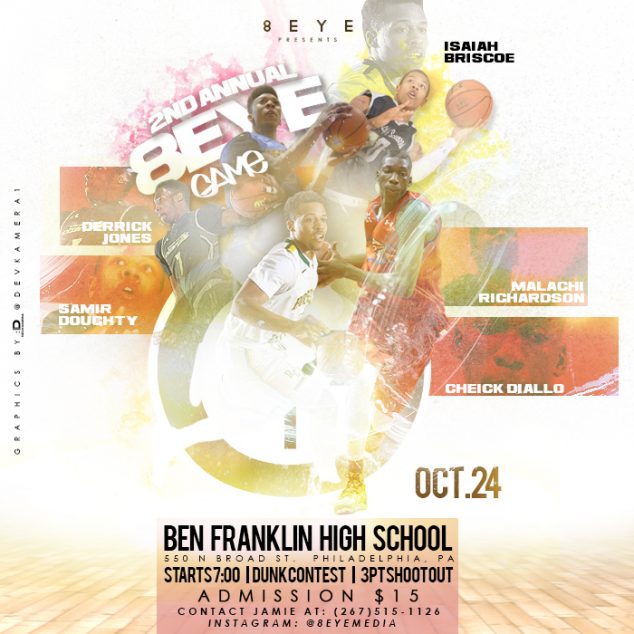 From our friends at the 8Eye Classic:
Some of the best talent on the East Coast will come together in Philly for the 2nd annual 8EYE Classic. The boy's event will consist of two games featuring the nation's top rated point guard, Isaiah Briscoe, Syracuse-bound shooting guard Malachi Richardson, highly-touted small forward Derrick Jones, Top- 50 juniors Temple Gibbs, Lamar Stevens and freshman phenom Nazreon Reid. With this much talent in one gym, this game easily goes in the "can't miss" category. Tip-off is at 7pm on Friday, October 24 at Ben Franklin HS (550 North Broad St., Philadelphia, PA).
The 8EYE Media went a step further this year by adding the inaugural 8EYE Girls Classic. The contest will feature some of the top female ballers in region like California bound guard Brea Cavanaugh, Kentucky bound wing Batouly Camara, and Texas bound forward Christina Abowora. The event's purpose is to not only show the ladies some love, but also raise awareness for a worthy cause. A portion of the proceeds will go to cancer research. The girls' action starts at 2pm on Sunday, October 26 at Ben Franklin HS (550 North Broad St., Philadelphia, PA).