If you're going to try to understand Adam Miller, you need to understand this whole "wolf" thing. There are levels to it.
First, there's his nickname, "Ace Wolf," which he explains is a derivation of his father's nickname. "My dad's name was 'Ace,' so I was always 'Lil' Ace.' I was like, I gotta be something different. I gotta stand out a little bit more. Me and my AAU teammates would give each other animal nicknames, and I was like, I wanna be a werewolf. Call me 'Ace Wolf.' Ever since then, I've been, like, a superhero-hooper-type thing. Just doing what I do."
Inspired nicknames are kind of a theme for Miller, the 6-3, 175-pound point guard from Chicago's Morgan Park HS who, along with fellow elite Windy City ballers DJ Steward, Marcus Watson and Shon Robinson, make up the TTMO squad—as in, "Take That Mask Off." Miller's mom, Andrea Garry, takes some credit for connecting those threads—of being a standout among standouts. "I said, If you say you want to be the wolf, go be a wolf. A wolf leads its pack. Be a leader."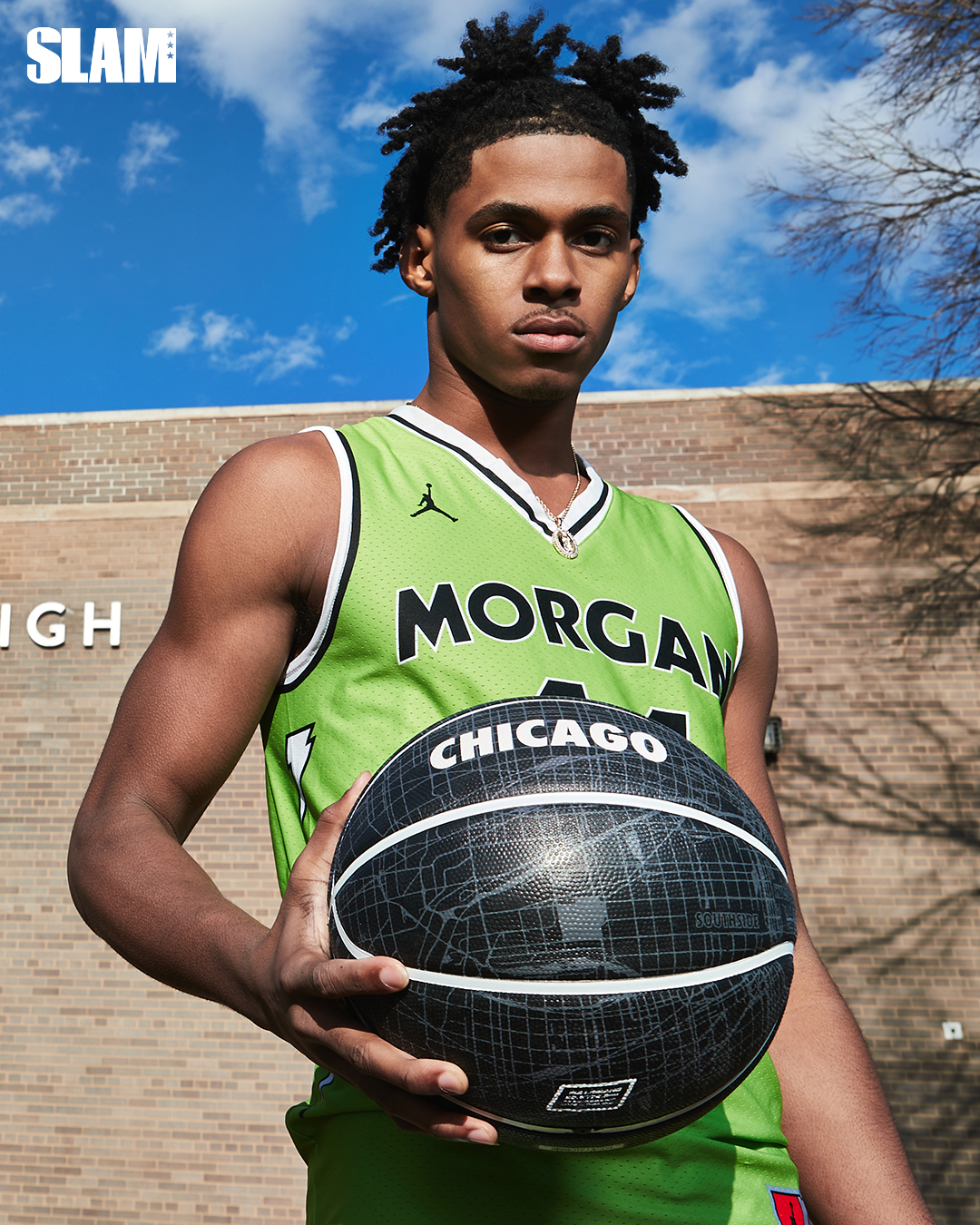 All of which helps explain the scene in November, when Miller eschewed the usual ball cap at his college announcement press conference and opted instead for a wolf mask—painted orange and blue. The Peoria native and current South Side rep is signed with Illinois, where he's focused on repping his home state next year with a vengeance. As he puts it, "I always thought, if I can get to the League, why not do it at home?"
He hasn't made it to Champaign just yet, let alone to the League, but Miller's progress thus far is the logical outcome of a life spent committed to the game. His mom remembers him hooping in the family basement in Peoria.
"His favorite thing when he was little used to be to play on a Little Tikes rim. But once he got to high school, he actually stacked it up on top of some weights, and he used to say, 'Mom, we're gonna kick it in the basement.' And I'm like, Please do not take anyone down there. That is not a real room. But I was happy, because I knew he had the passion and the love for the game."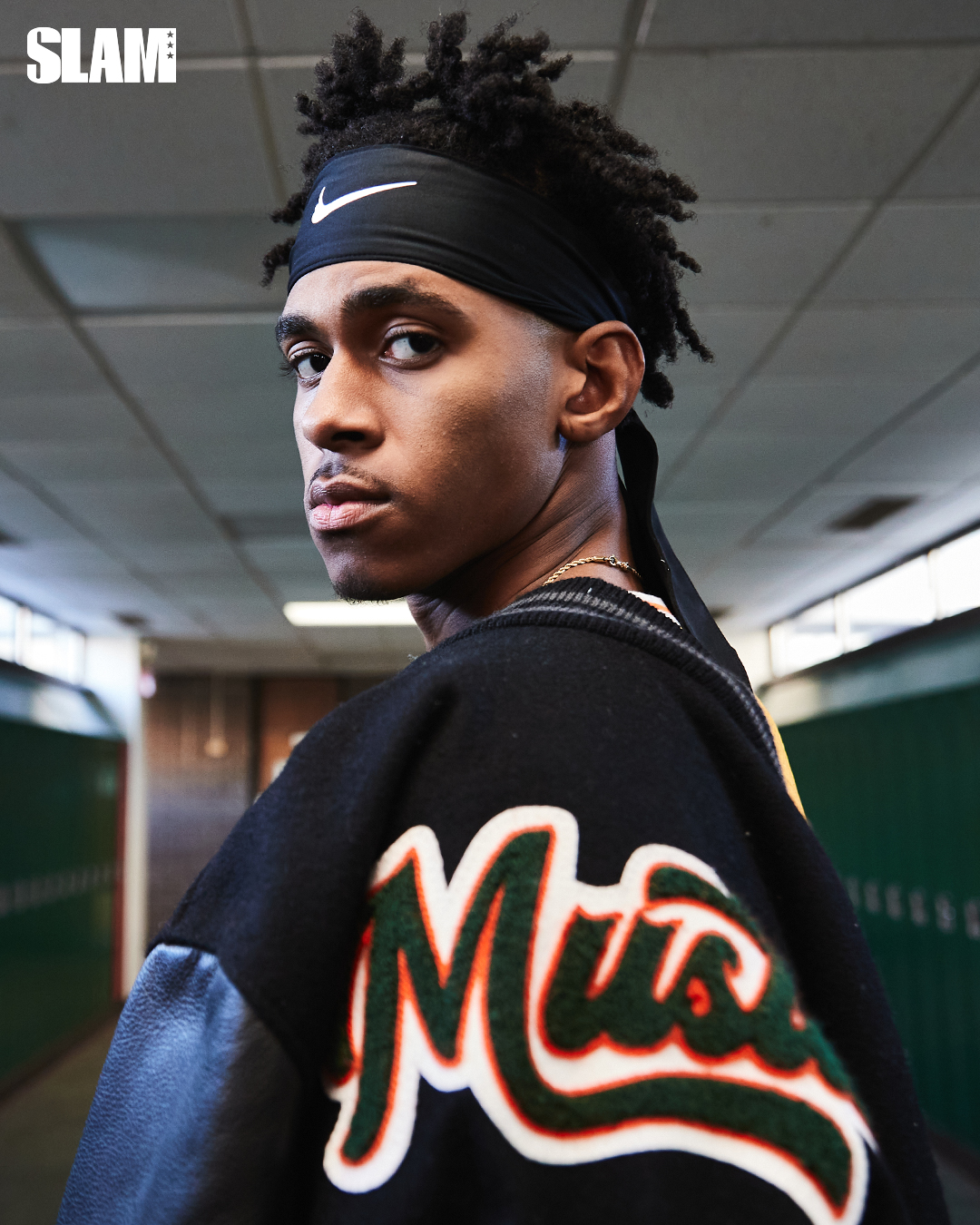 Indeed, Adam says his dedication goes back to grade school, and the basement often served as his subterranean lab. "In fourth, fifth grade, I was down there playing all day, staying up until 2 a.m., 3 a.m., working on my handle, working on my layups, working on my shot, working on my passes, throwing the ball off the wall. I would get yelled at for that, but I'd sneak and do it anyway. My grind has always been different."
His workouts have evolved, of course, and the payoff is obvious to anyone who's seen Miller's athletic, versatile, relentless game in action. He's dead serious about making all that hard work pay off, and he's hardly lacking for motivation, including from those in his adopted community on the South Side.
"You would have to come into the city of Chicago to understand the vibe at Morgan Park," he says. "It ain't no sunshine and rainbows. It's crazy out there. Everybody in that school, they trying to get something. Because most people in that school ain't got nothin'."
His own grind is inspired by Windy City heroes like G Herbo and the late Juice WRLD, both of whom he considered mentors and friends. Like them, he's focused on using his skills to rise above his surroundings, no matter what.
Put simply, Miller says, "I want everybody around me to live better."
—
Ryan Jones is a Contributing Editor at SLAM. Follow him on Twitter at @thefarmerjones.
Portraits by Johnnie Izquierdo
1,622