Although the weather may not be a signal of it in many corners of America right now, spring is really just around the corner. And that can only mean one thing: grassroots/travel-team season is on the horizon! And so as HS players currently look to make a final push in the state playoffs with their respective high school teams, basketball recruiting enthusiasts anxiously await for April to arrive — the time of the year when you can once again find many of the nation's top recruits and college coaches under the some roof in array of tournaments weekend after weekend. Among the top grassroots circuits in the nation is the Bigfoot Hoops events, which draw some of the most star-studded grassroots travel teams in North America — as well as coaches from many of the top collegiate programs — to cities likes Houston, Orlando and Las Vegas during the HS offseason. For any teams still looking to fill up some weekends in their schedules, program director Hal Pastner breaks down Bigfoot Hoops' premier showcases below.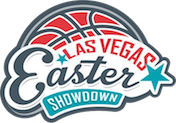 Las Vegas Easter Showdown – April 2-4, 2015: What a way to start the season! The Houston Hoops – led by #1 ranked soph Jarred Vanderbilt top 15 nationally ranked guard De'Aaron Fox- and the Las Vegas Prospects – with top 5 ranked junior Troy Brown – will be participating. The 17U division will be loaded to start the grassroots season. Don't forget, the fifth grade nationally renowned Houston Hoops featuring Bryce Griggs will also be playing. We have all age divisions for both boys and girls, and will finish Saturday night so that you can be home for Easter Sunday.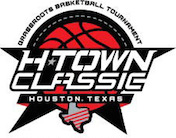 H-Town Classic – April 10-12, 2015
This will be the first live weekend of the season for the men, and we expect a good turnout in all divisions. Open to both boys' and girls' teams of all ages. The Headquarters gym, located close to Houston's Intercontinental Airport, is a new six-court facility, making for easy viewing by college coaches. We have commitments from teams from throughout the country. We have been promoting heavily to college coaches. This is a tournament to find talented key players for all levels of college programs.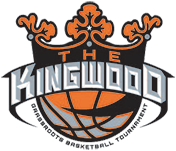 Kingwood – April 24-26, 2015
This tournament, which has been a must-attend national event in Houston, has been a recruiting calendar staple for many years, and will take place during the NCAA live period for both men's and women's D1 coaches. In 2014, over 300 teams from across the USA came to Houston for this event. Players such as LaMarcus Aldridge, Tyson Chandler, DeMarcus Cousins, Dwight Howard, Marc Gasol, Kevin Love, and Lance Stephenson all played in the Kingwood tournament when they were in high school. We already have teams registered coming from as far away as Philadelphia, Georgia, Illinois, Indiana, and Florida. Register early – this will sell out.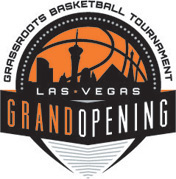 Las Vegas Grand Opening – April 24-26, 2015
The Grand Opening will take place during the NCAA live period for men's and women's D1 coaches. We expect a sellout with teams from throughout the West participating. Open to both boys and girls teams.
Big Cup Houston – May 8-10, 2015
The Big Cup will take place alongside the Nike EYBL session in Houston, Texas. The elite players from across the country will be in Houston this weekend, drawing the top media and scouts from across the nation. Also, many of the Nike teams will bring their younger teams to the Big Cup. We will have separate divisions for 9U through 17U boys' and 14U through Varsity girls' teams. Register early – we expect a big turnout!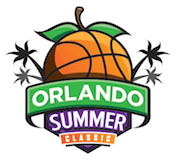 Orlando Summer Classic – July 8-12, 2015
This event will take place during the first live period of the NCAA's summer recruiting season. Start the summer in the Theme Park Capital of the World!  We already have commitments from many of the top teams in America, including the South Beach All Stars (with 7'2 Zach Brown), Miami Tropics, Houston Hoops, among many others from as far away as Alaska. We have secured top facilities which are located near the airport and theme parks. If you plan to visit any of the theme parks during pool play, we will work your schedule to make this a positive experience for your teams.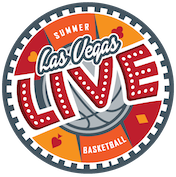 Las Vegas LIVE – July 15-19, 2015
With over 250 teams participating in 2014, we expect anotherbig turnout in 2015. We have already received a dozen entries from international teams (Africa, Europe, and the Caribbean). More info to come. We expect a large turnout in all age divisions during this live period for men's D1 coaches, and the tournament is open to both boys and girls teams. This event takes place at the same time as the NBA Summer League in Las Vegas.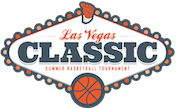 Las Vegas Classic – July 22-26, 2015
This is the granddaddy of them all!  We apologize to the hundreds of teams we had to turn away this past summer. This is a blockbuster event. We have already heard from the Oakland Soldiers, Mac Irvin Fire, CP3, Southern Stampede, Team Melo, All Ohio Basketball, NorthWest Xpress, Houston Hoops, California Supreme, Team Texas, ProSkills, EP4 Elite, Las Vegas Prospects, and many others who we will continue to list over the coming weeks. In 2014, the 14U, 15U, and 16U divisions each had over 100 teams/division, and we had 264 teams in the 17U division alone. The 13U division had 68 teams and there were 40 in 12U, making this a truly national championship environment to end the season.  Once again, we have teams from Africa, Europe, New Zealand and the Caribbean already committed. This tournament will take place during the live period for both men's and women's D1 coaches and will sell out – register early!
208