The rosters for the 2018 Jordan Brand Classic have been revealed.
The game, headlined by top prospects and future Duke Blue Devils Zion Williamson, R.J. Barrett, and Cam Reddish, will be played on Apr. 8 at Barclays Center in New York City.
Five-star recruit Romeo Langford was added to the JBC roster on Friday after initially being omitted from the game during the official announcement on Thursday.
See updated rosters below: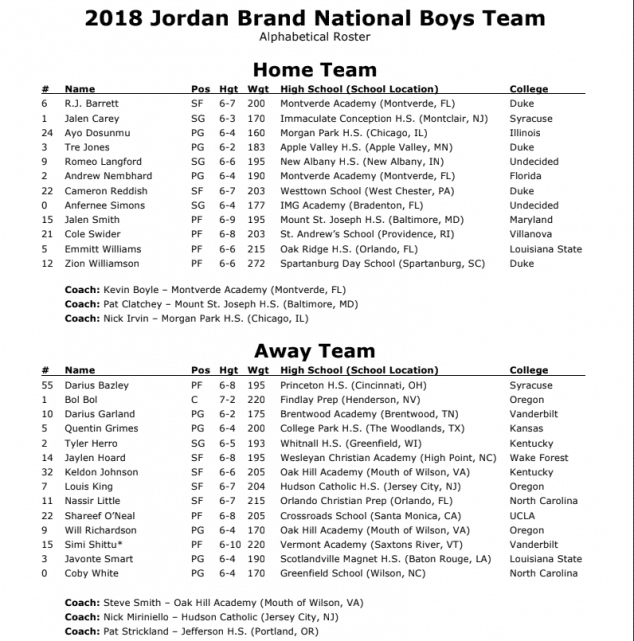 RELATED
Report: NBA Preparing To Get Involved At High School Basketball Level