Dr. J. Magic Johnson. Larry Bird. Isiah Thomas. Larry Johnson. And now, Shai Gilgeous-Alexander.
"It's crazy that [Converse] kind of started the whole sneaker thing in the NBA back in the day," Shai Gilgeous-Alexander says. "A few of the best players in the League at that time. Dr. J, Magic and Larry Bird."
But that's the past.
"The biggest lesson is that while legacy affords Converse legitimacy, we've got to create our own path to connect with the basketball community today," Ron Johnson, Converse's General Manager of Global Basketball, tells KICKS.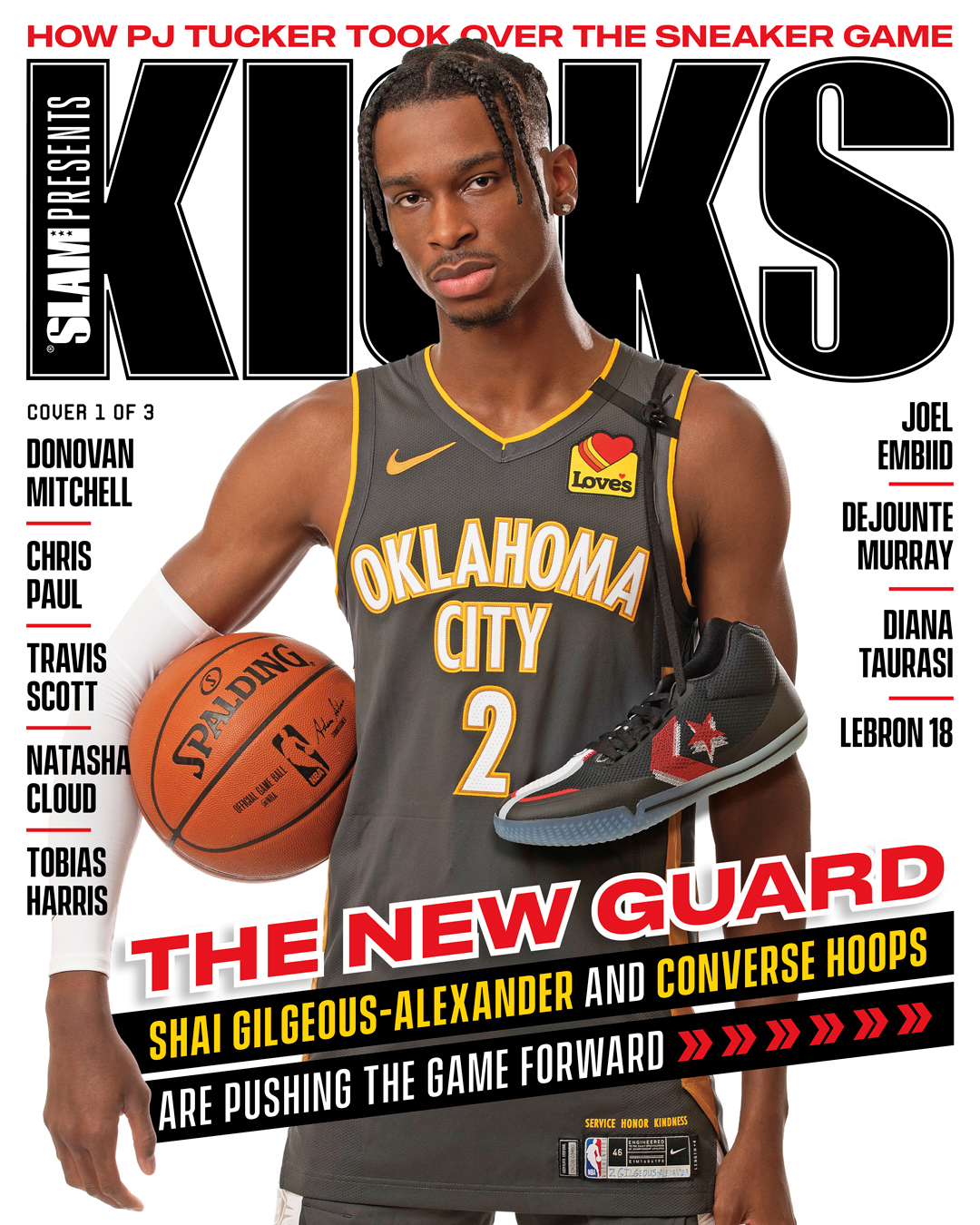 That means working with Gilgeous-Alexander, Kelly Oubre, Natasha Cloud and Draymond Green to reestablish Converse Hoops and the sneakers the brand releases. So far the All Star Pro BB, the G4 and the All Star BB Evo have dropped with the full support of those players. Johnson and his team are still learning about what makes each one of them different.
"Shai Gilgeous-Alexander is a pathfinder," Johnson says. "We loved his story–growing up in Hamilton and making his way into the NBA to being one of its rising stars–he's made it happen for himself through his vision.
"The always energizing, fashion-forward creative Kelly Oubre was the first to join the squad," Johnson continues. "Kelly is as invested in creative culture as he is basketball. We knew he would be a strong advocate for Converse Hoops as we re-entered the space for the first time in nearly a decade.
"WNBA Champion and social activist Natasha Cloud, we had been following her before her WNBA championship run and worked with her during our Pro Leather campaign in 2019," Johnson says. "Her love and passion for basketball is equaled by her bold personal vision and sense of purpose off the court. She is a true advocate for the underrepresented communities she stands with.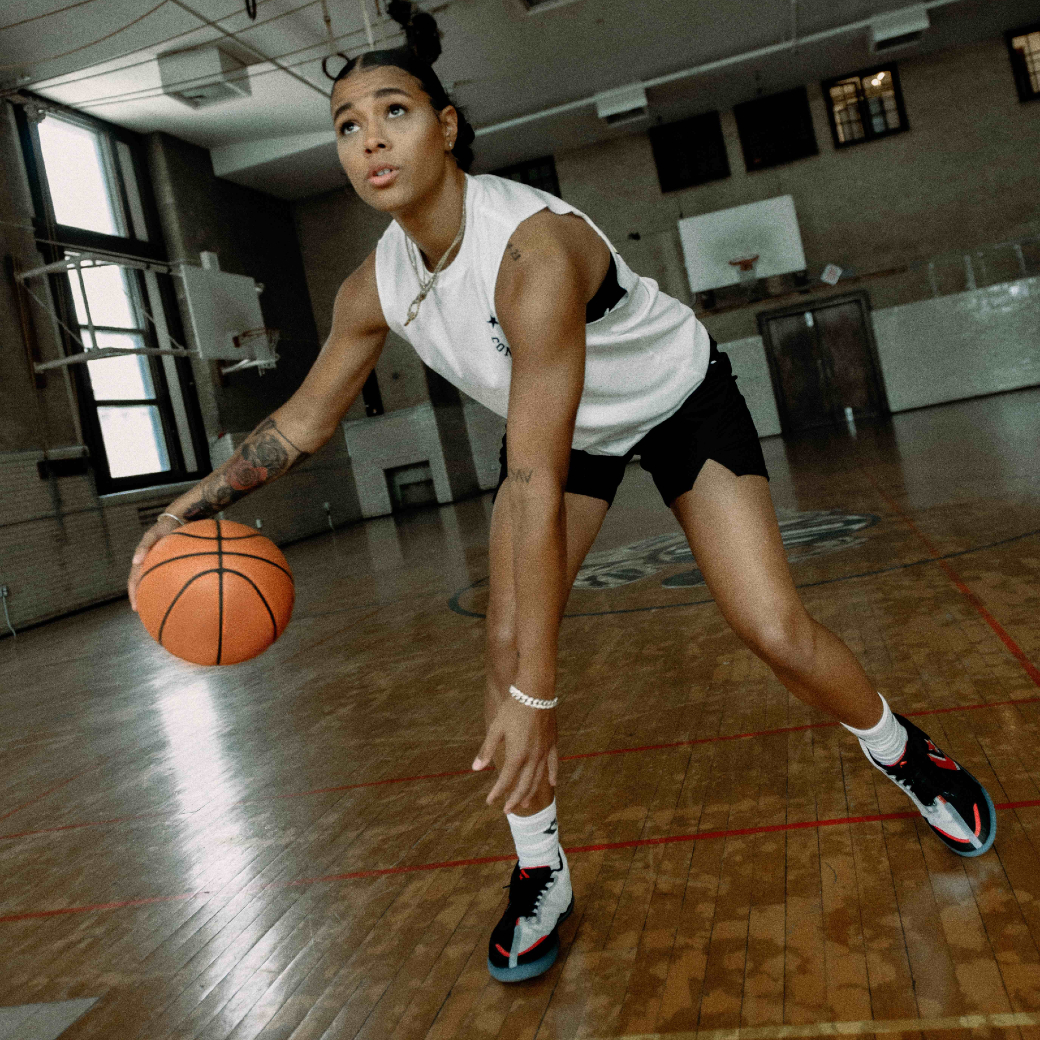 "NBA champion and avid investor Draymond Green is a proven competitor," Johnson says. "He's known for his do-it-all approach on-court that contributed significantly to the Golden State Warriors' success over the years."
All four of them will be heavily involved in the storytelling and sneaker creation processes. Johnson and his staff repeatedly emphasize the importance of giving them their own space to be inventive, whether that means working on colorways or on marketing campaigns.
"Obviously as a kid, you see a shoe but you don't really realize everything that goes into making the shoe from the ground up," SGA tells KICKS. "That's probably the biggest thing I realized. It's a whole process. It's not just glue the sole to the upper and the upper to the sole, put the laces in."
"We started this campaign a while back called 'Converse All Stars,'" Brodrick Foster, Global Footwear Product Director at Converse, says. "That idea exemplifies why we don't have signature athletes, because we feel everyone can be an All Star. That's always just been our mantra and our game-changing mindset and why you're going to start to see these exciting colors and materials and storytelling."
"We believe that Converse Basketball's distinction is in offering athletes the ability to showcase their individuality on the court and to support their creative vision off of it," Johnson says. "That's what sets us apart. We're just truly getting started. Expect to see more from us as we color outside the lines and bring a new and fresh perspective to the game and the culture surrounding it."
Kiss the past goodbye.
—
Max Resetar is an Associate Editor at SLAM. Follow him on Twitter and Instagram.
Photos via Converse and Joe Murphy/NBAE via Getty Images.