Kobe Bryant smacked the hell outta his chest and clenched his jaw, his eyes full of venom. That Mamba Mentality.
He just hit a floater in the lane surrounded by three defenders with 14.2 seconds left in triple-overtime against the Suns. The Lakers now held a four-point lead. And it bumped Bryant up to 42 points for the game.
He strutted down the court, with another helpless prey at his back and a pair of Nike Kobe 6s on his feet.
https://youtu.be/-Is8TL4CxQ4
The Nike Kobe 6's design was inspired the Black Mamba, Bryant's nickname. Its snakeskin upper was a direct callback to the deadly predator that no. 24 channeled on-court. There was a layer of Flywire–a Kobe staple–underneath the snakeskin, too. It was built on dual Nike Zoom Air units, located in the forefoot and heel. It also had a form-fitting sockliner for a personalized lockdown.
The 6 was elevated even higher when Nike figured out a way to incorporate Kurim, the process that made the snakeskin patterns possible. Kurim was a high-tech way to infuse polyurethane. The Swoosh used the new method to group the scales strategically, reinforcing areas that needed extra support and letting the silhouette breath in the necessary places.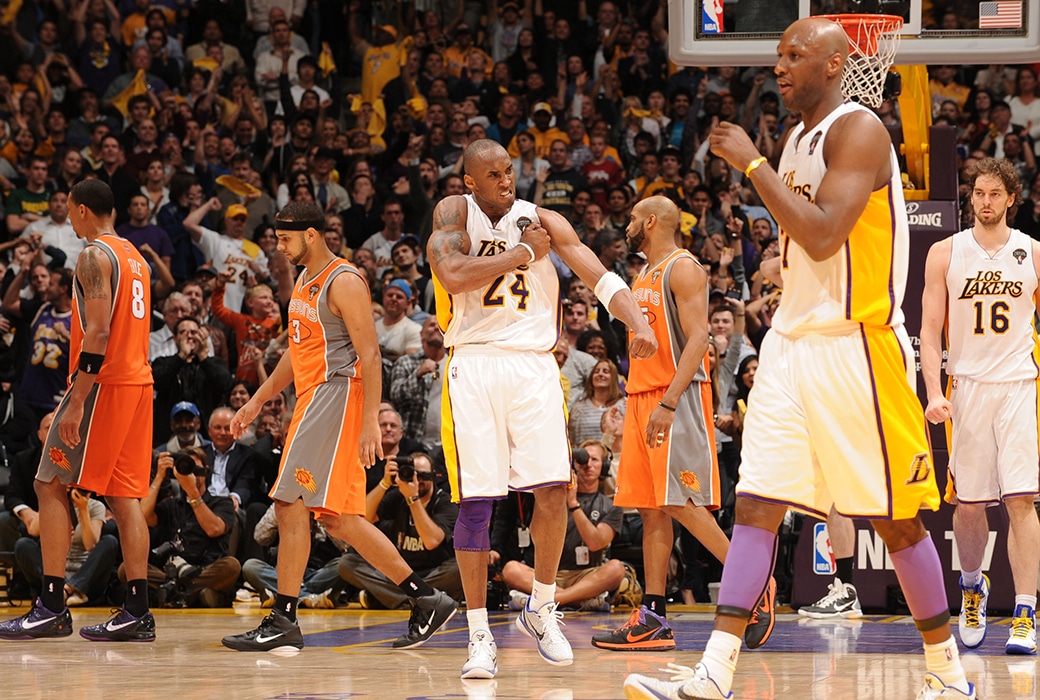 Bryant was on some different level that night against the Suns. He was filling it up, extra animated after scoring his buckets. He had the hunger. Check out the footage above and scroll down to see the Mamba in action.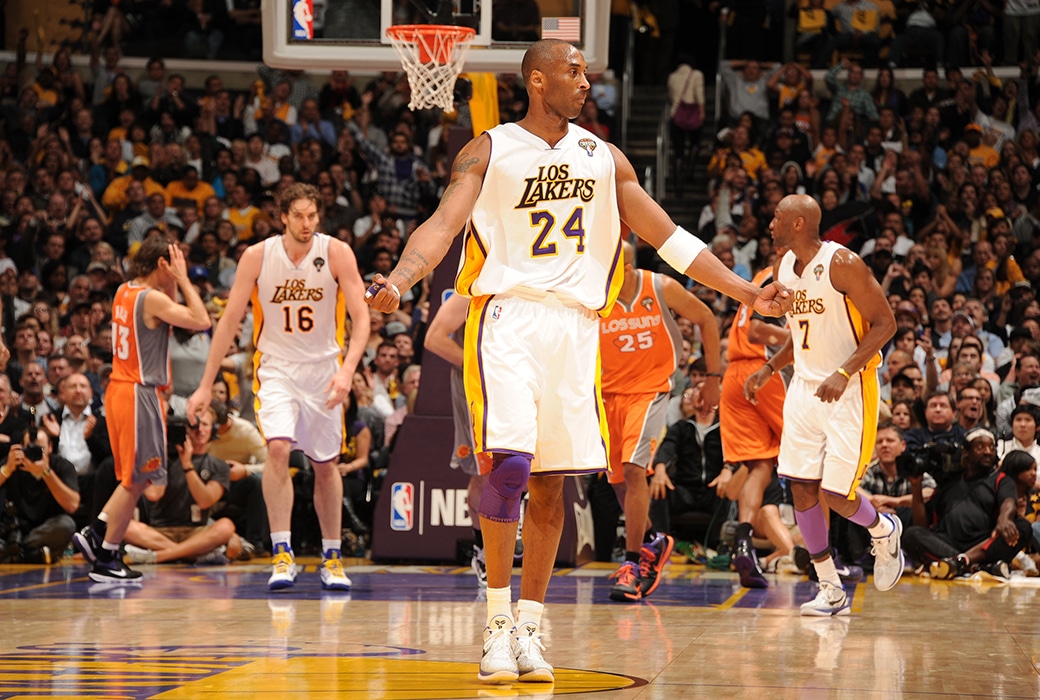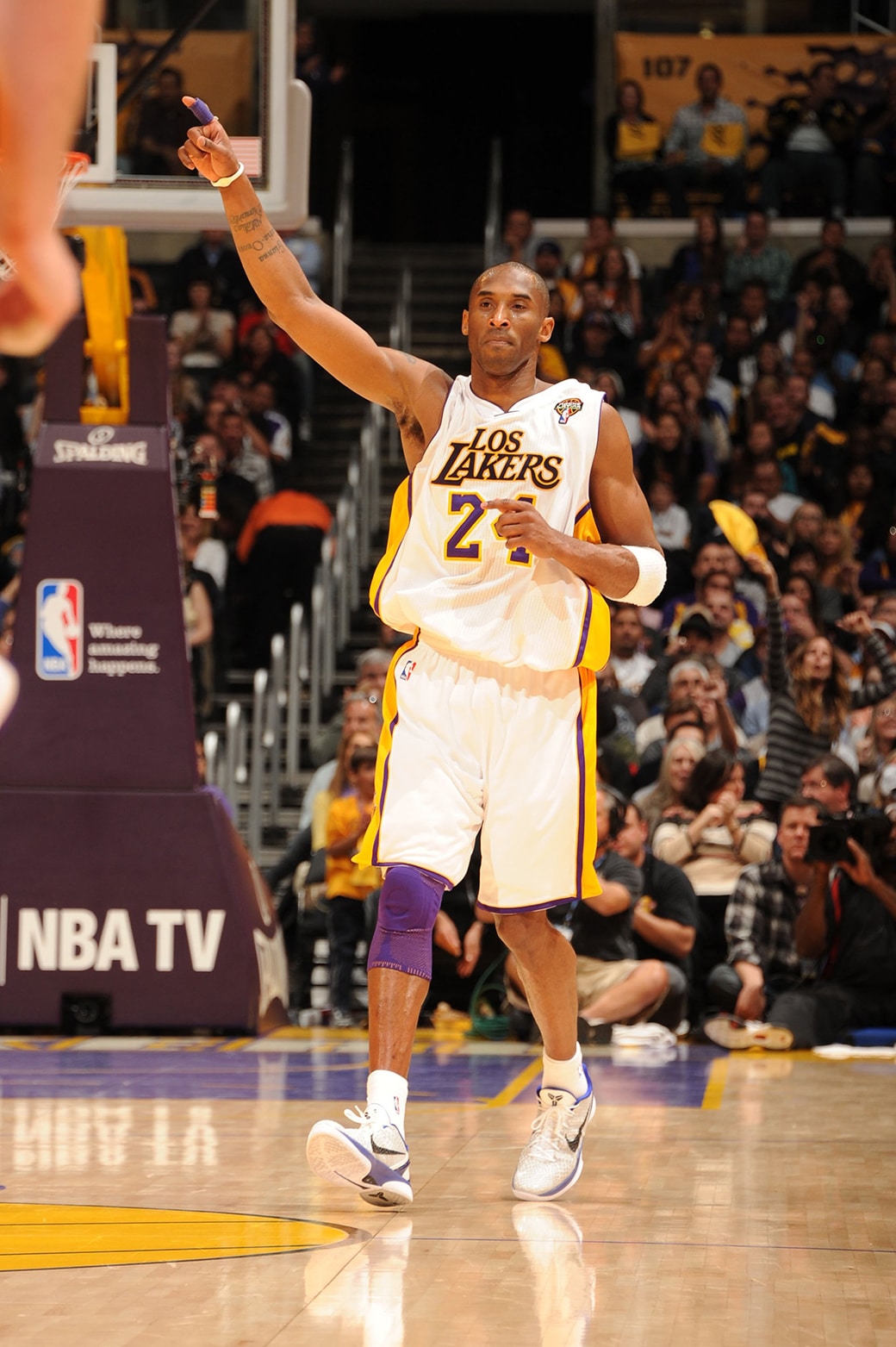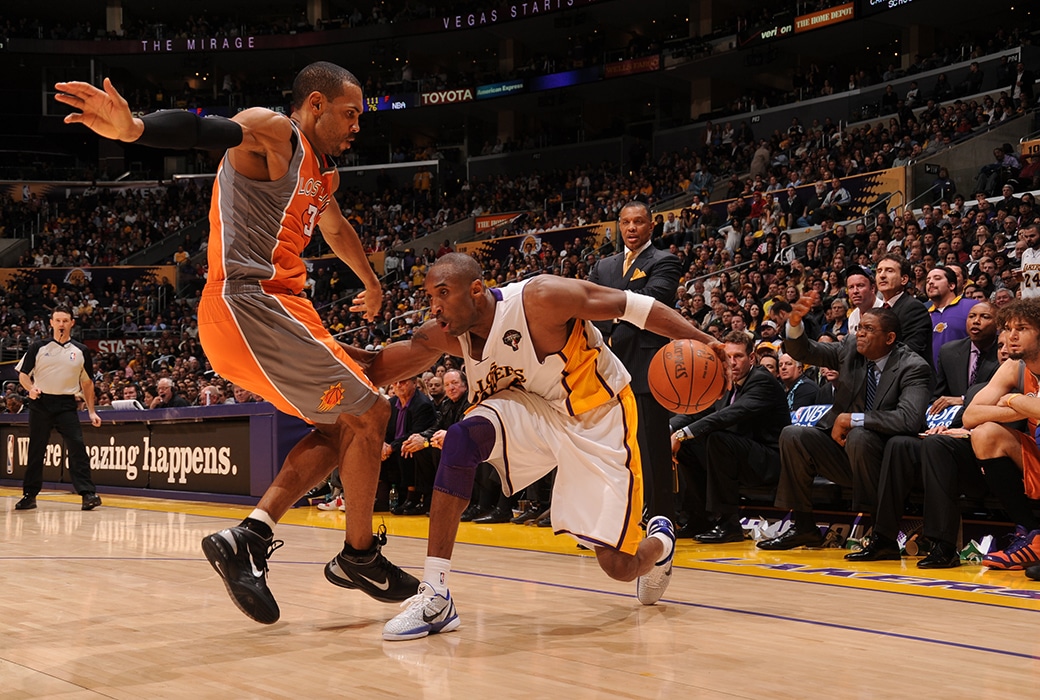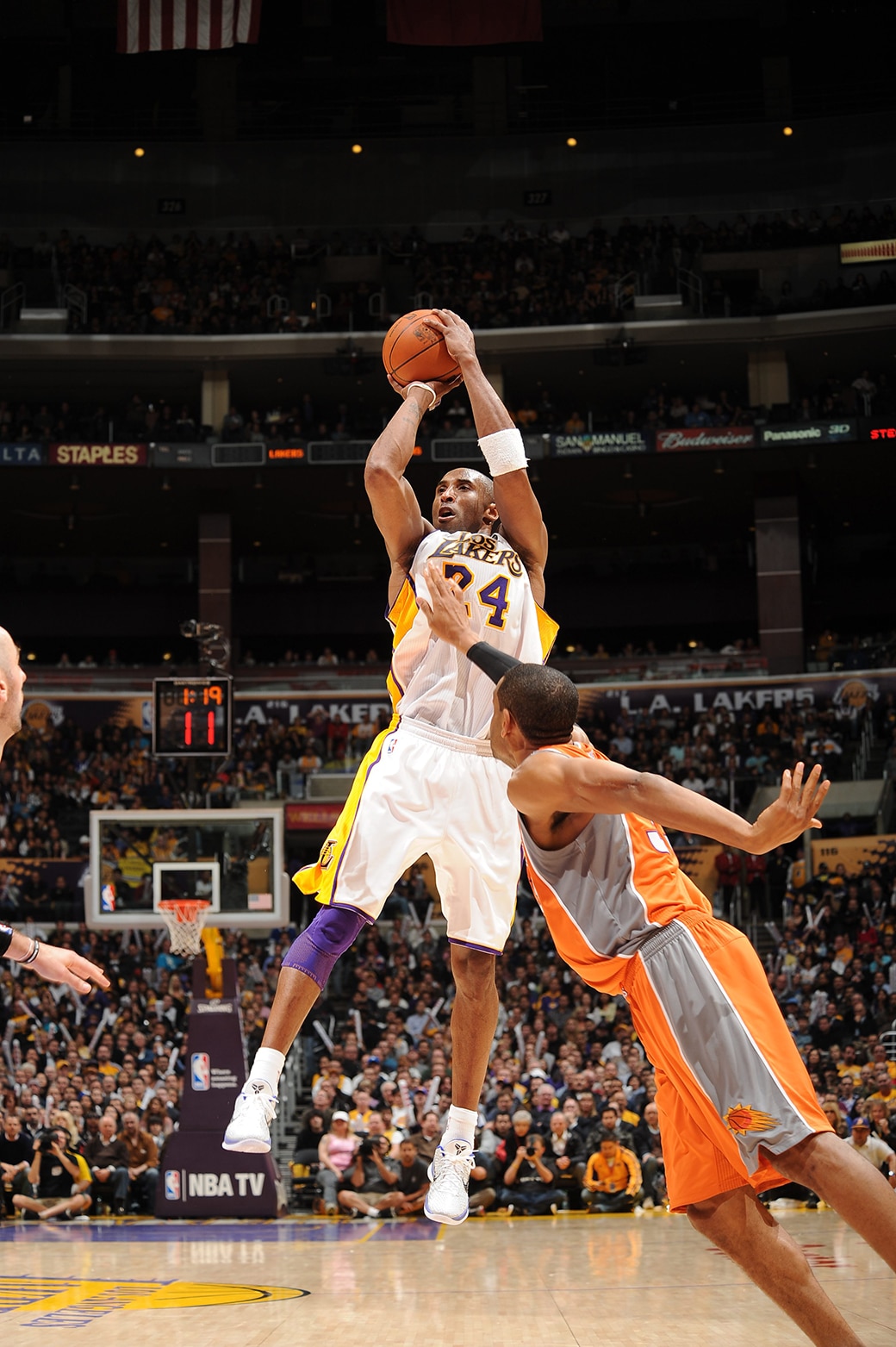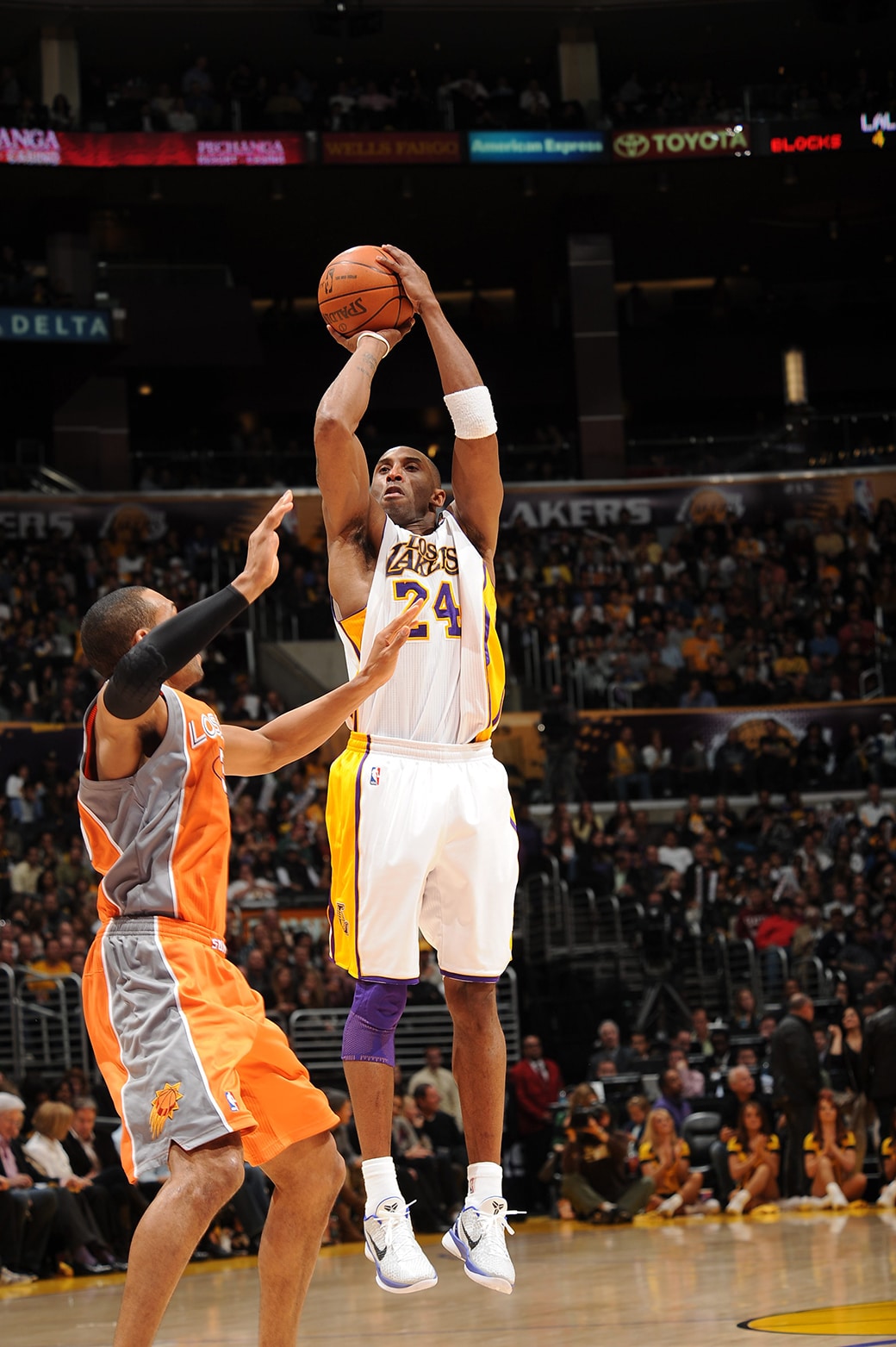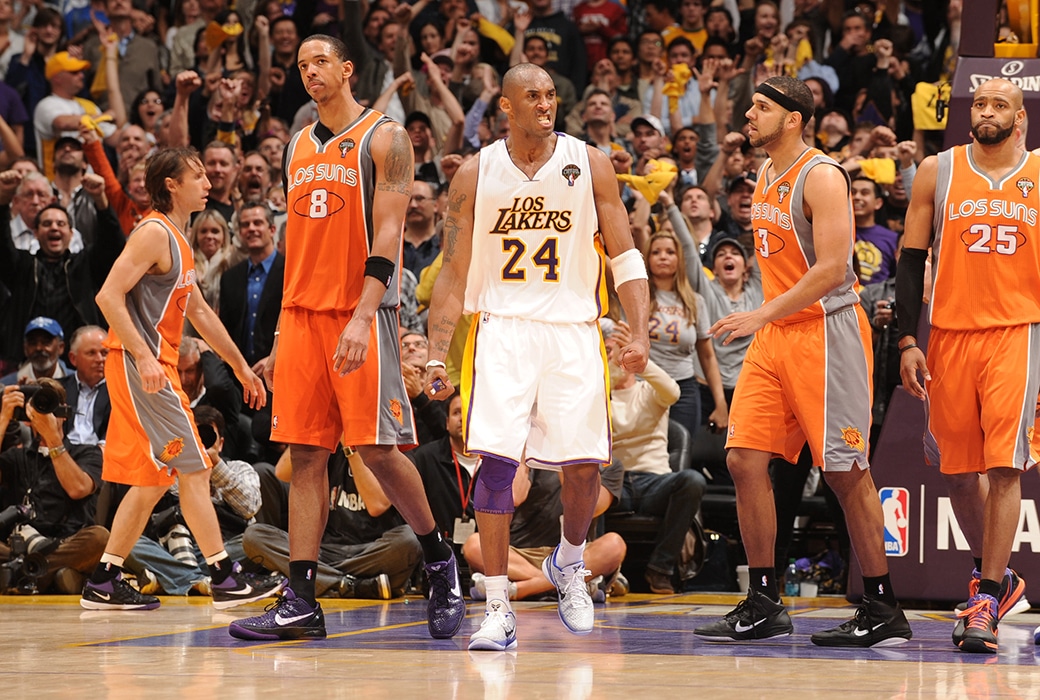 Photos via Getty Images