Carmelo Anthony and I actually came up with the idea together. The runs, the Life Time gym in New York City, it's almost like a secret, like black-ops style. Let's just call all the open runs and training Black-Ops Basketball, we decided. That was how it started and we just ran with it.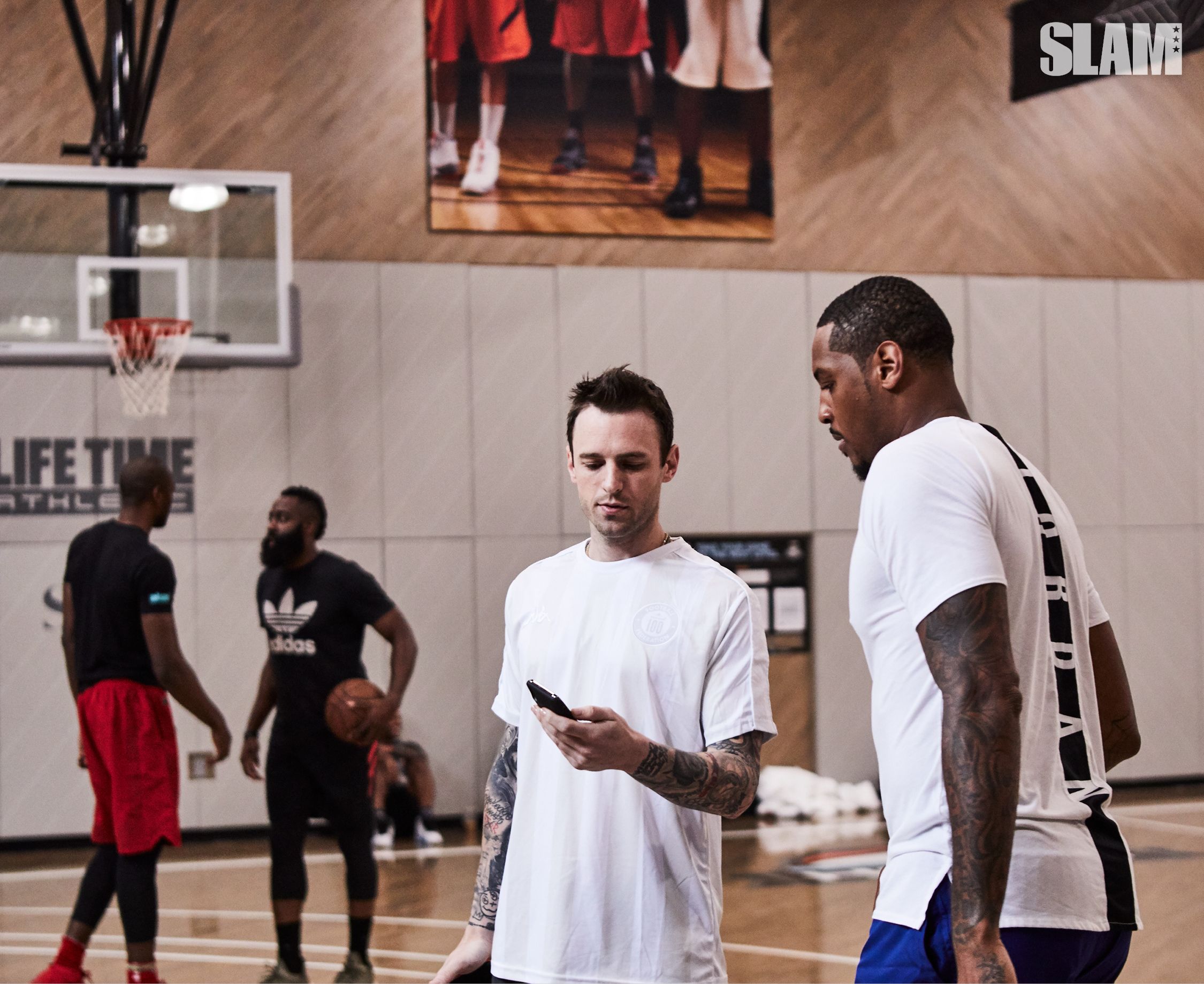 Last summer was the first summer I did it, so everything was new. We were doing the training and saw all the Hoodie Melo stuff and the open runs were going viral. When it was over, a lot of people thought it could've been a one-time thing or a fluke. I really wanted this summer to be as powerful so Black-Ops could become a staple within basketball culture. We did it again and it was even busier—more workouts, more open runs. And it was just as good. That was the goal. Here are some of the standout moments and the inaugural Black-Ops awards:
Bron and Ben came the same day. Before the runs, I'll go up to the big players and say, Are you cool with these being the teams? So I had the teams set, and I had LeBron guarding Ben. I showed LeBron and he was like, I want to play on Ben's team. I want to play together.
As the run started, they played super well together. Just jelled really well. It was almost like LeBron was mentoring Ben throughout the run. That was a cool moment, just to see the Rookie of the Year being mentored by one of the best players to ever play the game.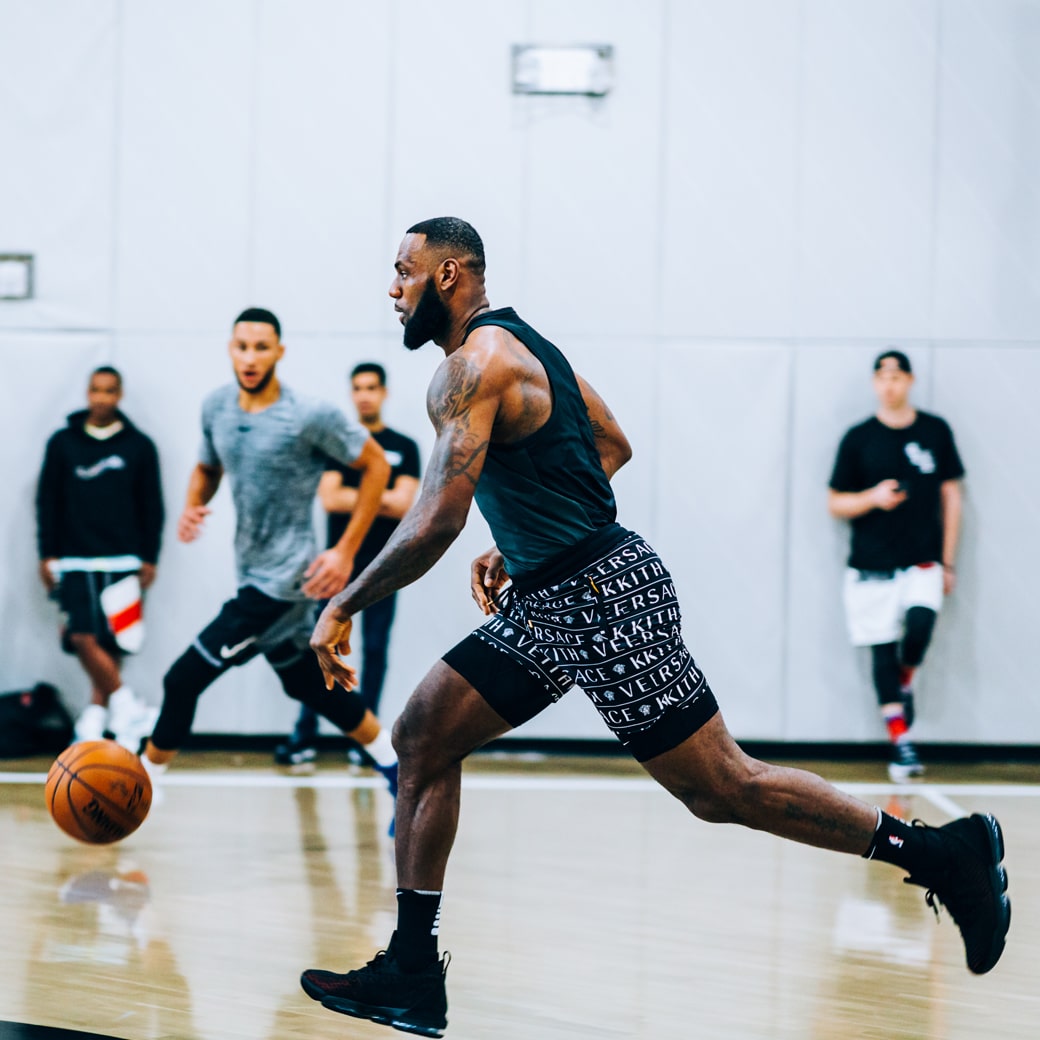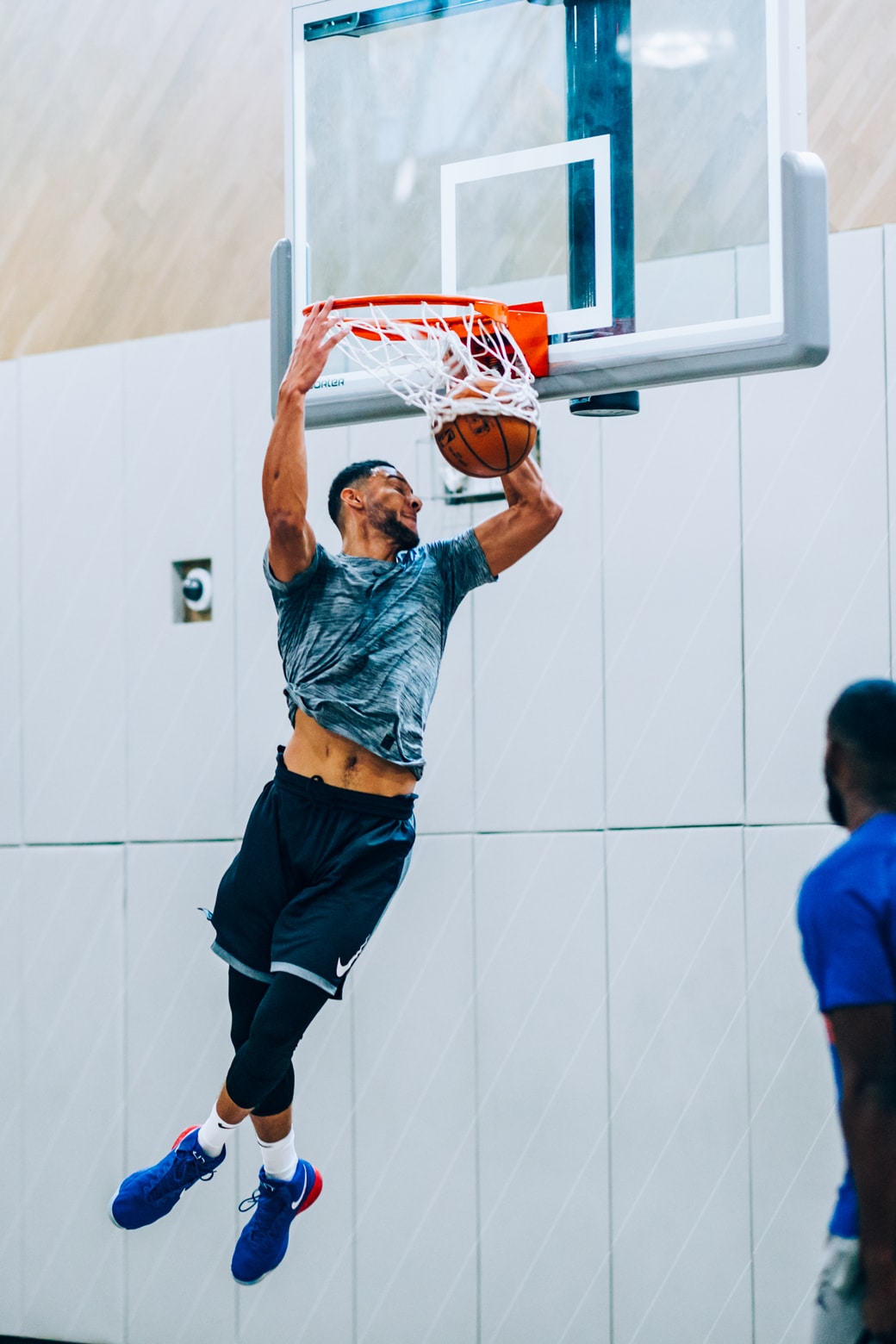 Carmelo Anthony
It was interesting—the whole summer, a lot of people were down on Melo. Even among his peers, they saw the OKC year and he didn't have the best year, so a bunch of people who walked into the gym—players included—were thinking, I'm going to be able to guard Melo. But regardless of who is guarding him, at the end of the day, he is still a walking bucket.
No one could guard him all summer. That was cool to see—him showing people that he hasn't lost it. He for sure had a chip on his shoulder, especially when the younger guys would try to guard him. There were guys who came in and you could tell they were going into the day like, I'm going to lock Melo down today. And, you know, they could never do it.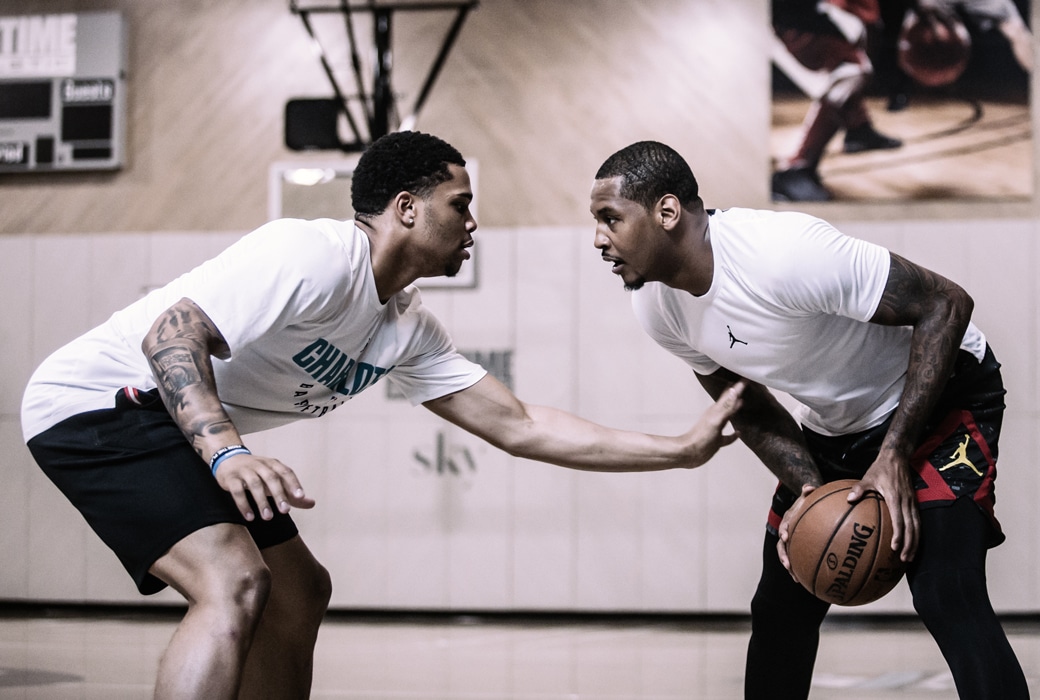 James Harden and Melo
It was the first time since Carmelo officially became a Rocket that he was playing on the same team as James in a run. It was cool to see how they were finding each other and playing the two-man game. That day, they won every game. We usually do best of seven and they won every game. The chemistry was definitely there.
Every single spectator who came in the gym—whether it was an actor, rapper or just a random person—they were always like, Wow, CJ is really good. He really surprised everyone the whole summer. No one could stop him. He was literally one of the most consistent guys in the gym. And he actually held the record for most points in a day—he had 68. That's spread out over seven to nine games. We play ones and twos to 9 or 11. But I count the twos and threes, and he got the most points in a day. Sixty-eight. Which is crazy.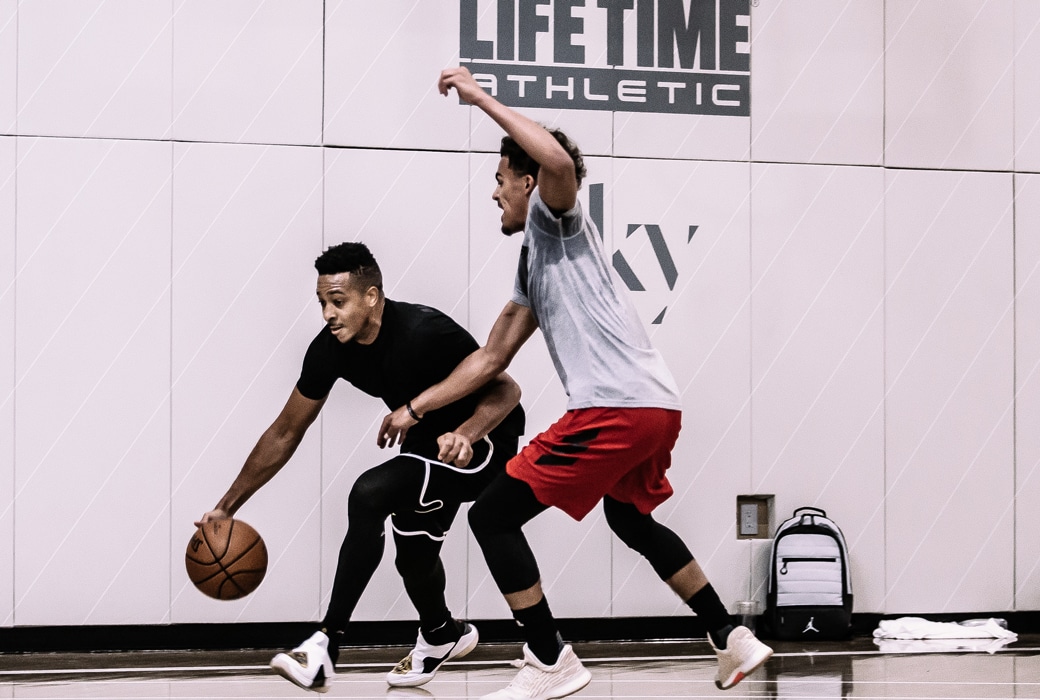 Rookie Edition
Melo and I went to the National Basketball Players Association building. He spoke to the rookies and invited them to come to the Black-Ops open run when they were done with the Rookie Transition Program. Trae Young, Miles Bridges, Mo Bamba, Hamidou Diallo, Isaiah Briscoe and Anfernee Simons came through. They literally all came together, all the Ubers came together straight to the gym from NBPA. And they had been on lockdown at the Rookie Transition for four days, so they had all the energy in the world. It was like they were playing in the playoffs, going super hard. And Melo was playing—it was just really fun to see the next group of stars play against some NBA guys. All the NBA guys were joking, like, Man, you guys have extra energy because you haven't done anything for four days.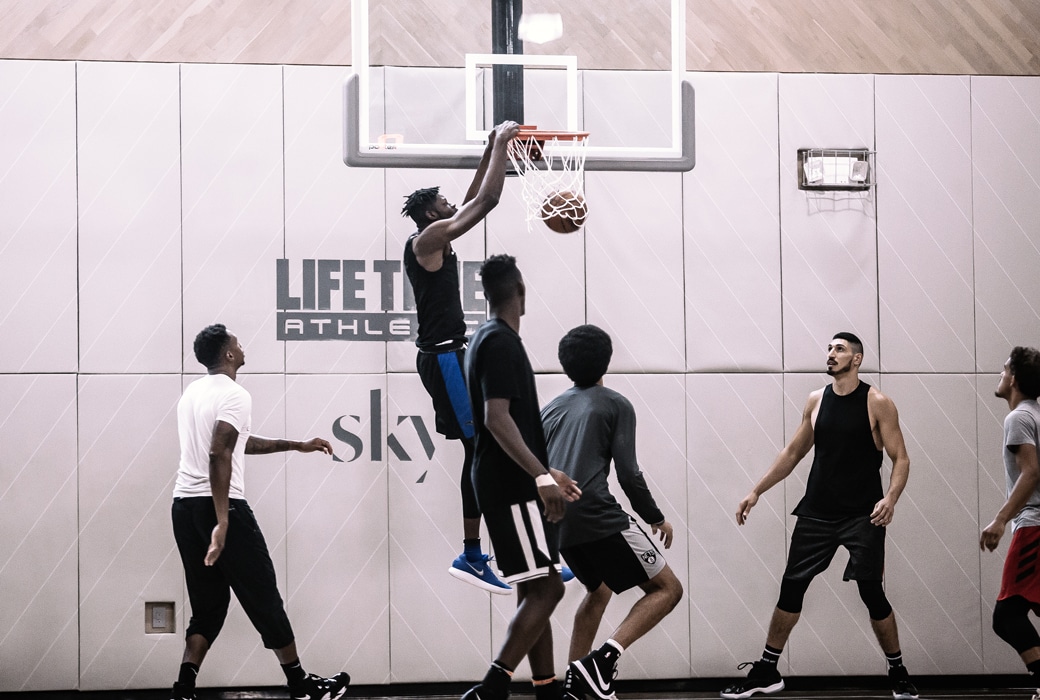 Kevin Durant, Aaron Gordon and Cole Anthony
Durant flew across the country, landed at like 3 in the morning from Los Angeles. The same day, high school superstar Cole Anthony left one of the camps he was at. He wanted to play with KD so bad that he landed at like 10 a.m. Both of them came in, they were super tired from their flights. We had Cole and KD on the same team, and that was really cool to witness. It was Cole's first time playing against NBA players in that setting. He was facilitating to KD and they were playing really well together. Really cool that they both flew in just to play in the run.
At the same time, KD and Aaron Gordon were going back and forth. To Aaron Gordon, it was like Game 7 of a playoff series, because he got to play against KD. He played very well. His whole game is developing.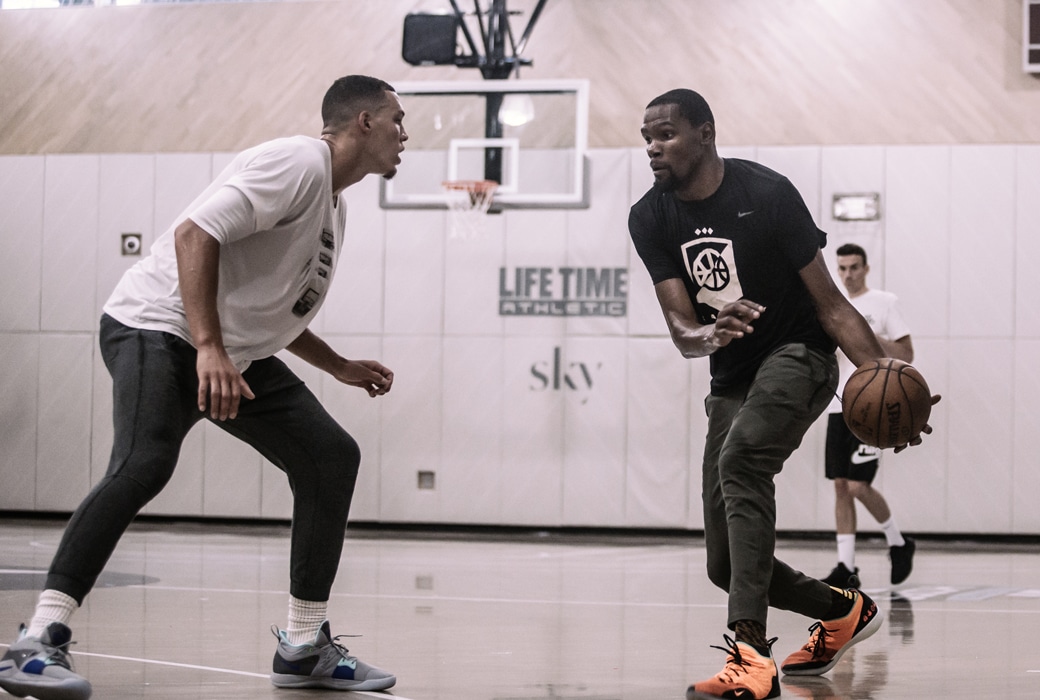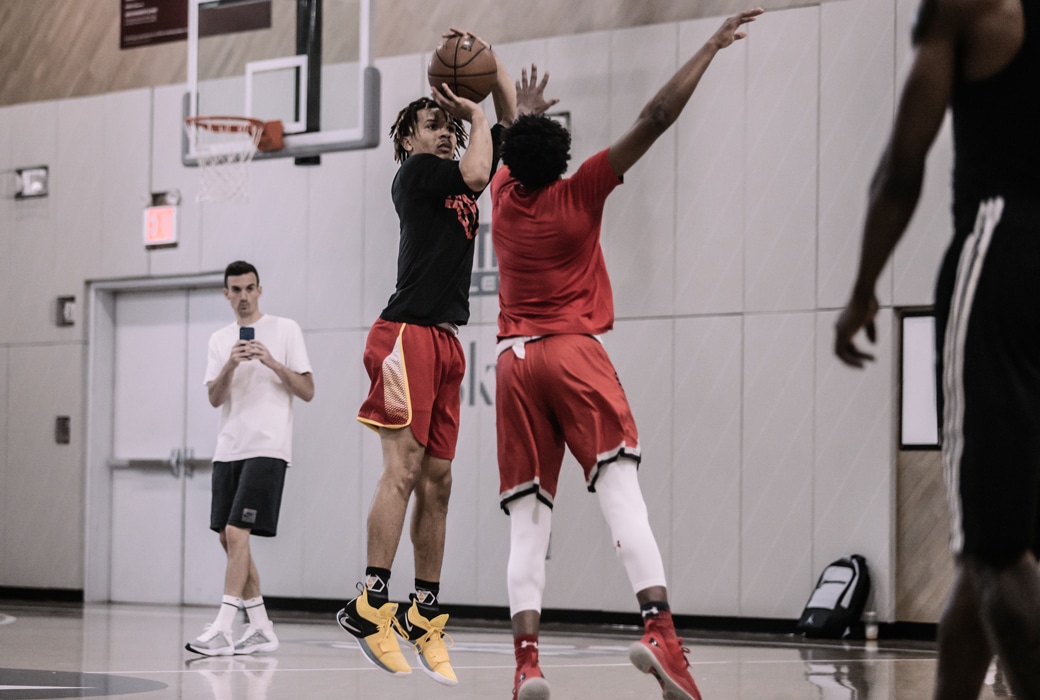 Russell Westbrook and CJ
The Westbrook, McCollum day—that was really cool because they are both Western Conference guards and match up against each other numerous times throughout the season. They weren't necessarily guarding each other the whole day, but they were on separate teams and were literally going basket for basket the entire session. That was one of the most entertaining days to watch. Those guys are super competitive.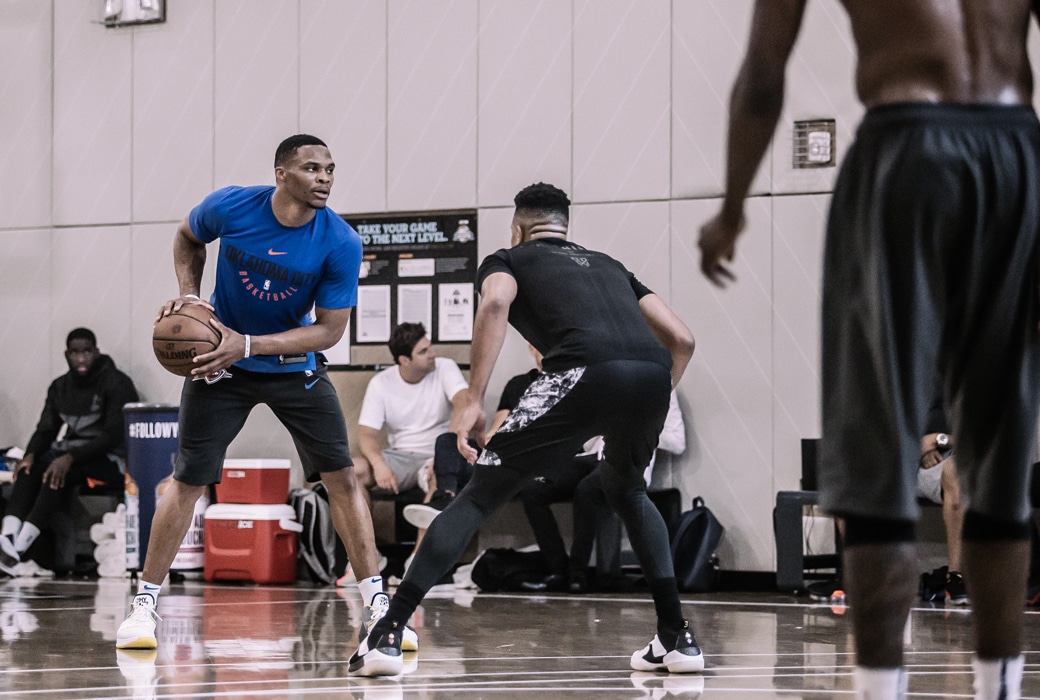 Trae Young
Trae came a few times before and also for the rookie edition. He looked really good. His first time, he was matched up against CJ McCollum, which is a great matchup for him. It was almost like a "Welcome to the NBA" moment. CJ is so hard to guard and a vet with the way he plays, so I bet that was a really good learning experience for Trae.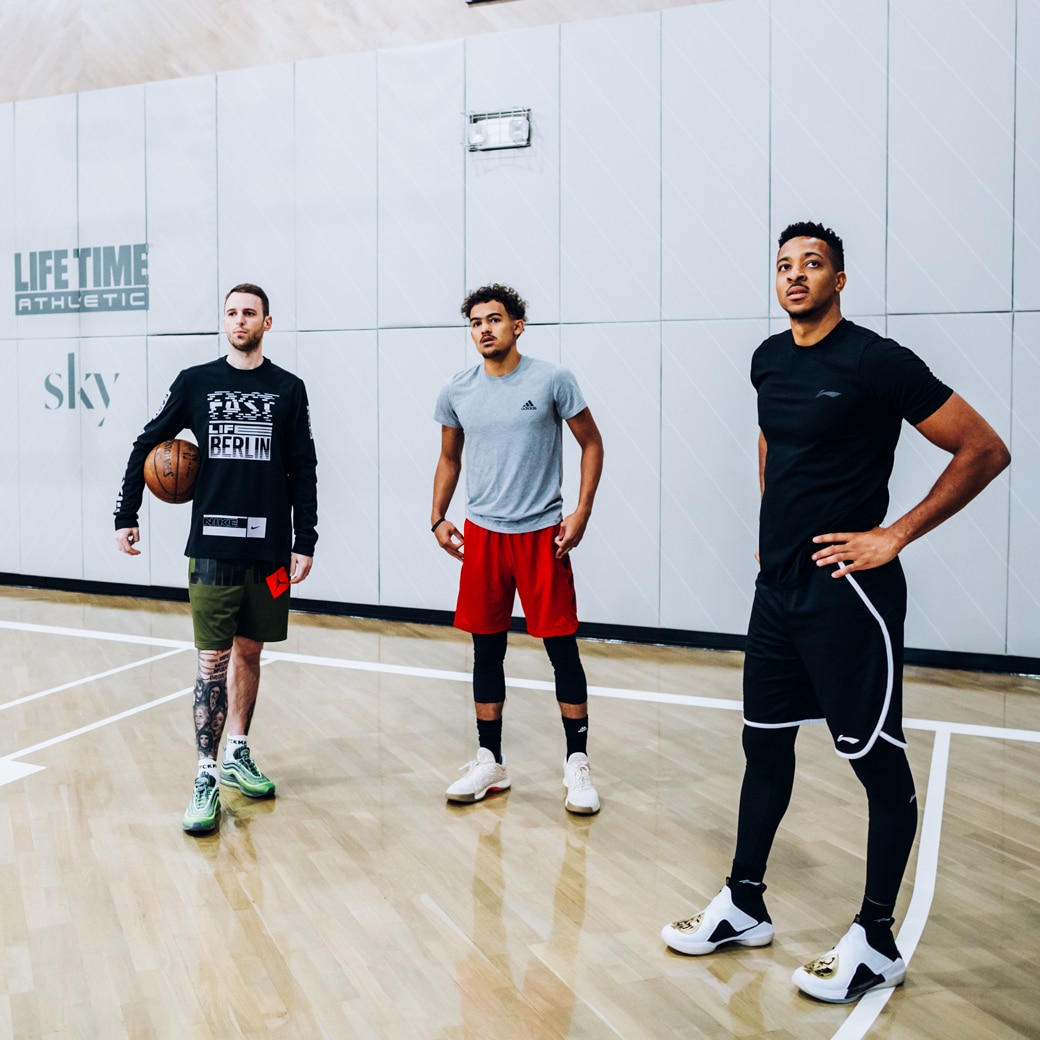 High School Edition
Every now and then we'll do something different. This year, we decided to give high school kids Cole Anthony, [New Jersey small forward] Scottie Lewis and [New York big man] Precious Achiuwa a chance. All top-15 rising seniors in the country. It was cool just to see what they had against the NBA guys. The first two or three games, they were kind of nervous. You could tell they were playing timid. As the games progressed, they got more confident. Once they got all the jitters out, they performed really well—especially how Cole was working with KD, they had good cohesion. And Precious actually had one of the plays of the summer. He dunked on Amar'e Stoudemire so hard.
https://www.instagram.com/p/Bn7TwohADsY/?hl=en&taken-by=cbrickley603
Best Fit (from a player): LeBron. He debuted the Versace x Kith collab, which was huge in the fashion world. Later that day they announced it, but when LeBron walked in, that was the first time anyone had seen it. People went crazy.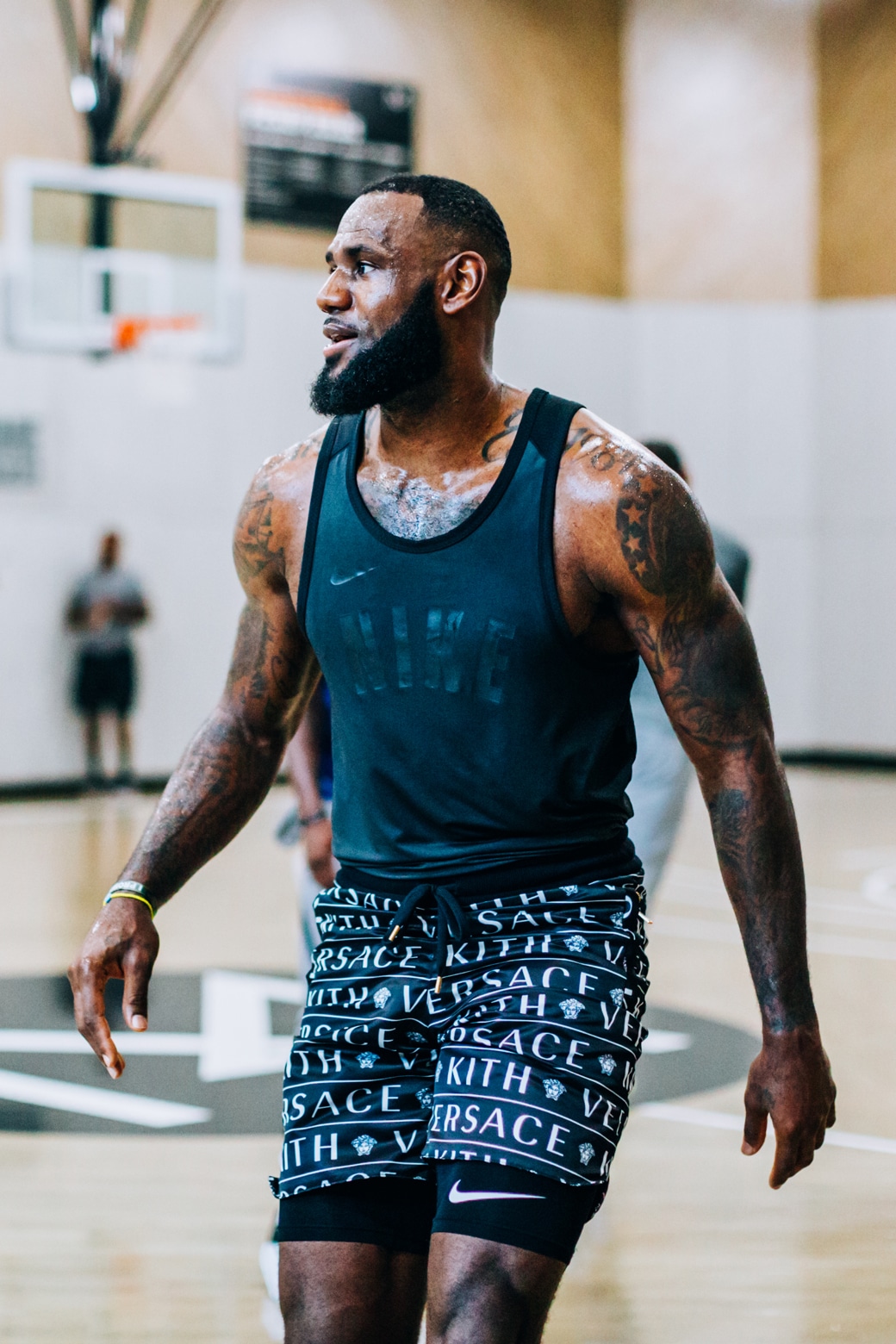 Best Fit (from anyone who rolled through): Quavo. He wore, like, $3,500 worth of Louis Vuitton workout gear. That was definitely outfit of the summer.
https://www.instagram.com/p/BnFfnR_gGRT/?hl=en&taken-by=cbrickley603
Most Threes: Tim Hardaway Jr. He hit 13 three-pointers in one of the runs (seven games). Just had a ridiculous shooting performance that day.
https://www.instagram.com/p/BmqyoD6AuE1/?hl=en&taken-by=cbrickley603
Heat Check: JR Smith. In a game to 9, he scored all nine baskets to lead his team to a win. Everyone knows he can get really hot. That was the first time I've ever seen that—he literally scored every one of his team's baskets.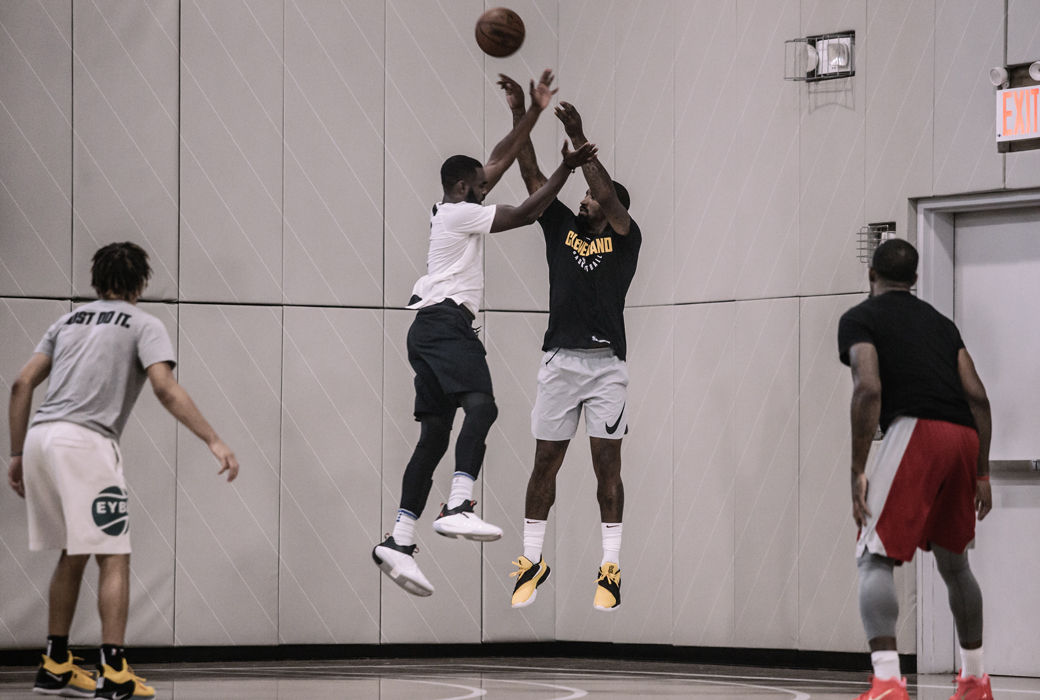 Early Bird: Donovan Mitchell. He had a 6 a.m. workout and called me at 5:27 a.m. and was like, Hey, I'm at the gym. He's always early, but this time he was super early.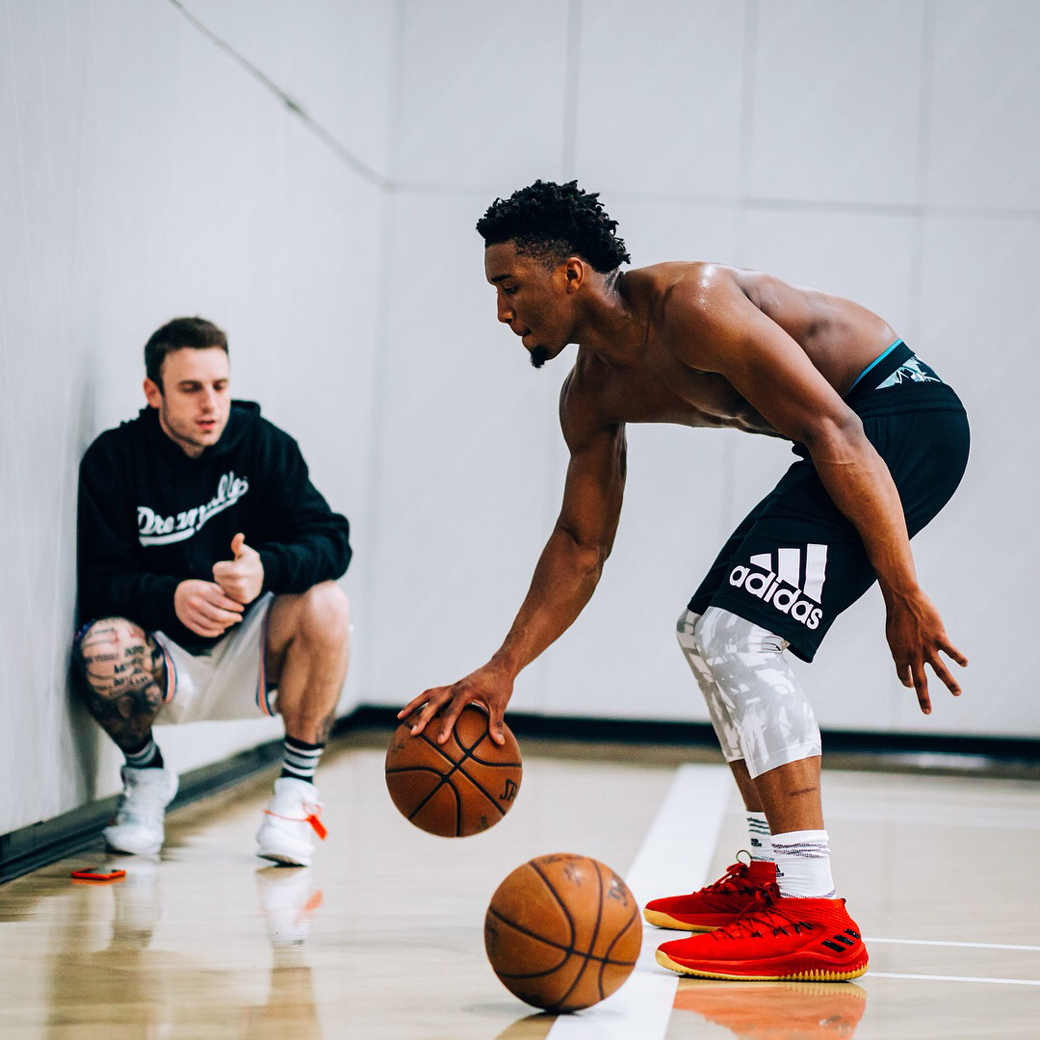 Best Rapper Who Hoops: Quavo. Rappers sometimes come and watch the pickup, and when it's done they'll get shots up. We had Quavo, Travis Scott and YG in the gym. Quavo was the best basketball player.
https://www.instagram.com/p/Bm9FyBBAK21/?hl=en&taken-by=cbrickley603
Most Surprising: Terry Rozier. He shocked me in his individual workout. Just shot the ball phenomenally. I've always known he was good and been a fan of his, but he still really surprised me. Everyone knows he can handle it, penetrate and defend, but his shot was phenomenal.
https://www.instagram.com/p/BnMImxfAo71/?hl=en&taken-by=cbrickley603
Most Underrated: Enes Kanter. In an open run setting, it's tough for big men to shine. He didn't get enough love or attention, but he was literally at every run and shot a ridiculous field goal percentage and played super hard.
https://www.instagram.com/p/Bn8sSpsA2BX/?hl=en&taken-by=cbrickley603
Most Intense: Russell Westbrook. He has one speed, goes 100 percent all the time.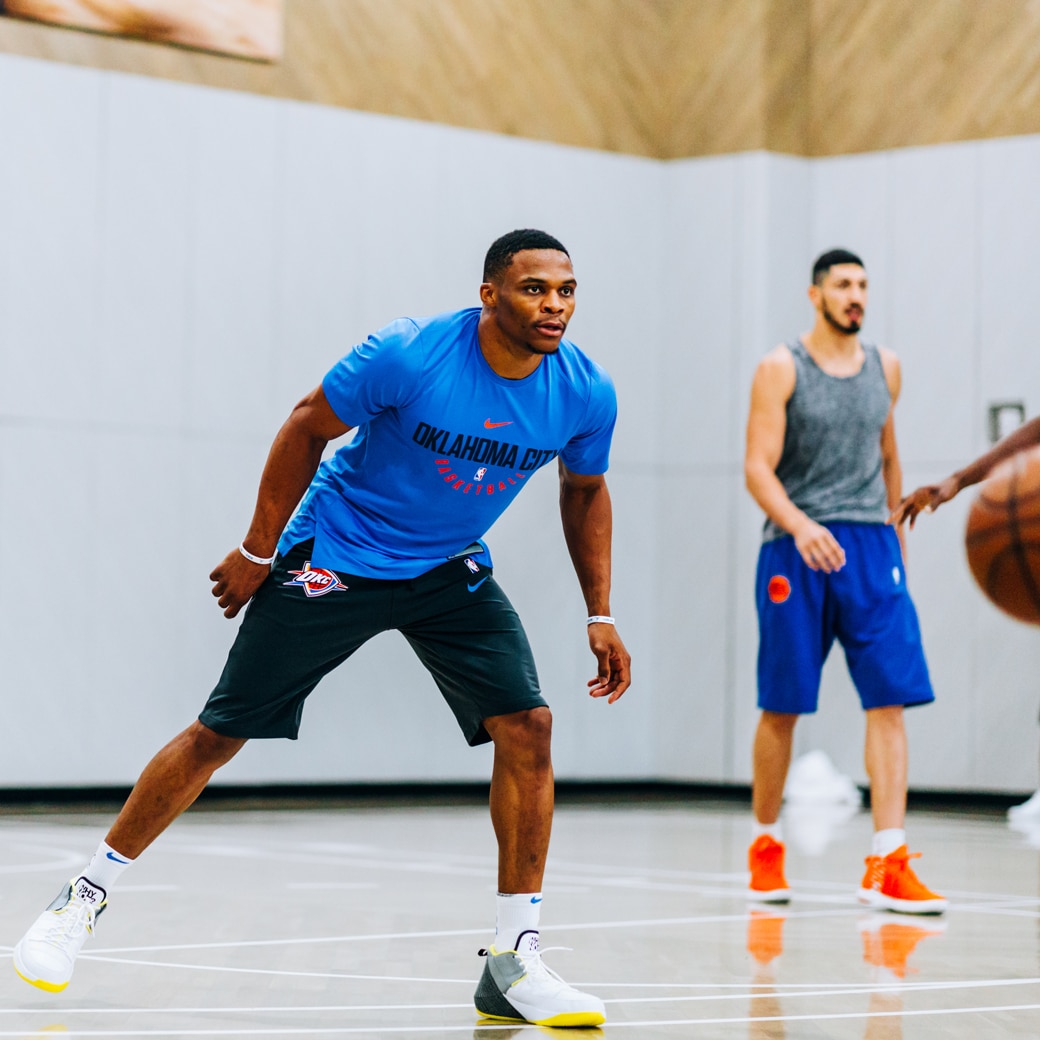 Most Viral Moment: Durag Lance Stephenson.
https://www.instagram.com/p/BmOv06wAcSn/?hl=en&taken-by=cbrickley603
Best Picture: Frank Ntilikina.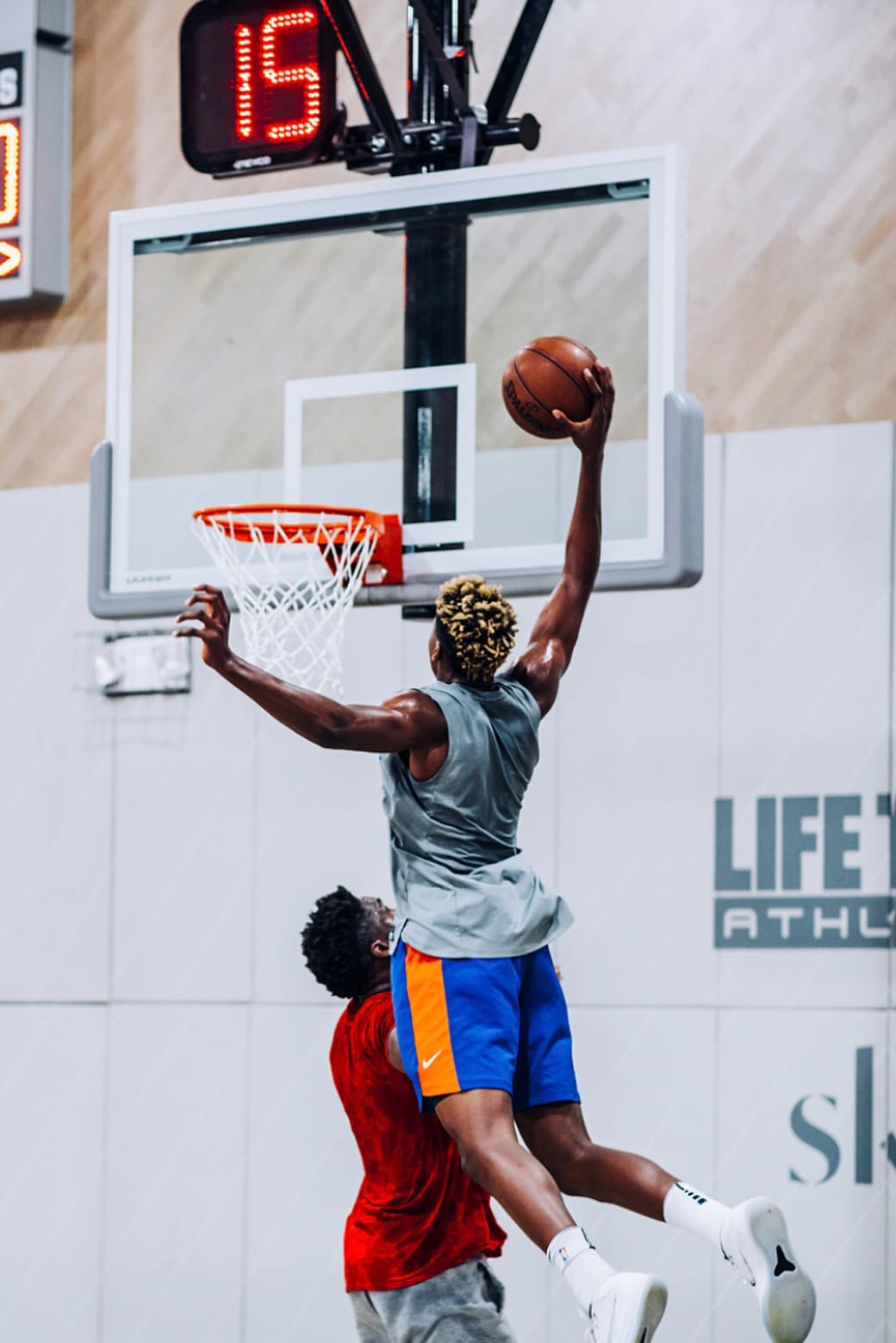 —
Follow Chris Brickley on Instagram @cbrickley603.
Photos by Jimmy Fontaine, Anthony B. Geathers and Michael Eng.