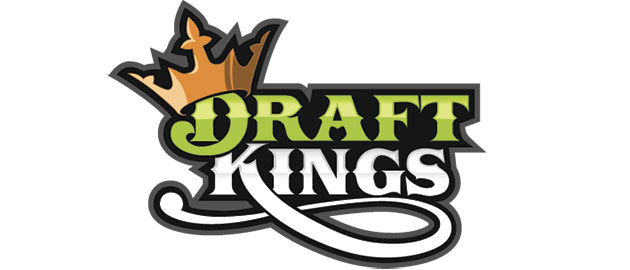 This column is powered by DraftKings, the leader in daily fantasy sports. Sign up for a chance to win $125,000 in prizes. Entry is only $3.
Accommodating injuries to your star players is never ideal, but there is always a way for a fantasy championship contender to resolve such issues. As the season winds down, there are always new players putting up productive box score lines, whether it be due to injury or league wide roster decisions and trades. The best fantasy owners are actively perusing the waiver wire or looking for the best value at all times, with the understanding that the season is a marathon and not a sprint.
For the Chicago Bulls, as long as Derrick Rose is out of the lineup (an estimated 4-6 weeks after successful surgery on Friday), Aaron Brooks will definitely have some traction in most fantasy leagues. He can put up some explosive numbers if need be, and even if the Bulls bring in an additional point guard, it would likely be for insurance purposes only. Players like Jimmy Butler and Tony Snell will also be expected to shoulder a greater scoring load at times. You can avoid Kirk Hinrich at this point, who is fantasy irrelevant even if he were to play an entire game at the point. If you are a contender and somebody trigger happy in your league dropped Rose, it's not a bad idea to pick him up if you have room to stash him. There's a lot of negative press around Rose's ability to return to form despite the Bulls' timetable, but removing the damaged portion of his meniscus could actually have Rose back during the championship round of most fantasy playoffs, performing at a high level.
In Boston, Jared Sullinger's absence has already led to a 20-point outburst from newly acquired Jonas Jerebko, but don't expect that to happen on a consistent basis. Kelly Olynyk is the most likely candidate to finish strong from here on out, as he is set to return himself from an injury. Tyler Zeller, who has had a breakout season of sorts so far, should also provide a slight uptick in production for fantasy owners.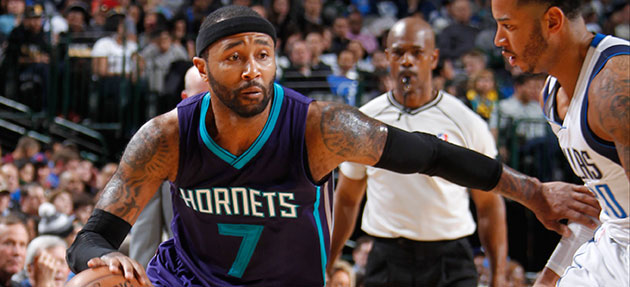 Kemba Walker is reportedly eyeing a mid-March return from meniscus surgery, but until then Mo Williams will have some very productive nights for the Charlotte Hornets as the starting point guard. There's a reason they brought him in. Even when Walker comes back, don't be surprised to see Williams see a lot of court time when the Hornets need scoring—which is a lot. Lance Stephenson's impossibly low value could get even lower as a result. Charlotte is currently tied for the 8th and final playoff spot in the East, so they aren't going to put Stephenson on the court more than they need to.
The Oklahoma City Thunder have found their center, in the form of Enes Kanter. Even with Steven Adams closing in on a return from injury, with the departure of Kendrick Perkins you can expect Coach Scott Brooks to give Kanter the heavy majority of the minutes. He has been a great fit from a chemistry perspective, and is a great source of scoring while the Thunder wait to get Kevin Durant back. You can definitely expect Kanter's monster numbers over the last four games to continue over the course of the season (nearly 16 points and 9 rebounds per game). He's not going to block shots for his fantasy owners, but that's a minor quip at this point in the season.
Chris Bosh is going to miss the rest of the season for Miami, and the Heat went out and signed Michael Beasley to a 10-day contract. It's hard to see him doing anything at all, which leaves players like Chris Andersen and Udonis Haslem with a much bigger role. The problem, is both of them are nearing the end of their careers and can only do so much from a fantasy perspective. If the Heat had signed Andray Blatche, he could have provided a major boost to their lineup assuming he played to last year's level, but management simply didn't go that route. Unless you are desperate, t's probably best to avoid all Heat big men not named Hassan Whiteside.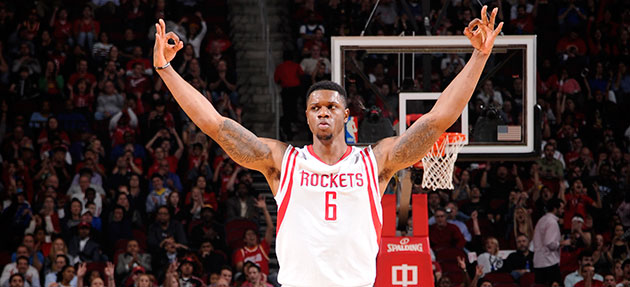 James Harden is carrying the Rockets through the regular season, but for them to make any noise in the playoffs, they will need Dwight Howard back in the lineup. He is likely to be re-evaluated in a week or so, but the Rockets aren't going to put him back on the court until they are sure he is ready to go. He is still probably going to be back around mid-March, but it's been a roller coaster for his owners this year. His drop-off in production is likely explained by the knee, so he could be much closer to elite when he gets back on the court. In the meantime, Terrence Jones is a great piece to own and Donatas Motiejunas will continue to have value in deeper leagues. Even when Dwight returns, Jones has finally reestablished himself as the player he was projected to be, averaging over 3 blocks per game over the past 4.
Pacers fans are holding out hope that Paul George can get back in the lineup this month and push the team into one of the final playoff spots in the Eastern Conference. There's a lot of debate as to whether or not he should return at all, even if he is 100 percent cleared by doctors. For some, being 100 percent cleared means the injury is healed and that George should play if he can get into game shape. The Pacers sit only a game back of the final spot in the East, so it's not out of the question. Additionally, PG-13 continues to act as though he wants to play, but fantasy owners shouldn't expect last year's version even if he is able to get into game action. Averaging in the mid- to high-teens in scoring would nevertheless be a good boost for any fantasy contender.
Dan Hanna is SLAM's weekly fantasy basketball columnist and a life-long Bulls fan. Follow him on Twitter @i_am_danhan. For advice on your fantasy team, post questions in the comments section.
Images via Getty