Three-time champion and four-time MVP LeBron James will grace the cover of NBA 2K19's 20th Anniversary Edition:
'03 to infinity‼️ Bron covers #NBA2K19 🐐 (via @NBA2K) pic.twitter.com/WvHE5lIwpp

— SLAM Magazine (@SLAMonline) June 5, 2018
The iconic cover shows James surrounded by words and phrases he personally chose: "Strive for Greatness," "Driven," "Equality," "Man in the Arena," etc.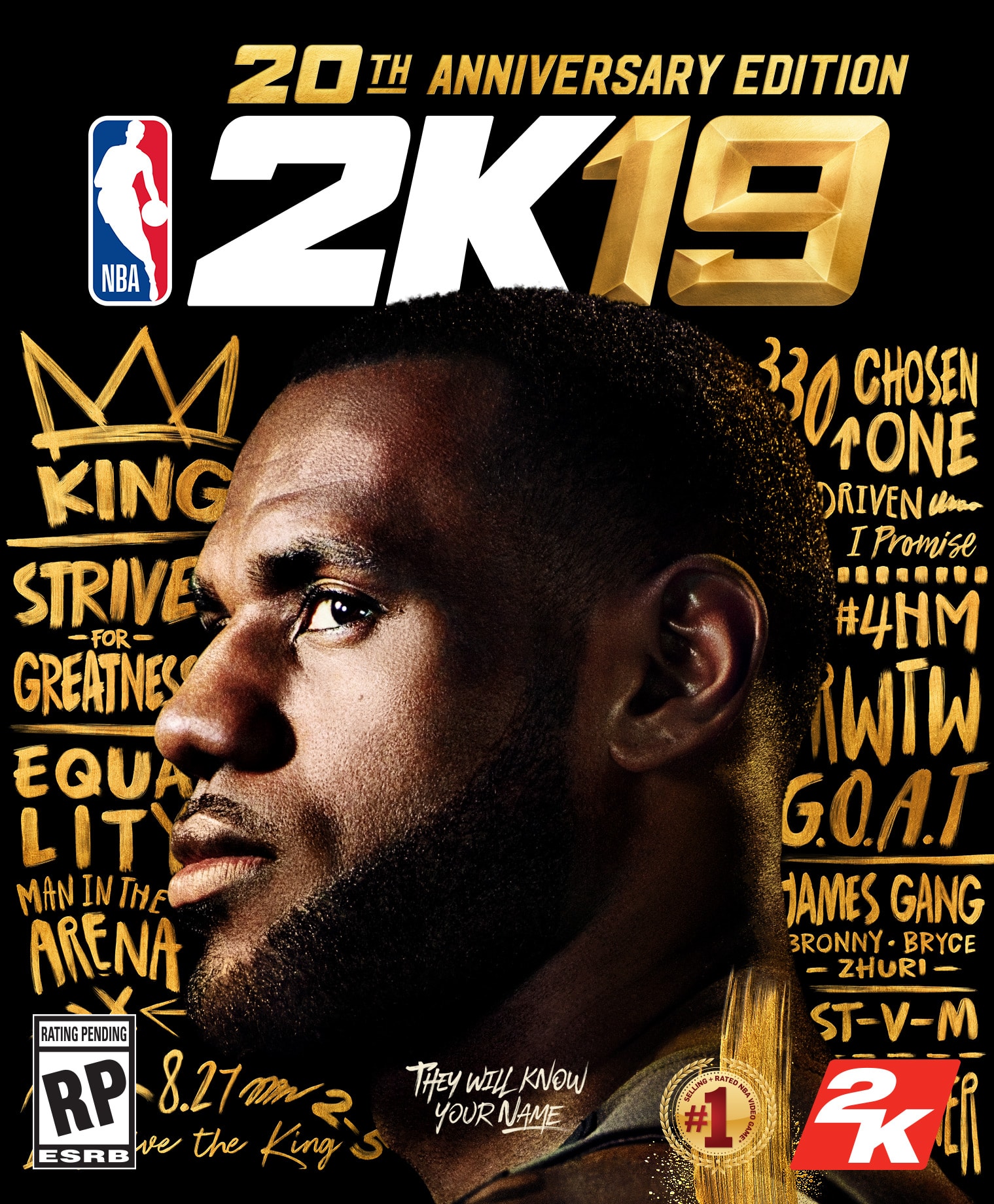 "It's humbling to be on the 20th anniversary cover of a game I've played and loved since I was a little kid," LeBron said, via the official press release. "We were able to do something really unique for the cover that represents everything that drives me and inspires me – from my family to where I come from and words I live by. I'm honored my journey can be part of this special time in 2K history and I'm excited for fans to see it."
This is the second time Bron has appeared on the cover of NBA 2K. The game will be available September 7, 2018.
RELATED
LeBron James: Odds 'Stacked Against Me Since I Was 5-6 Years Old'