LeBron James pulled up to Game 1 of the NBA Finals in an outfit that apparently cost more than $46,000.
Aaron Dodson of The Undefeated did some research on James' full fit, accessories included, and came to a final price of $46,964.95.
Rocking a tailored Thom Browne suit & tie ($2,590) with backstrap shorts ($940) and holding an alligator bag ($41,000!), The King looked ready to take care of business: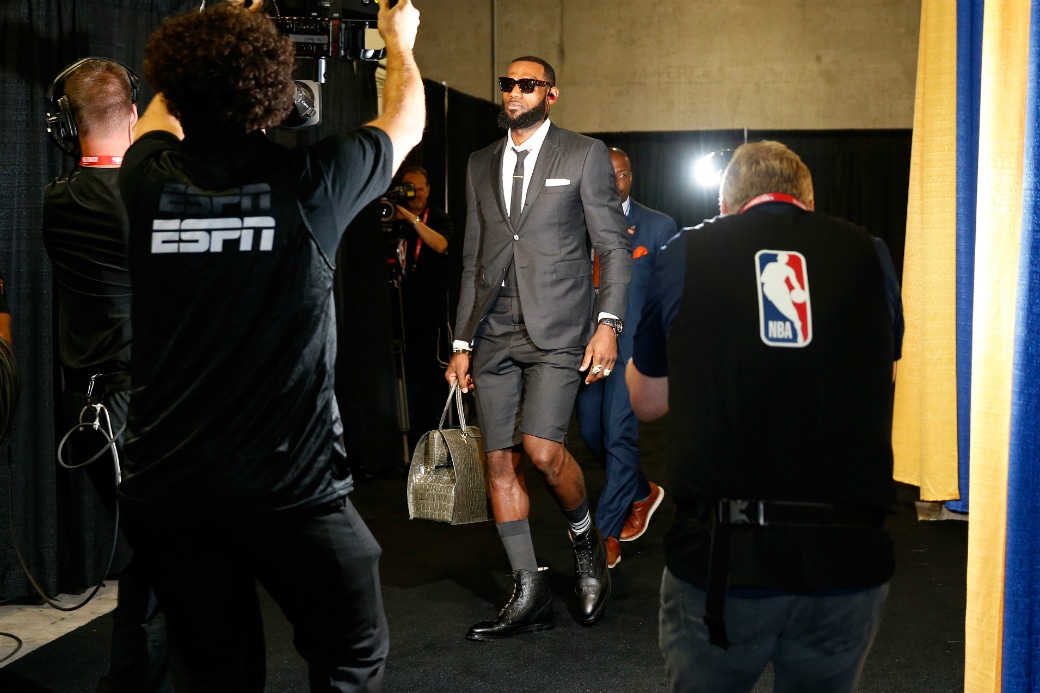 Other components included wingtip boots ($1,290), Jacques Marie Mage Molino sunglasses ($525), and powerless beats headphones ($199.95).
Bron went on to drop 51 points, 8 rebounds, and 8 assists in a tough 124-114 OT loss to the Warriors.
Can't wait to see the pregame fit for Game 2 on Sunday.
RELATED
Tyronn Lue: Blocking Foul on LeBron James 'Ain't Right'