Robert Covington Teams Up with Kids Foot Locker, Boys and Girls Club of America in Philly
Robert Covington spent yesterday with a group of 100 kids in Philadelphia. He teamed up with Kids Foot Locker and Boys and Girls Club of America to talk to the kids about "GOING BIG," in both the classroom and in athletics. Covington, in his fifth NBA season, officially kicked off the seventh Kids Foot Locker Fitness Challenge.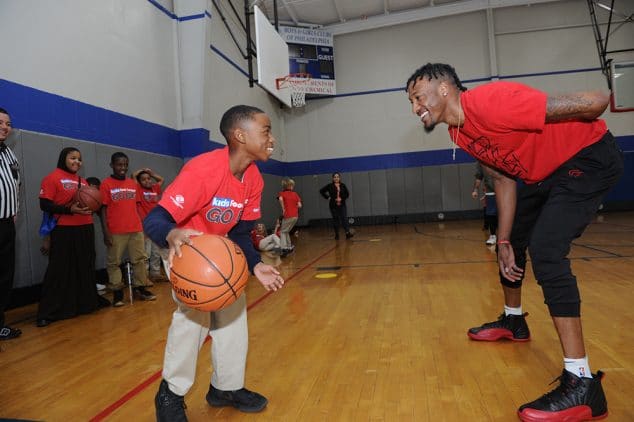 The six-week program pits 10 local Boys and Girls Clubs against each other in a competition that encourages staying active and healthy. Each Club will be scored by the increase in their participants and by the active minutes they each log. The winner of the Challenge will get a $10,000 grand prize from Kids Foot Locker Foundation.
Photos courtesy of Foot Locker