One hand full of thick honey blonde curls pulled up on the right, check. The left side, check. DiDi Richards takes her edge brush going back to the side she started with, laying her baby hairs as if it's part of a religious practice to the game of basketball—I mean, it sort of is or else she's sitting on the bench thinking, Oh God, I did my puffs in the wrong order today.
Just like Richards' perfectly crafted, meticulous signature style, her game isn't that much different. As one of the nation's top on-ball defenders suiting up for the Baylor Bears, DiDi dominated during her collegiate career and helped lead her squad to the Elite Eight last season. While things didn't pan out the way they would have wanted to against UConn, it became clear, just from watching her compete and give it her all, that she truly is one of one.
Her mother, Ungeanetta, knows that better than anyone: "I think that her style is explosive because she's so fun to watch," she shares with WSLAM. "It's like when she's on the court, something is gonna happen. And not only that she's a girly girl—she's pretty out there but she's not playing like a girly girl. She plays rough and I love that about her. I remember this one time when she was playing, she had her glasses and she was sitting up there and everybody wanted to guard her on the other team. They had no idea. She doesn't look the part, but when she gets on that court…Beware, she's explosive."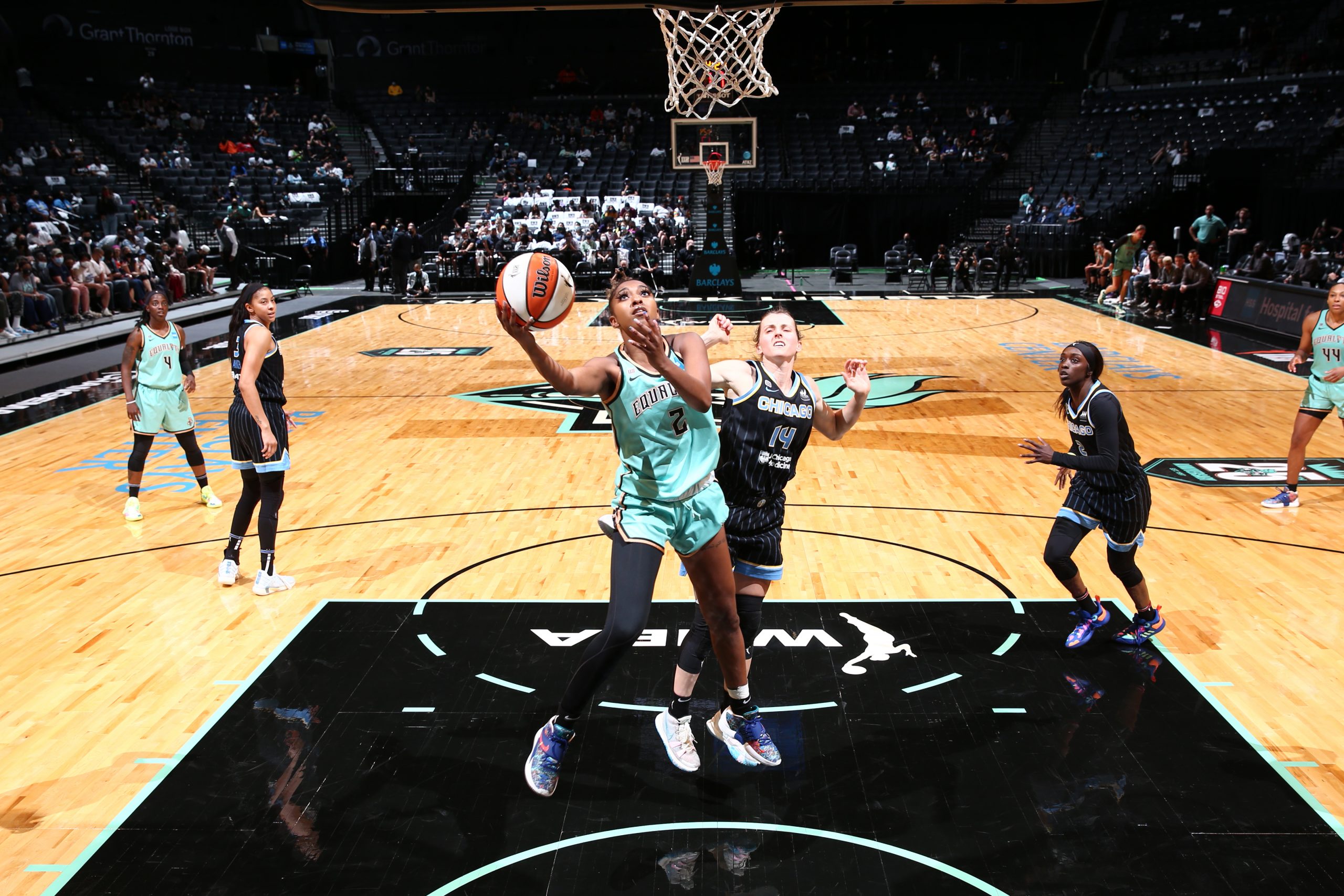 While the Liberty's second-round pick has her mother to thank for her dope style on and off the court—which includes pre-game tunnel looks like black ripped mom jeans and a baby blue Louis Vuitton saddle bag paired with Hyper Royal Jordan 1s—her pops, Damian Sr, played a major role in pushing her to play sports. DiDi tried her luck at gymnastics and karate before ultimately deciding to play basketball in middle school.
"My first memory…" Richards pauses, thinking back. "When I first picked it up, my dad was pushing me to play sports because I was a late bloomer. I didn't play sports until, like, the sixth grade. My first game was in the Cipher League, which is a YMCA kind of deal, and I could only play defense. I know that's shocking—it's not shocking," Richards says, almost as if she has a lightbulb moment remembering who she is. "But I was so good at defense and I would get all these steals and just throw it up at the backboard whenever I would go on the other end."
And yet, Damian Sr made sure that both of his children mastered the fundamentals of the game rather than rely solely on their athleticism.
"In high school I got away with just being more athletic, being able to outjump everybody, outrun everybody, but when I got to college, my coach tried to put me in the guard position and I couldn't play it," Damian Sr shares. "It kind of shortened my career because I couldn't dribble, so I said, Alright, Didi and DJ are not going to have this problem. We're going to dribble, dribble, dribble. That's how DiDi became a 6-2 point guard, because I just made sure she was going to know how to dribble. I used all of the things that stopped me, because I wasn't going to let it stop them."
Battling through adversity and ignoring the naysayers is something that both of her parents have instilled in her, and her brother, from an early age.
"People are always going to talk whether you're doing good or bad," Richards says. "I think that was my biggest hurdle to get through, but to just understand that it's just life, and that's something you're gonna have to get through for the rest of your life. Thanks to my mom and my dad for that because they were constantly like, Forget it, and I just finally started understanding that."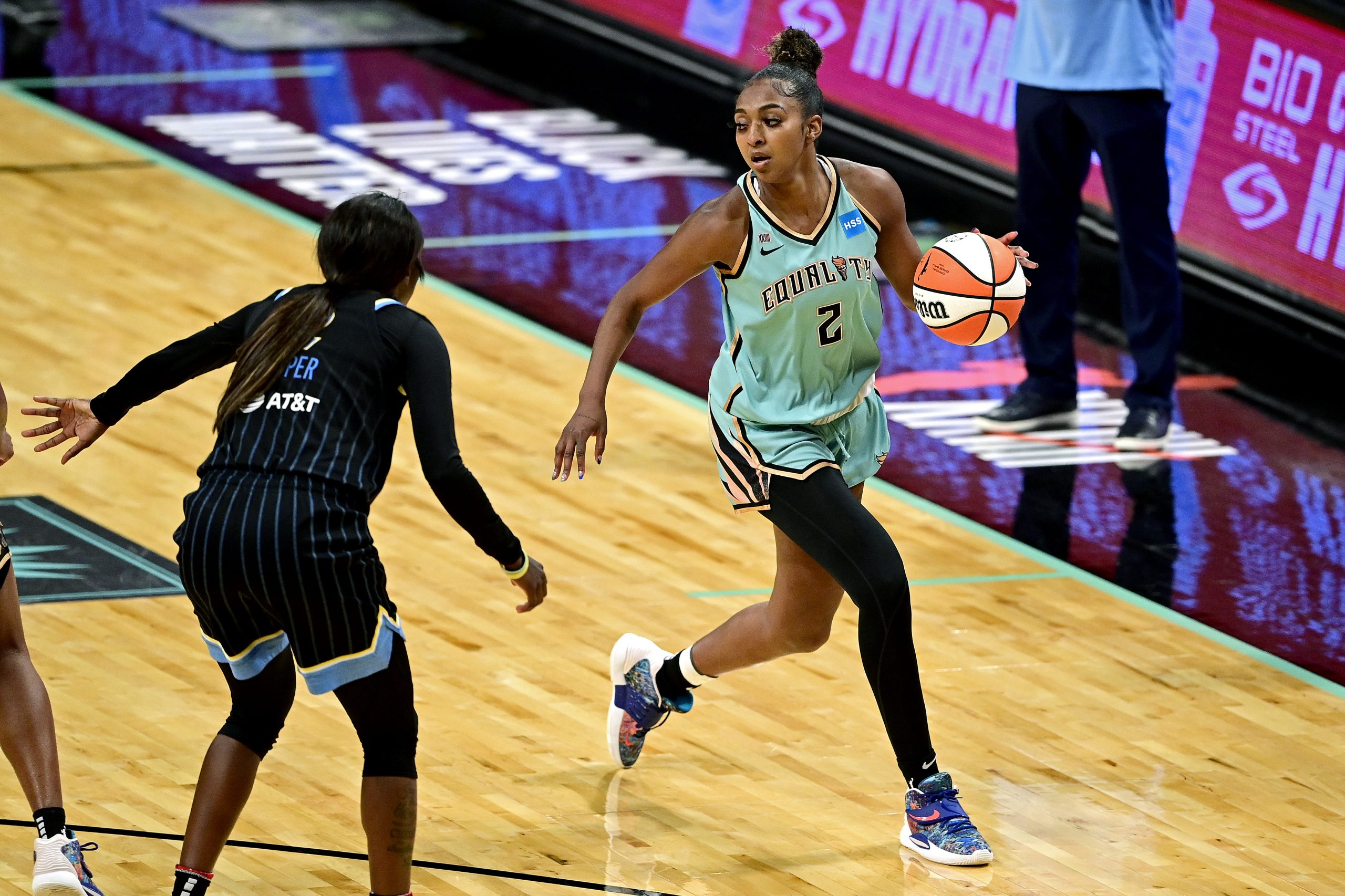 On October 24, 2020, DiDi's life would take a turn no one saw coming. The Cypress, TX, native collided with teammate Moon Ursin during a practice. Richards passed out from the horrific impact, and when she woke up, she learned that she was temporarily paralyzed. Not only would her physical strength be put to the ultimate test during this time, but her mental toughness, too.
"I was still very scared the whole time and I don't know," Didi reflects. "I was putting on this front that I'm gonna walk, I know I'm gonna walk, but in the back of your head, you really can't feel your legs, you can't get up on your own, you're really on a walker."
Following the incident, Richards began the exhaustive battle of physical therapy, which caused her to question if she would be able to perform simple tasks like pushing the pedals on a stationary bike.
"Three weeks in was when I started to get the feeling [back in her legs] a little bit," Richards recalls. "I was like, Oh, maybe this really can happen. It took me starting to walk again and finally getting rid of the walker…I think that's when my mind was kind of like, We can do this again. So when I started playing basketball again I definitely shocked myself. I was like, Oh my God, I'm really in this game again."
Thirty-eight days later, Richards was back on the court for her first win with the Bears since her injury. Her perseverance and resilience never wavered. It's a part of who she is, who her family is.
"Our family has been through so much to where my faith is just so strong," Ungeanetta reflects. "I believed that she was gonna make it out of it and I wasn't accepting that she was not going to be able to walk again. I was blocking any negativity out, you know, speaking positive things and always trying to stay strong around her, because you know your emotions can also transfer into somebody else. I didn't want her to have that doubt in her mind, so I basically tried to keep everyone around her and us positive and not think of her not being able to walk again."
And while New York might seem like worlds away from H-town and her family, including her younger brother Damian and her Schnoodle pup, who earned the name Tuxedo for his black fur and white chest (and who also gives Richards a run for her money in the style category), she feels like she's exactly where she is supposed to be.
"I think I got drafted to the perfect team, the perfect coaches, the perfect players," Richards says. "It's definitely an adjustment still in progress right now, but I'm loving it so far. I have such understanding teammates, and I say that all the time whenever I get on these interviews or whatever it is, I just think this is the perfect spot for me and God just put me in the perfect spot. I'm just really happy about it. I didn't want anything else but this.
---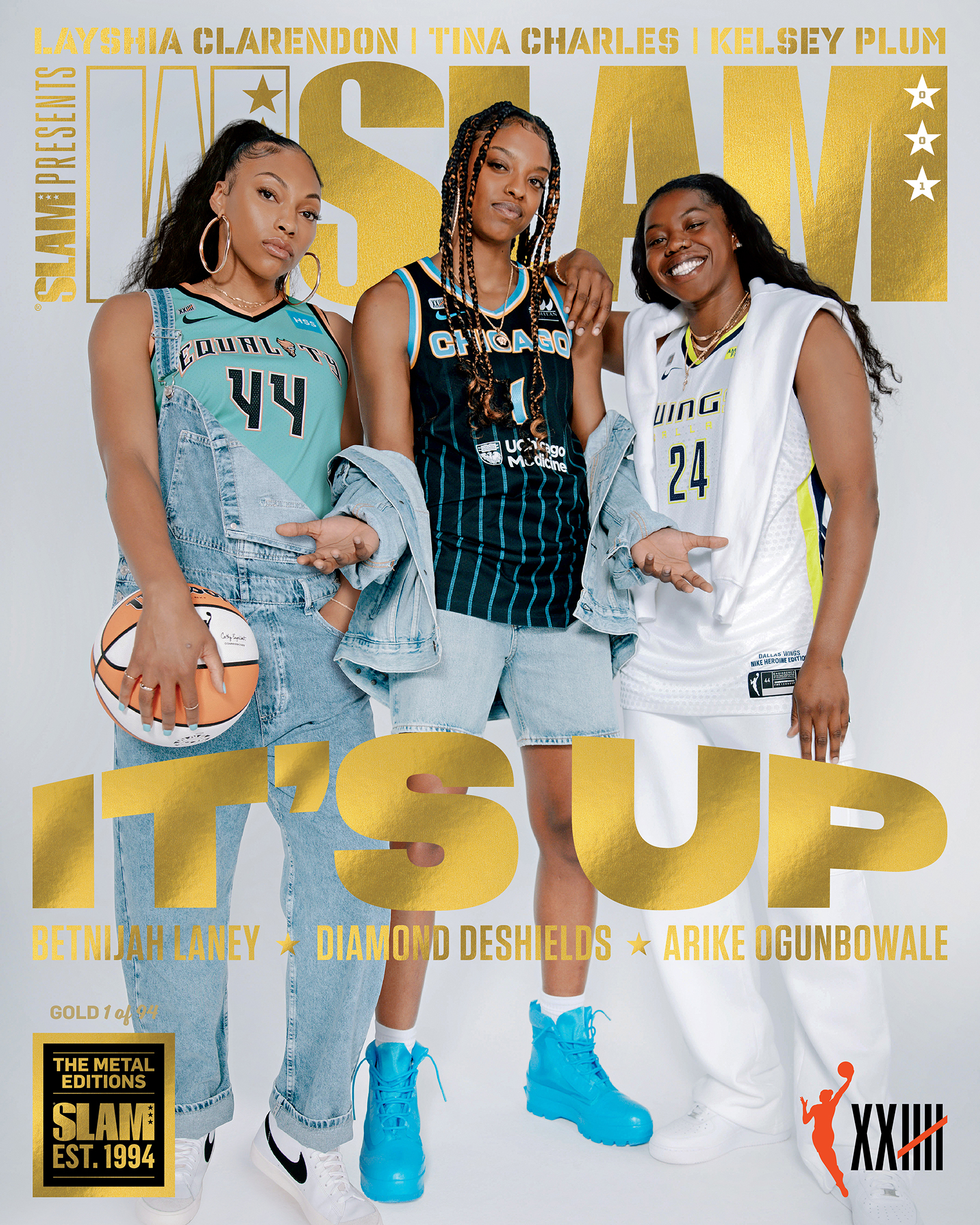 Photos via Getty Images.