Led by Guest Editor Carmelo Anthony, SLAM's new magazine (below) focuses on social justice and activism as seen through the lens of basketball. 100 percent of proceeds will be donated to the Social Change Fund. Grab your copy here.
—
A smudge of cake frosting on Pamela McGee's chin was a fitting symbol for what she termed "the best birthday present ever." An epic prank in 2018 pulled off by her son, two-time NBA champion JaVale McGee, brought Pamela to Los Angeles where she was treated to all-expenses-paid luxury at the Ritz Carlton and a USC (her alma mater) vs. University of Nevada (his) men's basketball game—each sporting a jersey for the respective program that catapulted them into national prominence.
The pair arrived at JaVale's home under the ruse that he needed to retrieve something. There, Pamela was greeted by family members and friends shouting, "Surprise!" and "Happy Birthday!" The spectacle—from fictitious sweepstake to lure Pamela to L.A. to trick candles sparkling above lavish frosting—had been orchestrated by JaVale.
"My mother hasn't had the most perfect life," the 32-year-old JaVale says. "She's always had to fight, always had to be the breadwinner, and always had to do it by herself. I don't think she's ever had anybody do something for her like this."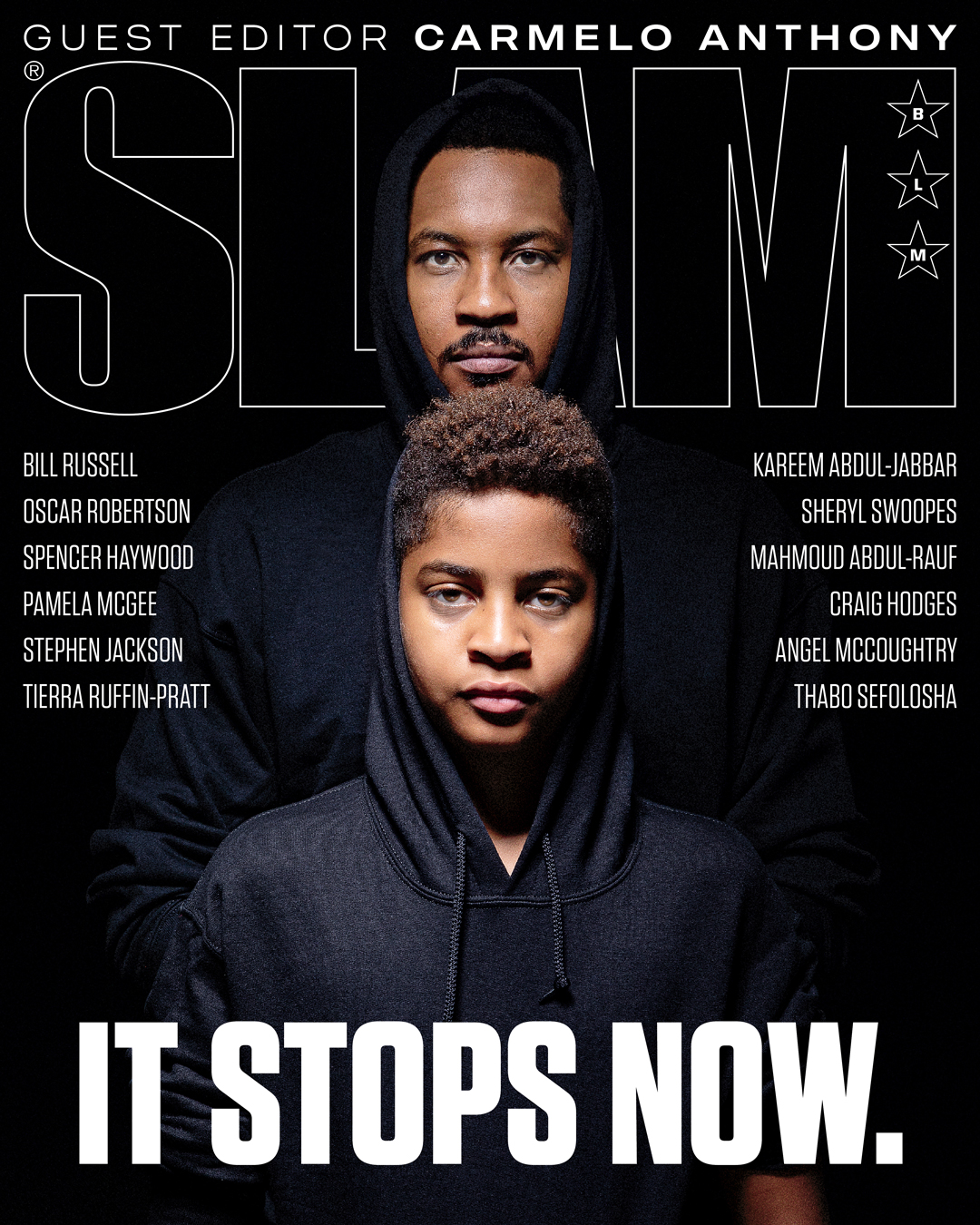 The party for Pamela was a culminating moment of what she'd accomplished and passed to her heirs: JaVale, a Los Angeles Lakers center, and 25-year-old daughter Imani McGee-Stafford, a four-year pro in the WNBA signed with the Dallas Wings.
"They're carrying on my legacy," Pamela says.
Her résumé boasts back-to-back NCAA championships at USC, the first-ever Olympic Gold medal for Team USA women's basketball in 1984 and an induction into the Women's Basketball Hall of Fame in 2012. But JaVale and Imani are her biggest accomplishments.
"When I first started playing basketball, I wasn't really playing basketball for the love of the game," she recalls. "I basically just played basketball because I didn't see any other way that my mother would be able to afford a college education [for me]."
Education was always part of her legacy. "[JaVale and Imani] were given college scholarships which, for African Americans coming from Flint, MI, was unheard of," she says. "They both not only were blessed to get college scholarships; they ultimately could create a career from this game we call basketball."
By age 14, JaVale knew he wanted to play in the NBA. Imani, however, began playing her freshman year of high school on the varsity team and, in her words, was "terrible." While JaVale used college as a springboard to the pros, the prospect of playing in the WNBA didn't seem real for Imani until her junior season at the University of Texas, where she'd planned on pursuing a Master's in accounting.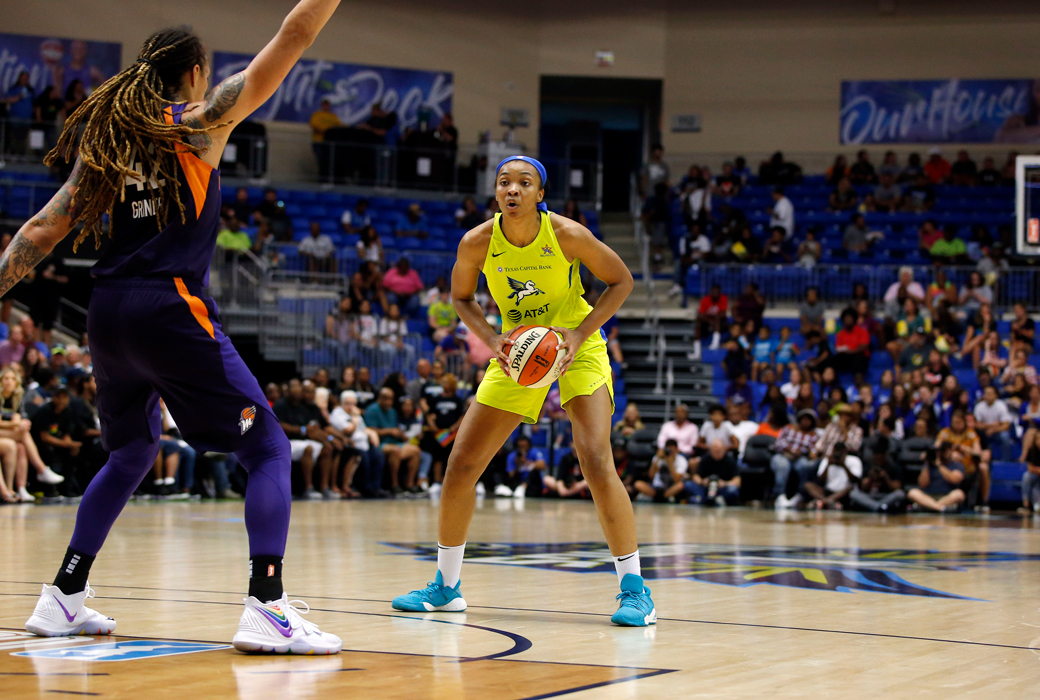 "Basketball for me started out as a means to an end," Imani says. "I wanted to go to college and that was the only way I was gonna pay for it. I didn't even think I was gonna be good enough to play in the [WNBA]."
Prior to the start of the 2020 WNBA season, Imani announced her decision to miss two years of basketball to attend law school.
Unlike Imani, Pamela had no league to enter after college. She and her contemporaries sought opportunities abroad. Pamela played for teams in Brazil, Spain and Italy. Four years after she won Gold at the '84 Olympics, Pamela's path became more complicated when she gave birth to JaVale. Ever determined, Pamela—with degrees in economics and communications from USC—navigated single motherhood alone, on foreign soil.
"I was traveling with a 9-month-old in Italy," she remembers. "At that time, Italy didn't even have baby food. I had to make my own baby food.
"I really don't know [how I did it]," she adds. "I just knew this was my career, I had this life to take care of, and as a mother you do whatever you have to do because you want to make sure their journey is better than your journey."
Pamela's journey was financially fraught without child support from JaVale's father, which she never pursued in court. "Forcing him to go to court for child support, if he wouldn't have paid, they would have put him in jail," she explains. "I would have my son's father in jail."
She picked her battles, but the decision to get out of Flint was non-negotiable. Census data from a 1974 study, when Pamela was coming of age, revealed 61.8 percent of Black women heads of household in Michigan lived below the poverty line in 1970. A 1987 study found that women heads of household in Flint brought in $15,000 less per year than the established "intermediate" standard of living at the time.
At 35, and after more than a decade of playing abroad, Pamela found her way on to WNBA courts, joining the Sacramento Monarchs as the second overall pick of the league's inaugural college draft in 1997 and then playing with the Los Angeles Sparks in 1998. Until the WNBA's inception, she was "consistently playing basketball, overseas, and by herself," JaVale says. "With no support, no husband—she was so resilient. I always admired that about my mother."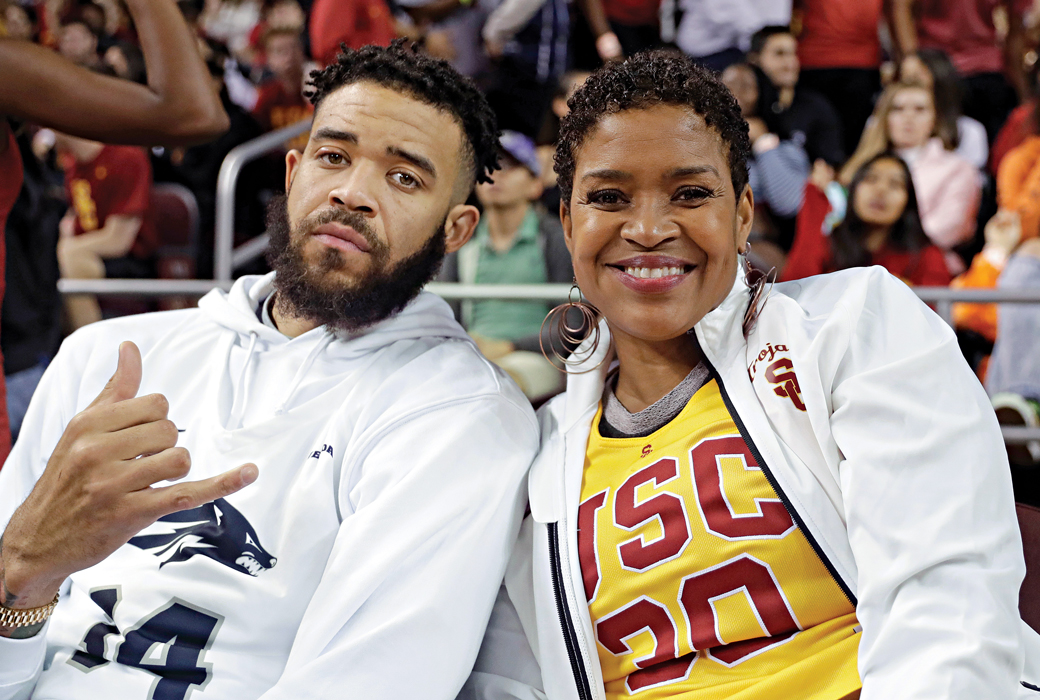 JaVale also takes pride in his rise out of Flint. "It wasn't easy," he says, crediting Pamela for ensuring he was the hardest worker on the team. To compensate for a bad practice, she once made him run at 6 a.m. in the snow, wearing Timberland boots. "My mother kept it real with me from a young age and I feel that was necessary, especially being a Black [son]," he says. "She knew the Black man that I was going to grow up into."
JaVale admits he initially didn't understand Imani's decision to trade in the courts of the WNBA for law school classrooms, but now offers his full support. After all, education—as much as basketball—is the legacy passed onto both children from their mother.
"We definitely [came at basketball] from two completely opposite sides," Imani says.
Yet each McGee's journey is powered by lessons from the matriarch: self-determination to follow their deepest passions and resilience to see them through.
—
Tamryn Spruill is a contributor to SLAM. Follow her on Twitter @tamrynspruill.
100 percent of proceeds from SLAM's new issue will be donated to the Social Change Fund. Grab your copy here.
Photos via Getty.