It's no secret that Floyd Mayweather is a big fan of basketball and the NBA, and he's sat courtside at several Celtics (and before that, Kings) games to support his friend Isaiah Thomas.
After meeting with Magic Johnson on Thursday, the championship boxer says he has his sights set on owning an NBA team.
Mayweather posted a photo on Instagram with this caption:
"Just had a great meeting with @magicjohnson. It's about time for me to buy an NBA team, if you're ready to sell your NBA team, please get in touch with me."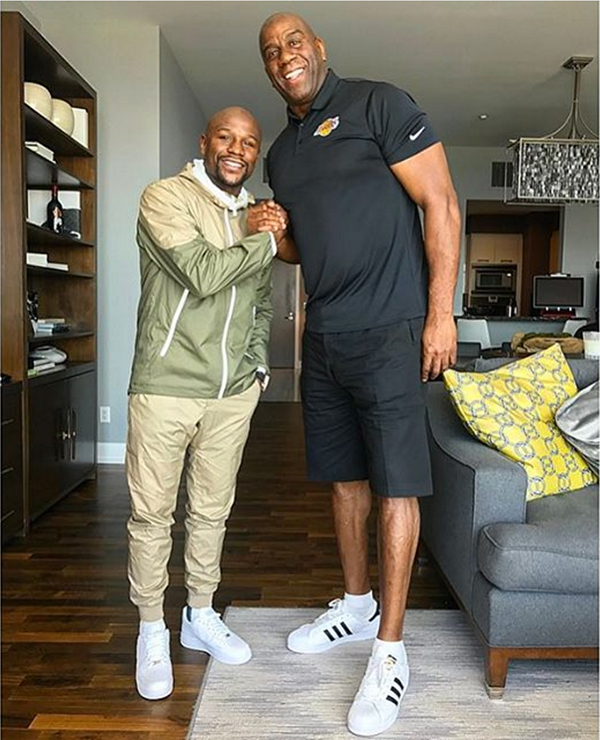 Mayweather would likely face very steep competition and a price tag in the billions to buy and NBA team. And as it stands right now, no franchise is on the market.
That said, it's interesting to imagine what a Mayweather-owned NBA franchise would look like. The Seattle Money Team, anyone?
https://youtu.be/FgbzoiJwieA
RELATED:
Floyd Mayweather Shows Off Stacks of Money He Won Betting on Isaiah Thomas