Hours after taking his SATs, Hamidou Diallo makes the 150-mile trip south to his hometown in Queens, NY from Putnam, CT, for the weekend. It affords him the opportunity to clear his head and spend some quality time with family and friends before his final season of prep ball kicks off in about a week.
As he sits in his father's silver Nissan sedan parked on the 99th Street side of the mega 20-building, 4,605-apartment complex known as LeFrak City—which is home to a diverse population of 14,000—he stares out the windshield toward the families entering and exiting the buildings he grew up in.
"There's a lot of paths you can choose coming from here," says Diallo. "It's either you're going to focus on being the best version of you or you're just going to feed into the streets and let the streets suck you in. Basketball just helped me stay in the right lane and stay positive."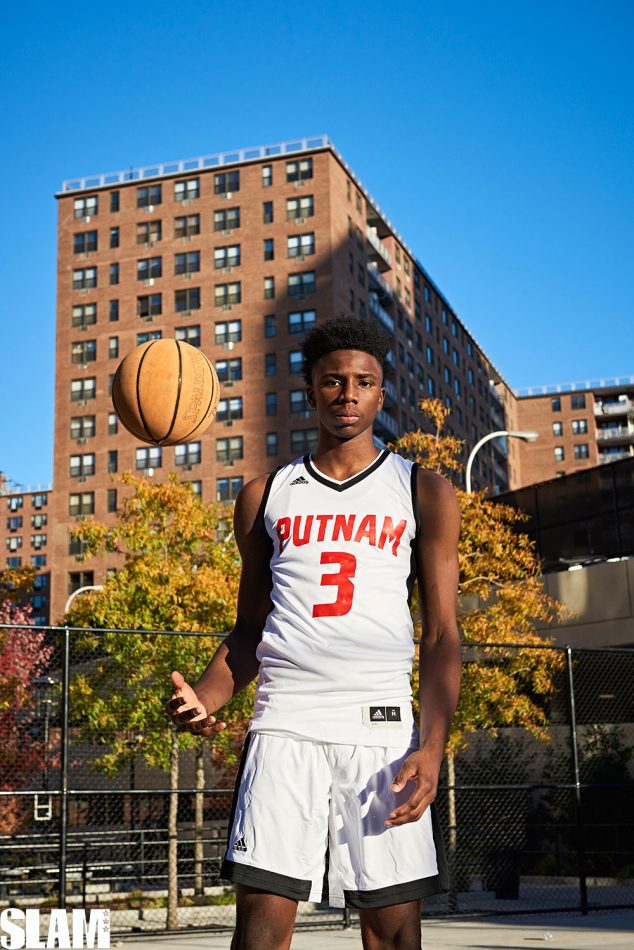 From this very same inner city housing complex came legendary NYC guards and former NBA standouts Kenny Anderson and Kenny Smith. Today, expectations around the neighborhood—and nationally—are that Diallo could very well be on his way to following in their footsteps. It's a path that two years ago seemed impossible.
The 6-6 shooting guard began his high school career at John Bowne HS, a local public school that plays Class-A ball (the AA division, meanwhile, features the highest level of competition in NYC). He came off the bench as a freshman. By sophomore year, he'd earned a spot in the starting lineup and even became the team's leading scorer—although he was still far from receiving any national recognition.
But that following summer of 2014 changed everything. He landed his first scholarship offer—a modest one from Fairfield University—while attending team camp. And he decided that attending school in Connecticut would indeed be a good idea, although he wasn't thinking college. He left the city and transferred up north to Putnam Science Academy, reclassifying to the Class of 2017 in the process.
"Best decision I ever made," says Diallo. "Just getting away from all distractions down here. To get away from all of it and just focus on working on my game and things I know are going to make me a better person on and off the court."
An unranked kid who at one point came off the bench for a Class-A school all of a sudden began popping up in the national rankings by the summer of 2015. Highly touted for his freakish athleticism—he's arguably the most explosive player in the 2017 class—and scoring prowess, Diallo put his name in the top-10 national conversation this summer after leading the New York RENS with 19.1 points per game on the prestigious Nike EYBL (Elite Youth Basketball League) circuit.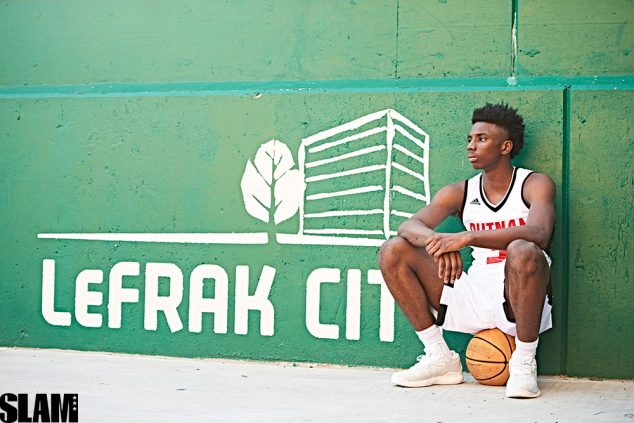 But his meteoric rise isn't even the most intriguing part of his story. He finished all of his high school requirements last spring (he's currently doing a post-grad year) and will turn 19 next July—thus making him eligible for the 2017 NBA Draft. It's the same scenario that allowed Milwaukee Bucks rookie Thon Maker to bypass college and declare for the '16 Draft, where he was picked at No. 10 overall.
"I've been getting phone calls with people trying to tell me, 'Make this choice. You always wanted to have a chance to go to the NBA,'" says Diallo, who as of early November has narrowed his college choice down to six schools: Arizona, Indiana, Kansas, UConn, Kentucky and Syracuse. "And then I got people telling me, 'No, go to college and do that.'
"I definitely want to go to college. That's my goal—it's been since I was young. I don't think I should skip a step but then again it'll depend on what's the right thing for me at the moment. So I'm just seeing how the process goes. I don't want to rule anything out quite yet. I'm just happy to be in the position I am today. Hopefully one day soon I get to support my family from it."
—
Franklyn Calle is an Assistant Editor at SLAM. Follow him on Twitter @FrankieC7.
Portraits by Chris Razyok