She doesn't just have 200 pairs of sneakers total—although that wouldn't be a bad haul. Nah, she has 200 pairs of Kobes. In her 10 years in the WNBA, Chicago Sky legend Cappie Pondexter has racked up a massive stash of Bryant's kicks. Shoot, she's barely worn anything else.
"I respect Kobe," Pondexter says. "He's the closet thing to MJ to me, in terms of their mentality."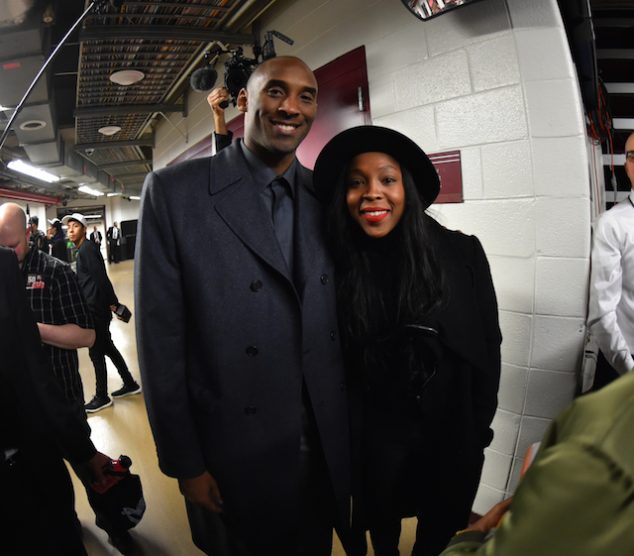 Pondexter's WNBA career has included stops in Phoenix, New York and her hometown of Chicago, and the 5-9 gunner was honored this year—in the WNBA's 20th season—as one of the 20 greatest players to ever play in the W.
Not only is Cappie a killer on the court, she's also a walking encyclopedia of sneaker knowledge. Her love goes back to eighth grade, when her mother scooped her a pair of the Air Jordan V in the "Charlotte" colorway.
"When I tell you I was so hype—I rocked them the moment I got them. I went outside in them."
Being from Chicago, all of Pondexter's youth was spent chasing Jordans. The AJ I and Concord XIs are her favorites. "We grew up on MJ," says the '07 WNBA Finals MVP.
Off the court, Pondexter says she's much more relaxed and her sneaker style now reflects that.
"When you grow up, you wanna have the coolest sneakers, especially when you get out on the court," she says. "As you get older, you just wanna collect the best. I'm not so much into the sneakers that you wear on-court, but the off-court ones."
These days that includes Nike Roshes and the Riccardo Tisci x Nike collabs, and she's still trying to track down a pair of the Nike Air Trainer SC High "Atlanta Olympics." Because the search itself is half the art of sneaker collecting, right?
"I still hunt every now and then," says CP. "I'm on the hunt for those right now, for real."
Given that only her appetite for getting buckets matches her hunger for hot sneakers, Pondexter will likely be rocking those Trainers by the time you read this.
—
Photos via Getty Images