We took a "DMP Bulls" Air Jordan I to the streets of New York City to get some hot sneaker takes from a few locals. 
GRAB YOUR COPY OF SLAM PRESENTS JORDANS VOL. 4!
—
TRelly, Rich & Mo
Mo: Is it the best sneaker ever? So far, it's holding the chip. It's up on the pedestal right now. That's a fact.
Mo: Good luck finding a Jordan I after release—good luck finding one.
TRelly: Especially size 8. It's the most versatile sneaker: you could skate with it, bike, I mean Nigel [Sylvester] just dropped a sneaker, the Jordan I.
Mo: Forget about it, any size from 8-10, it's over for you.
TRelly: Best colorway? Damn, that's a hard question. It's between the "Frags," "Shatters," and what else?
Rich: Hmm, I'd say the "Chicago," talking about a I, the "Chicago." "Shattered," "Fragment." Don't forget about the "Court Purples" and the "Pine Greens" that just came out. Those will be an item in a couple years.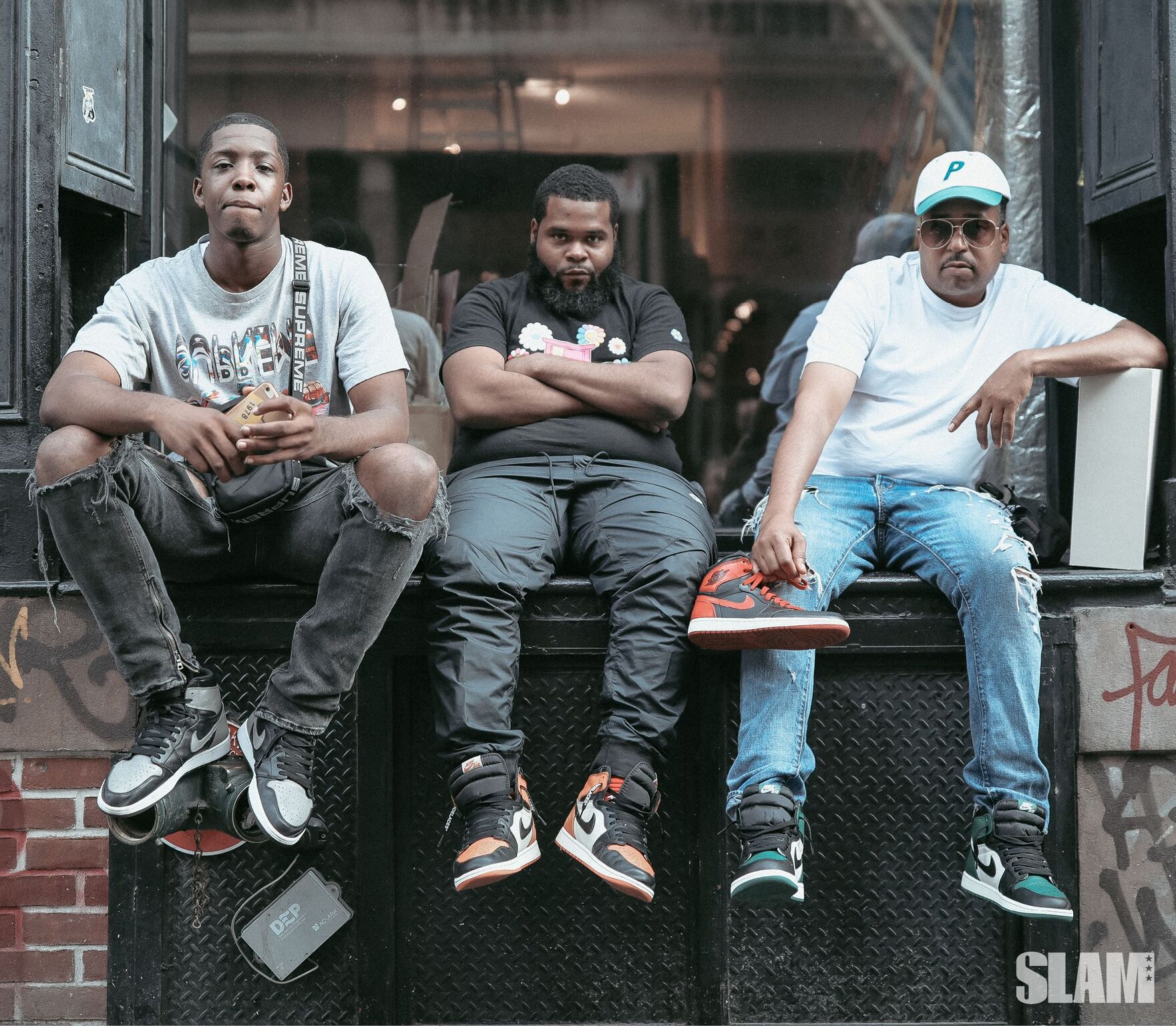 Tony & Jamal
Jamal: Hmm, I don't know about it being the perfect sneaker. It depends on what you mean by "perfect sneaker." I'm not gonna lie, these are the best sneakers, in my opinion, to play ball in, because they're mad comfy.
Tony: I'm not gonna lie, these are cozy even if they get a little worn, flat and shit, because you can wear these every day, like a beater pair. The best colorway is the "Top 3s" because they give you a variety.
Jamal: But I fuck with those "Court Purples." Those "Court Purples" are sneaky—those are a sneaky colorway.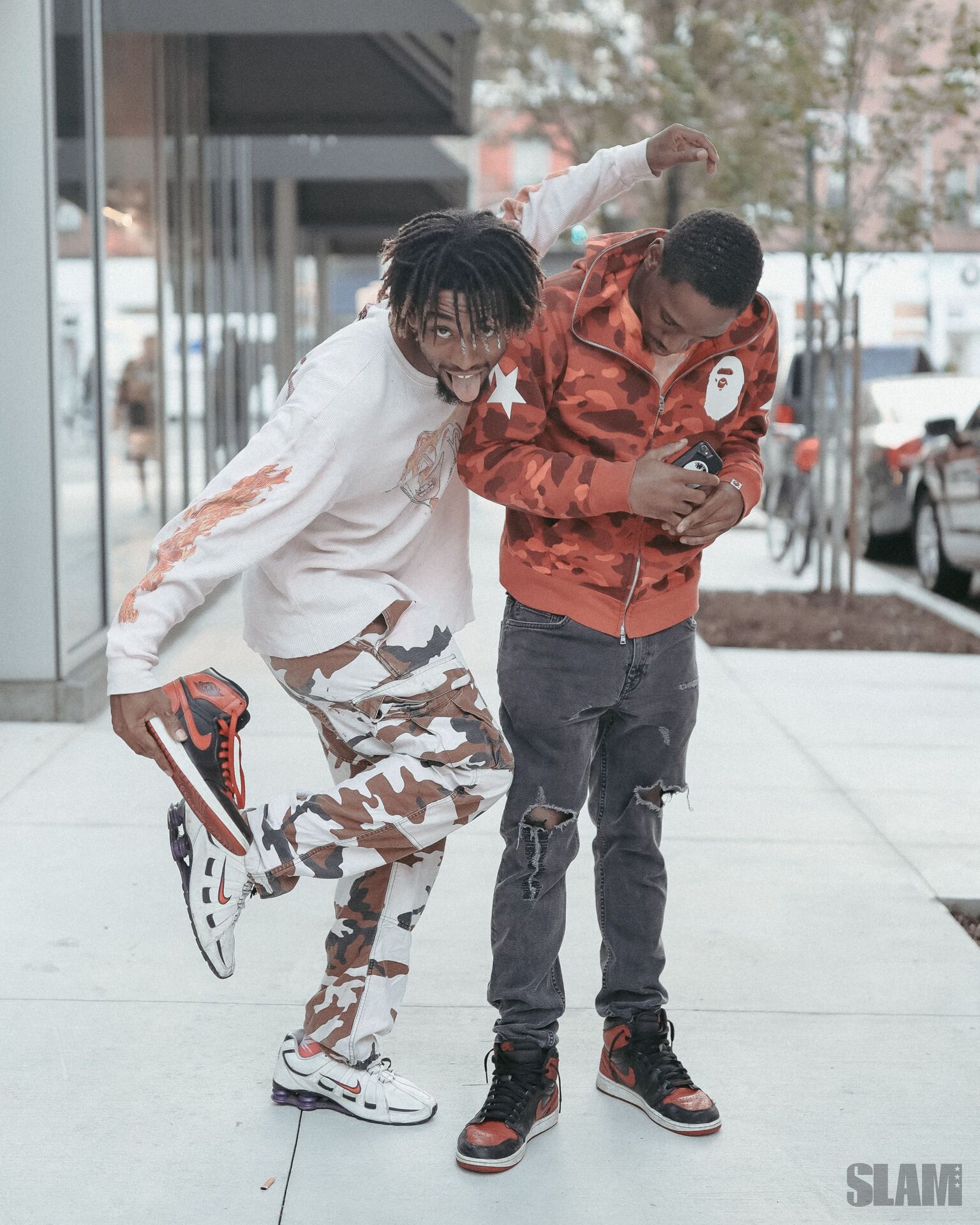 Harold
Knowing the history behind it, it may be the greatest shoe. I'm not really a Jordan I fan because I got a messed up foot—I'm flat footed, but I swag 'em out crazy with the tight jeans on. Overall, it's a great shoe. The best colorway of all time has to be the "Fragments." I love blue and black and that goes with everything.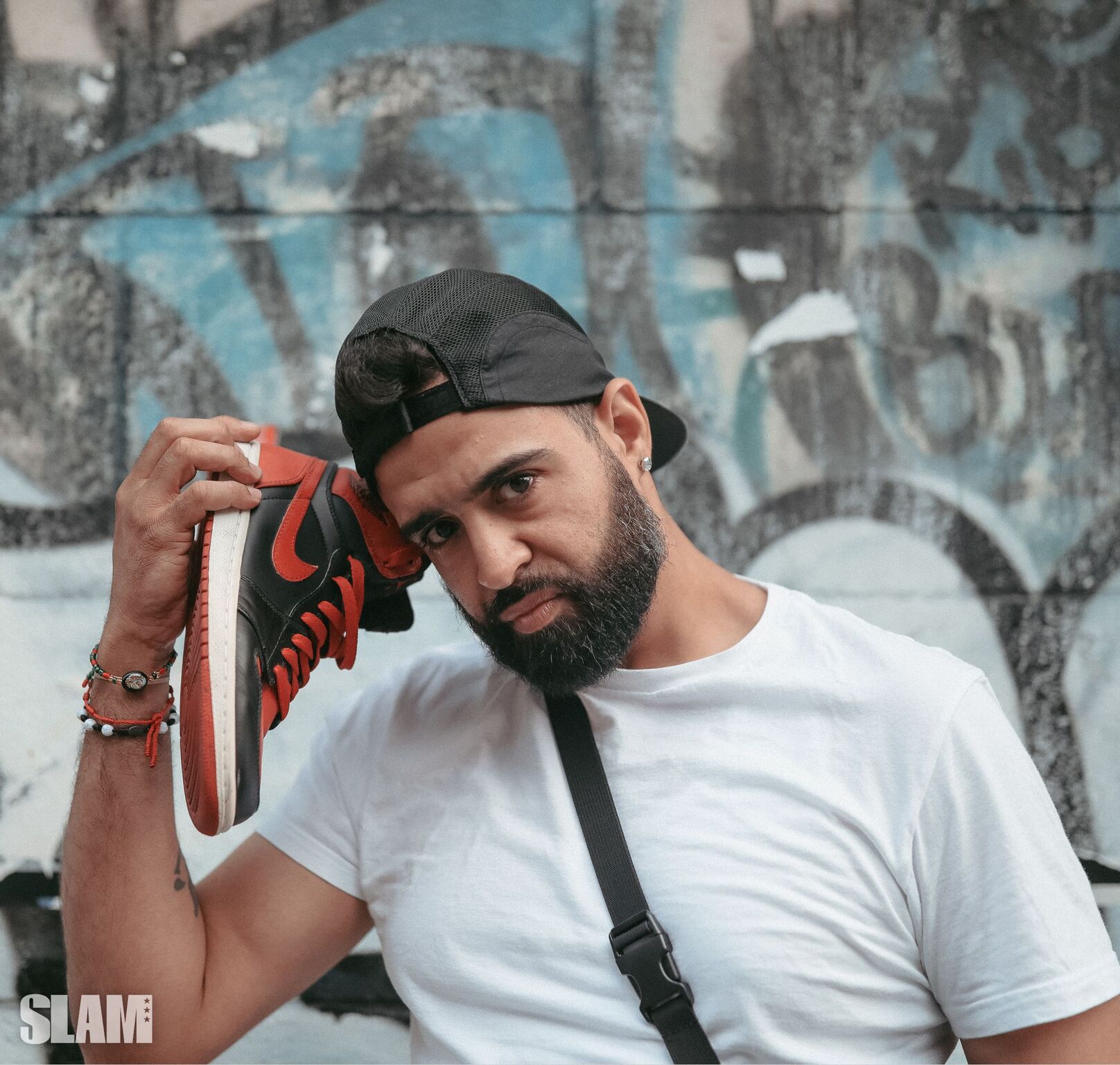 Leek, Marcus & Vonroogah
Marcus: It's not the perfect sneaker. In my opinion, the VI is the perfect sneaker, because it configures more to the feet and the soles hold more, but the Is are a classic—they're the first ones to come out. I know back when the Is came out, the Ewings were out, they were thick as hell so they couldn't compete wth the Jordan I beause they were thin.
Vonroogah: Out of all the Jordans, these are probably my favorite. I would say just because it's so sleek, you can't go wrong with them, you can wear them with anything. The only competition is probably the IVs or XIIIs, but I'm fucking with these. These are my favorite.
Leek: I feel like out of all the Jordans, these are my favorite, because when I wear them, I feel Nike, I still feel Nike, more so than Jordan. I feel the Nike influence heavier.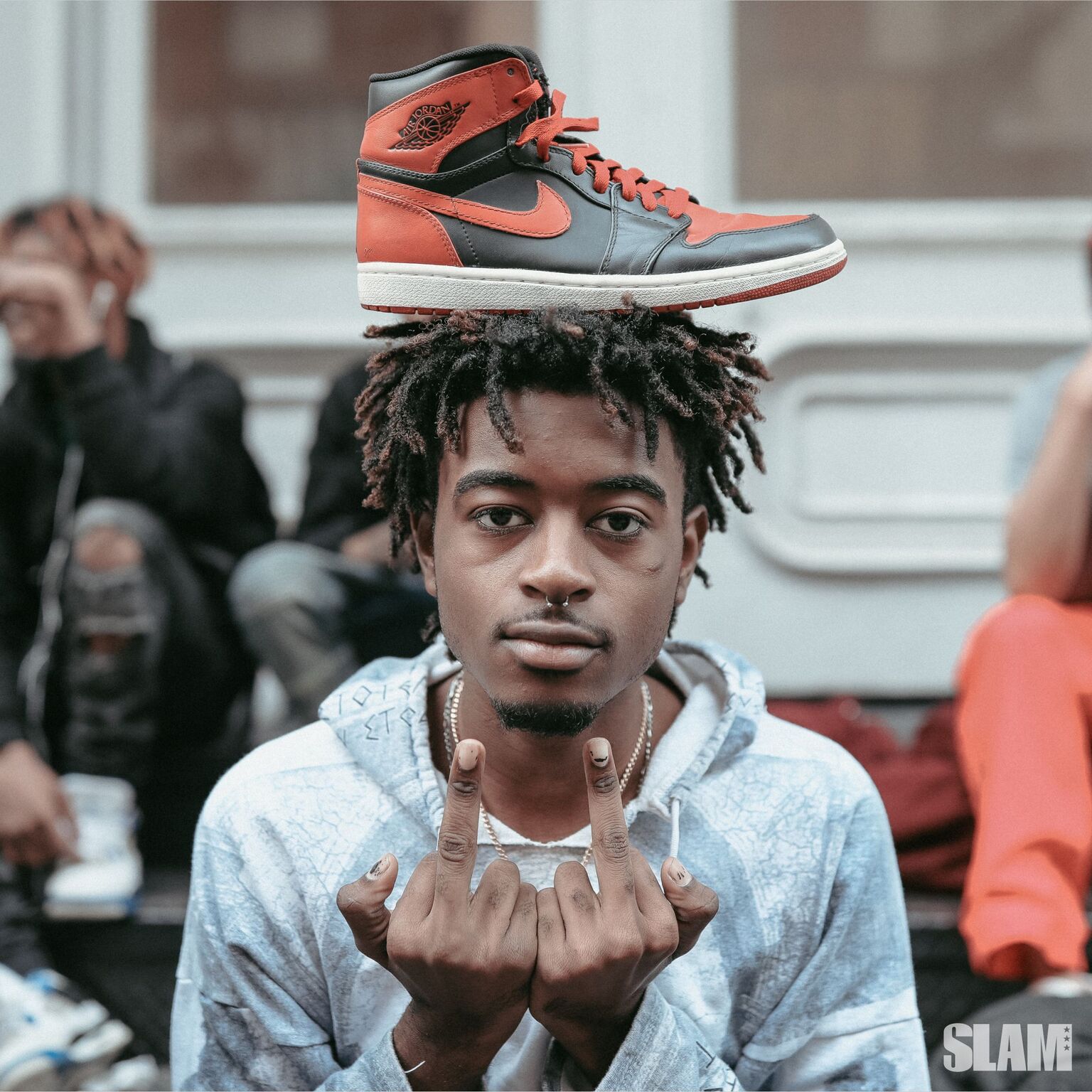 Wyatt & Hank
Wyatt: Yes, it's essentially the greatest shoe. It's mad versatile.
Hank: These were my first skate shoes. The swag made them good for skating. These work with a nice cut of jeans, cargo shorts. The best colorways? Classics. The classics. I fuck with the blue ones, too.
Wyatt: These [the OGs] are the cleanest.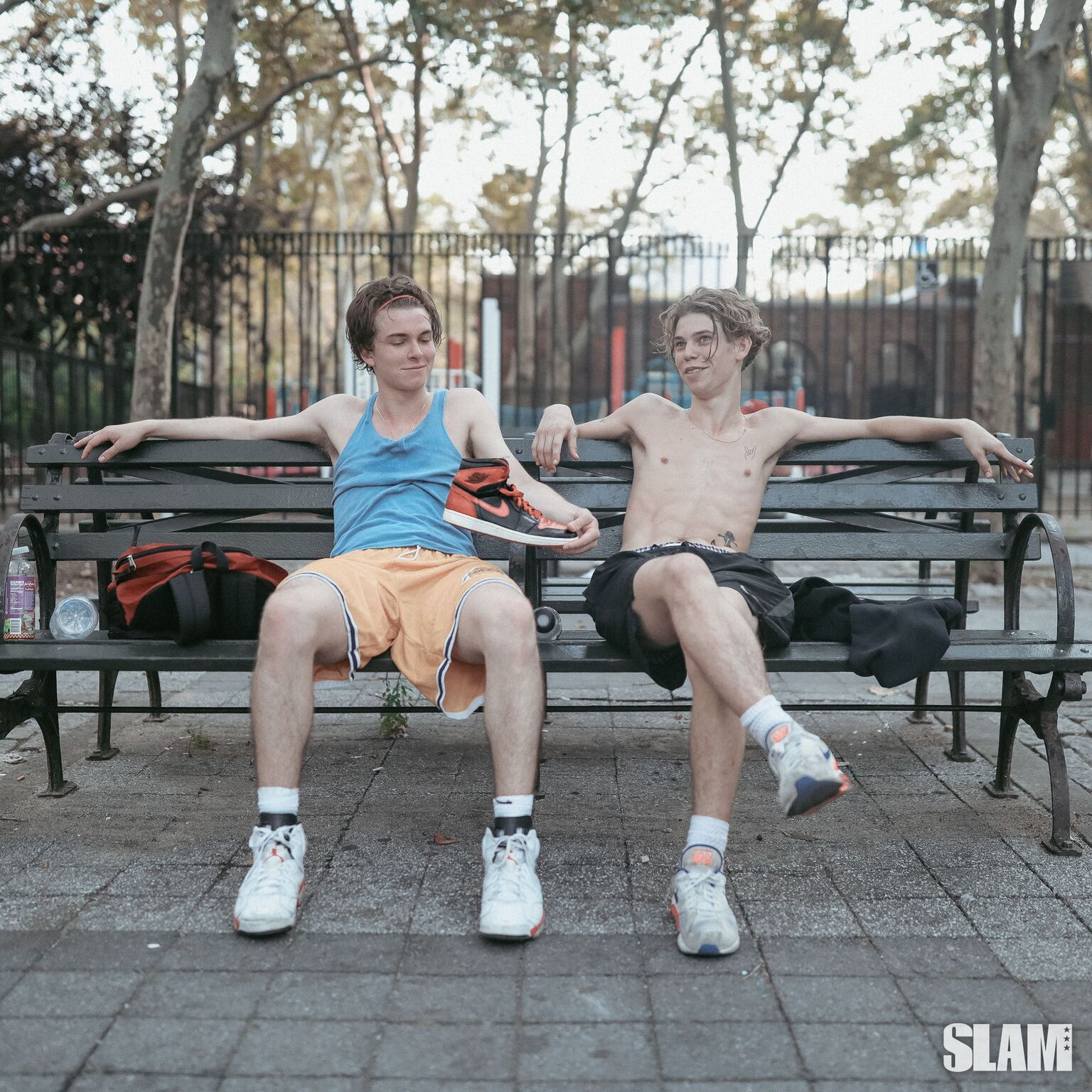 —
ORDER YOUR COPY OF SLAM PRESENTS JORDANS VOL. 4!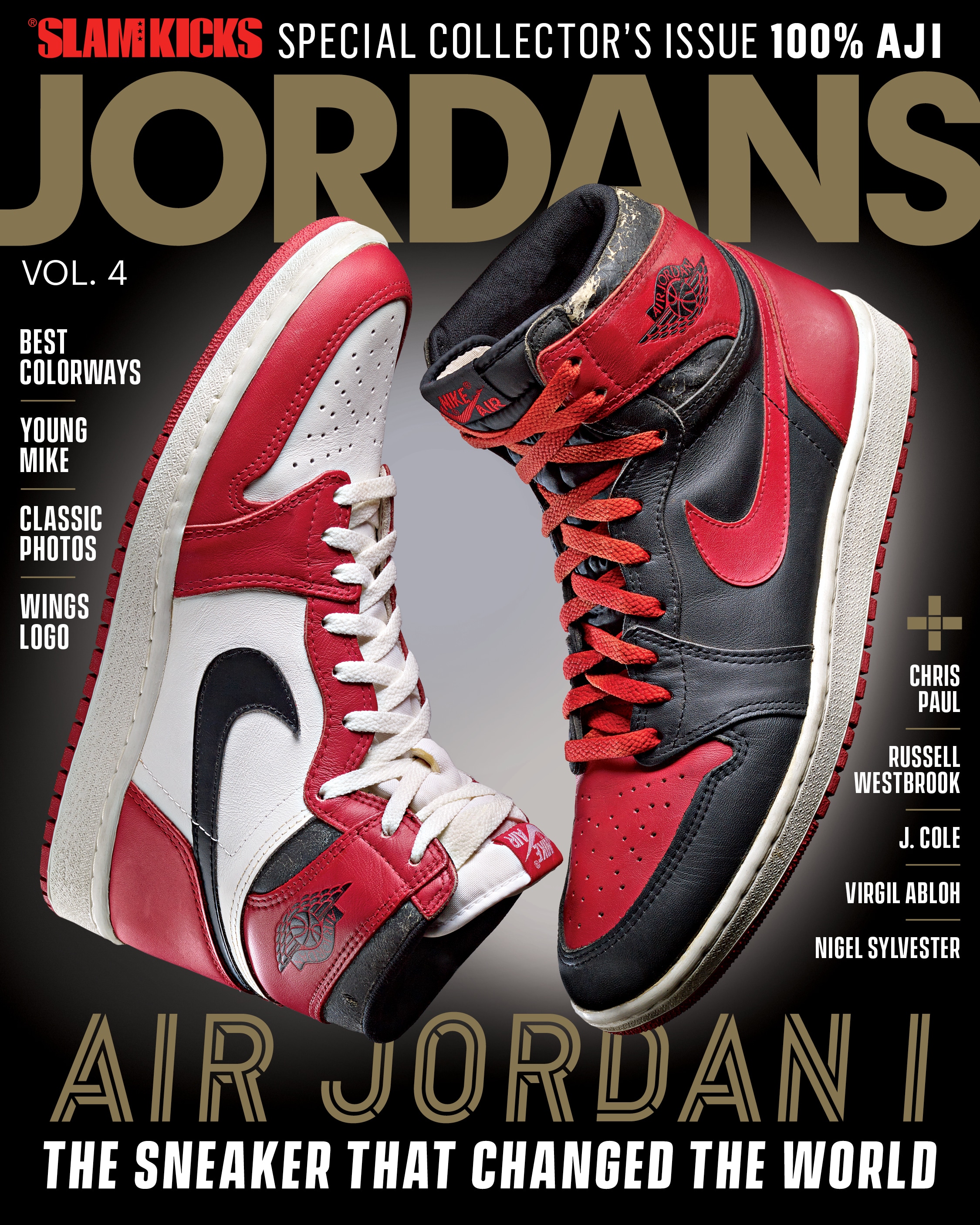 Photos by Joseph Sherman.