When LeBron James elected to sign with the Los Angeles Lakers in July 2018, he and the team, led by then-president of basketball operations Magic Johnson, decided that the best way to move forward would be by surrounding him with fellow ballhandlers.
Not only would relieving James of some of his playmaking duties help him remain spry for the entirety of the season, but it would also transform him into a lethal off-ball weapon. At least that was the plan.
So the Lakers signed Rajon Rondo and Lance Stephenson. They played James alongside Lonzo Ball, the point guard they had drafted second overall the year before. 
The plan backfired. The Lakers won just 37 games and became the first James-led team to miss the playoffs since the 2005 Cleveland Cavaliers. Head coach Luke Walton was let go. Johnson resigned.
And so last off-season, the Lakers took a different approach. It helped that they were able to finally reel in Anthony Davis from the New Orleans Pelicans, and that to acquire him they had to part with Ball. But the team's brain trust, led by general manager Rob Pelinka and new head coach Frank Vogel, also recognized that they'd be best served adding to James' playmaking responsibilities, not limiting them. They signed shooters like Avery Bradley and Danny Green.
Despite the presence of Davis, they added two more springy centers in Dwight Howard and JaVale McGee.
"A quarterback's got to have wide receivers," is how Vogel explained it earlier this year. "With our bigs at the basket and the shooting support that he's got around him, [the roster] really fits his skill set."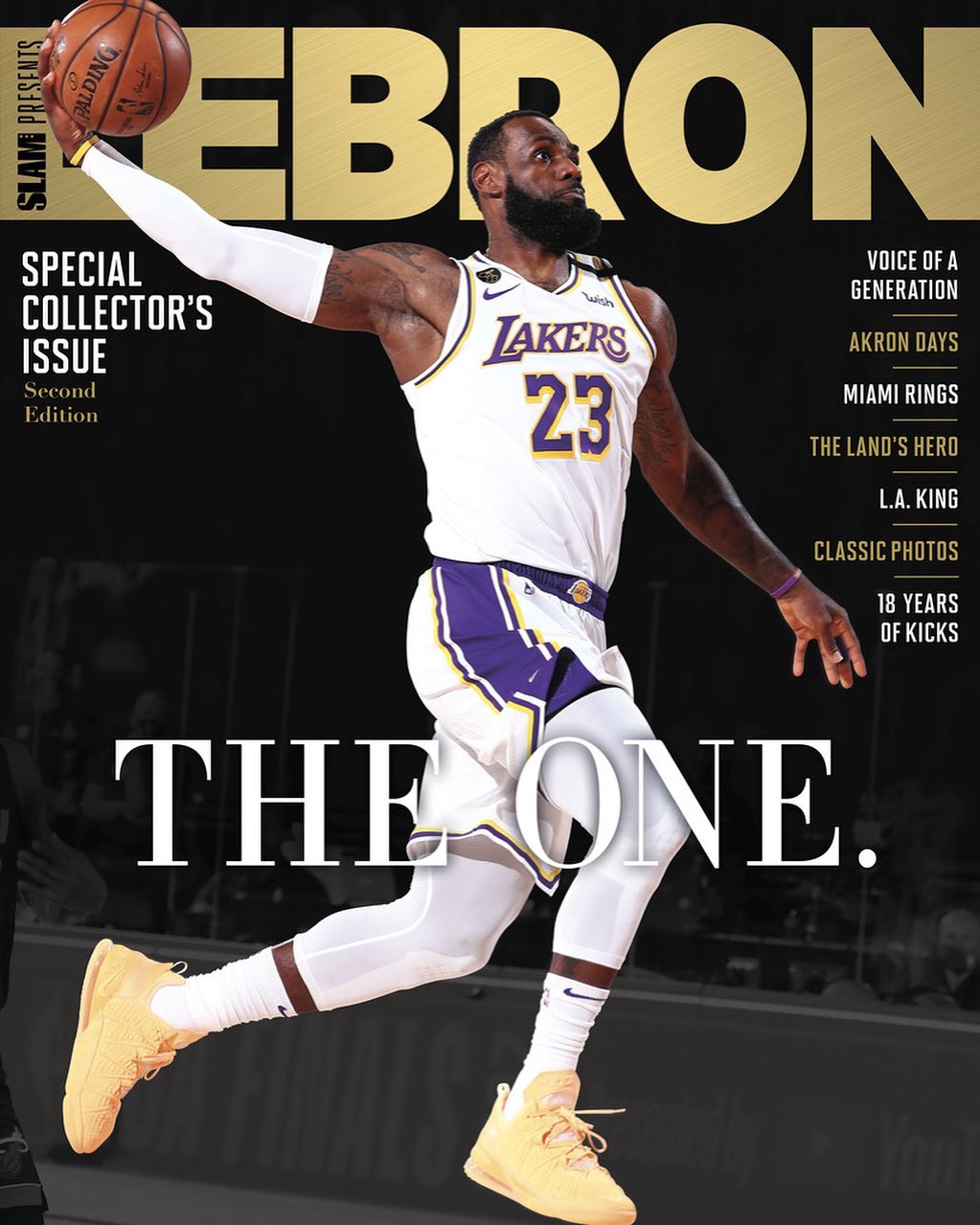 The result was a team that finished the regular season with the Western Conference's best record—and then stormed through the playoffs en route to a title. The 2020 Lakers will be remembered for many things: Being crowned champions of the longest and most turbulent season in League history, ending a Lakers championship drought, providing James with his fourth ring and Davis with his first. 
But they should also be remembered as being the first team to fully lean into playing James at point guard, his true offensive position. In doing so, this season has helped the 35-year-old James secure one more crown: that of greatest point guard of all time. Think of him as the true Point God.
"He makes the game easy for everybody around him," Green said. "He is a great facilitator. He will find you on time, on target. When he finds you, he usually wants you to shoot it right there and then because you are probably wide open."
Trying to classify James' position has always been a tricky proposition. He was viewed as a small forward coming out of high school, because of his 6-9 frame, and has often referred to that position as his "natural" one. Other times he's scoffed at the idea of being beholden to any sort of position labels. "He'd always say, I'm a ballplayer," Norris Cole, who played point guard alongside James with on the Miami Heat, said.
He's also rarely guarded opposing point guards, and, as former Orlando Magic and Detroit Pistons head coach Stan Van Gundy put it, "Offensively, positions don't matter. As a coach you're thinking about defensive matchups."
Still, you'd be hard-pressed to find a team without a designated point guard—even in today's mostly positionless NBA. Shooting guards and forwards might now all be "wings," and centers may be going extinct, but most teams still charge specific players with running their attacks. The role remains unique. And it's one James has always held.
"He was a point guard with us from Day One," said Mike Brown, who took over as the Cavaliers' head coach in 2005, James' third season in the NBA, and coached him for five years. "He brought the ball up, he initiated the offense, he did everything."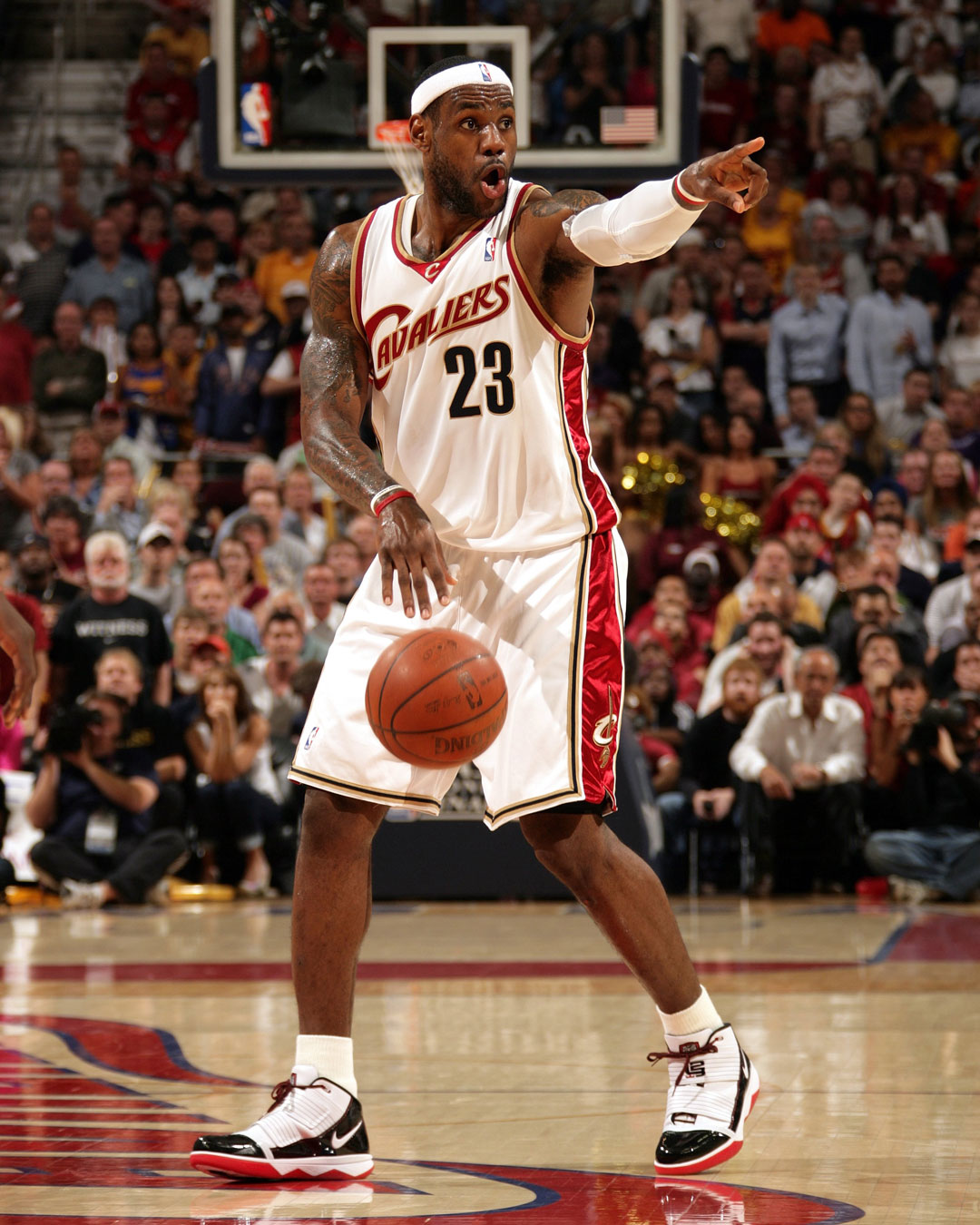 According to Brown, James never officially being announced as the team's point guard was never intentional; a staffer—often a member of the public relations team—was usually the one who submitted the official starting lineups.
"I guess they just assumed the shortest player was our point guard," Brown said. "But that was never the case. Those guys"—he mentions former Cavalier Mo Williams—"were all shooting guards."
This season that changed. Not only was James often the lone ballhandler on the floor, but the Lakers became the first team to begin listing him at that position, a switch James embraced.
"He was more fully a point guard than on any team he's ever played for," said Channing Frye, a former teammate of James' and current Turner Sports analyst. 
In response, James tweaked his game just a bit. But while most aging superstars with his size and skills migrate toward the hoop once they hit the twilight of their careers, James took a different approach, drifting toward the perimeter, and embracing his point guard skill set instead.
He had the ball in his hands more than ever before, according to the NBA's tracking data. Thanks to that, he was able to lead the League in assists per game for the first time in his 17-year career and move up to eighth on the all-time list.
If he continues at his current pace for another two seasons he'll soar past Oscar Robertson, Magic Johnson, Mark Jackson and Steve Nash, leaving him behind only John Stockton, Jason Kidd and, depending on how the next few seasons play out, Chris Paul. James is also now second all-time in playoff assists, trailing only Magic, the player most historians consider to be the greatest point guard ever.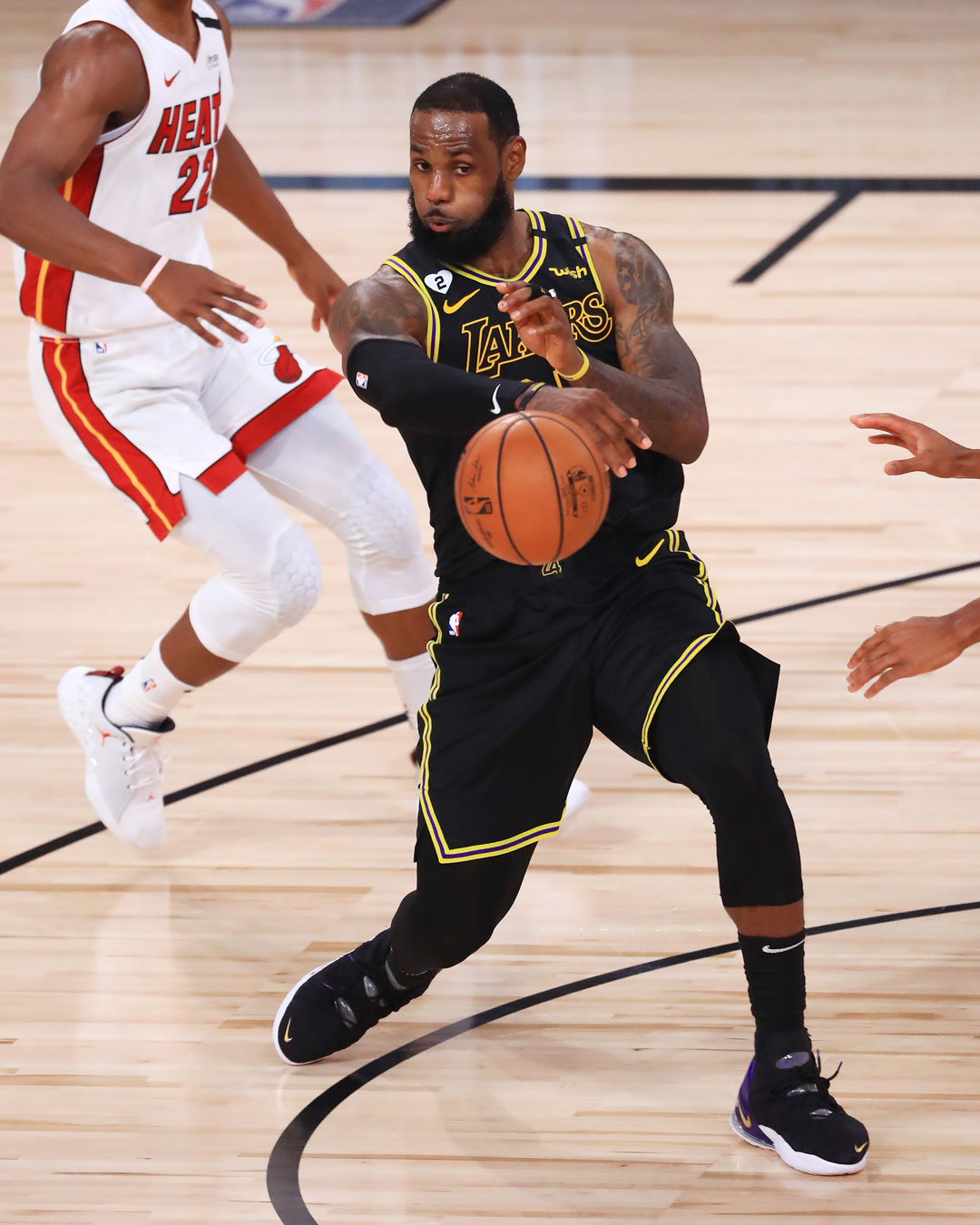 But should James have that belt? These are the sort of inconsequential but also nerdy conversations that can make sports fun. So, let's do some legacy math.
If you agree with Brown that James was always a point guard, and if you, like most people, consider James one of the two best players of all time, then that title should, indeed, belong to him. The counter would be that James spent three seasons in Cleveland alongside another All-Star point guard in Kyrie Irving, and four in Miami sharing the point guard duties with players like Mario Chalmers. There's also the fact that this was his first season ever leading the League in assists, while players like Johnson and Robertson did so multiple times.
The counter to that counter would be James' assist numbers, and how you have to scroll all the way down to No. 31 on the all-time list before you'll find a non-point guard (Kobe Bryant). In other words: James approaches the game in a fashion similar to the players we consider point guards. He, like Johnson and Kidd and Nash, is a facilitator. And anyway, if shoot-first players like Stephen Curry can be labeled point guards then why can't James? As former Brooklyn Nets head coach Kenny Atkinson said earlier this season, "I don't know what's going to be on his Hall of Fame plaque, but it should say point guard."
And, maybe under that: greatest to ever play the position.
—
Yaron Weitzman is a freelance writer and author of Tanking to the Top. Follow him on Twitter @YaronWeitzman.
Photos via Getty