Just a couple of hours after flushing an off-the-backboard, between the legs dunk to win the 2015 Under Armour Elite 24 slam dunk contest in Brooklyn, Josh Jackson is sitting at a table alone in the W New York Downtown Hotel players' lounge. He is devouring a personal pizza when he realizes the next few hours are actually the beginning of the end of an important part of his life.
"This was my last summer playing AAU so I'm kind of bummed out about it," says the senior wing. "Tomorrow's my last game. It's definitely in the back of my mind."
While tomorrow isn't technically an AAU event, it is the final summer circuit event that the Detroit native will take part in. And so when he laces up his kicks for the UA-backed outdoor all-star game, he'll do so knowing the next level is closer than it's ever been.
That "next" level for a player of Jackson's caliber includes playing on national TV for one of the many high-major college programs eyeing him, while NBA scouts evaluate his ceiling during his likely short stay.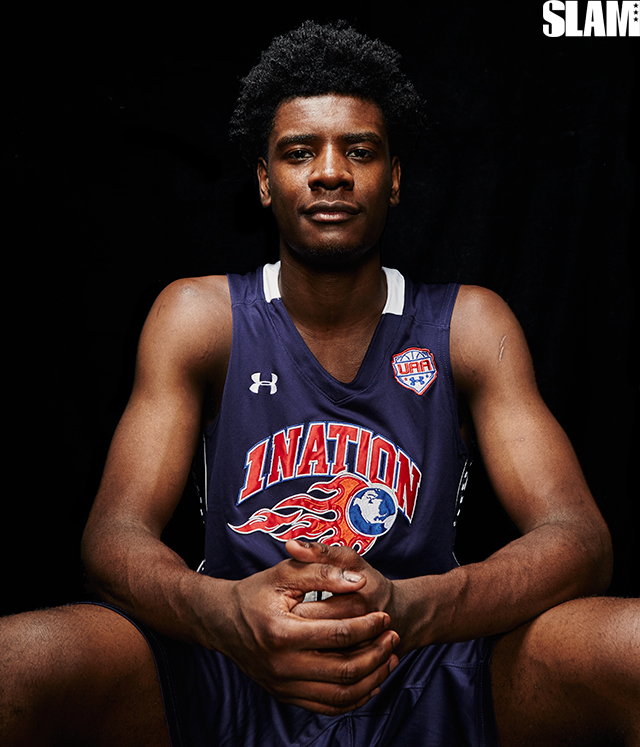 Such a journey almost seemed predestined, if you ask him. "My mom and dad both played basketball—I feel like I was destined to play," says the 6-7 forward ranked anywhere between 1 and 3 in the Class of 2016.
His mother, Apples Jones, was reportedly invited to try out for the inaugural WNBA season in 1997 but ultimately opted against it after giving birth to Josh earlier that year at San Diego's Balboa Island naval base while serving in the military. She is still involved in the game, having founded the 1 Nation Elite grassroots team her son has starred in for the last couple of years.
Jackson grew up in Detroit after Jones returned to her hometown to be closer to family when he was seven months old. "Growing up in Detroit can do one of two things—it can either make you or break you."
He became a rising star in the Motor City before even officially beginning high school, playing varsity at Consortium High as an eighth grader, where he averaged 17 ppg, 6 rpg and 5 apg. After leading them to a regional championship as a freshman, he guided Consortium to its first-ever state title as a soph, averaging 28 ppg, 15 rpg and 6 apg.
"I knew I had a lot of expectations from people and it was kind of hard on me because I was so young and used to worry about living up to those expectations," recalls Jackson of his days at Consortium.
The family decided it was best for him to transfer for his junior year, seeking a more challenging curriculum in the classroom and tougher competition on the hardwood. Ultimately, he enrolled at Justin-Siena in Napa, CA, while hooping with Prolific Prep, a basketball academy in its inaugural season that plays a national schedule.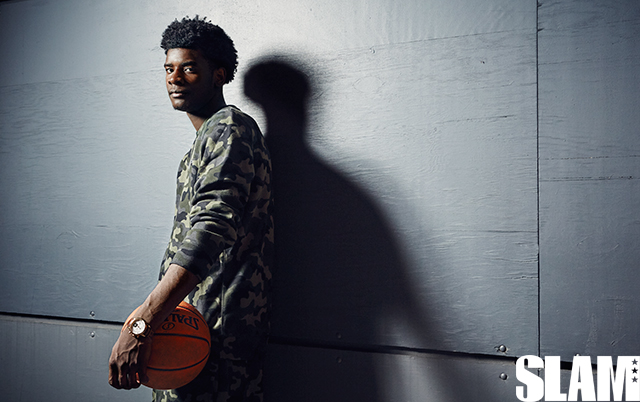 "The adjustment was hard but I got used to it," says the uncommitted recruit, who's drawn T-Mac comparisons, of the move in a season where his father unexpectedly passed away. "Of course I missed my family and friends, but I had to remind myself that the reason I went there was business."
Yet despite prepping for his last summer circuit game and with his final HS season on the horizon, Jackson wasn't about to change the only game plan he's ever known.
"I treat every game the same," said Jackson the night before he eventually won MVP at E24. "I'm just trying to win."
portraits by Chad Griffith
Check out Jackson's E24 weekend summed up in a 15-second clip below: