"What we wanted to present to Michael was the notion of getting rid of laces. So a basketball shoe, a game shoe, for the first time will not have laces and it's all because of that."
Tate Kuerbis, Senior Footwear Designer at Jordan and the lead designer on the Air Jordan XXXIII, is holding the Brand's all-new Fast Fit technology. It's the mechanism that's allowed them to make a performance basketball sneaker without any laces for the first time in Jordan Brand history.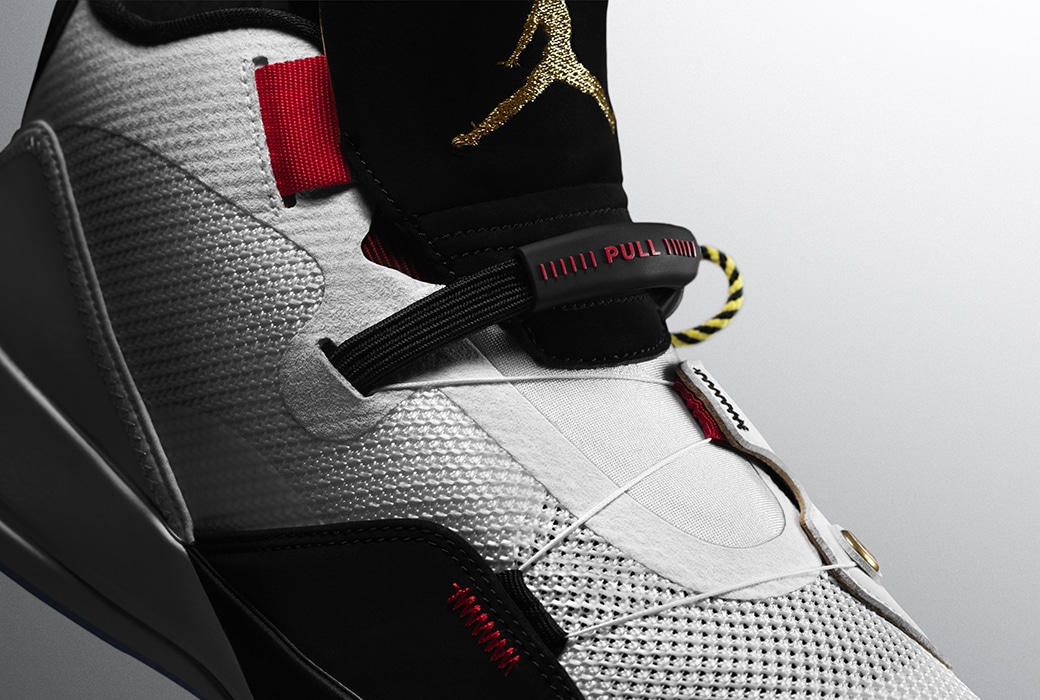 "Yeah, I was a little nervous," Kuerbis says about presenting a whole new concept to MJ. "But you know Michael is always trying to push the Brand, trying to push innovation and take Jordan to a new place. So I was a little worried, but at the same time I knew if we told him the benefits of Fast Fit. Fortunately he was on board."
Fast Fit was a project that was nearly three years in the making.
"There was an innovator who challenged himself to get rid of laces," Kuerbis says. "So he had been working on this, getting it perfected enough that we could put it in an actual game shoe."
Fast Fit can seen on the XXXIII's outsole. It's a system made out of Ultra High Molecular Weight Polyethylene and it gets activated by a pull tab on the XXXIII's tongue. Besides now being part of the Jordan XXXIII, the cables used in Fast Fit are mostly seen in parachutes.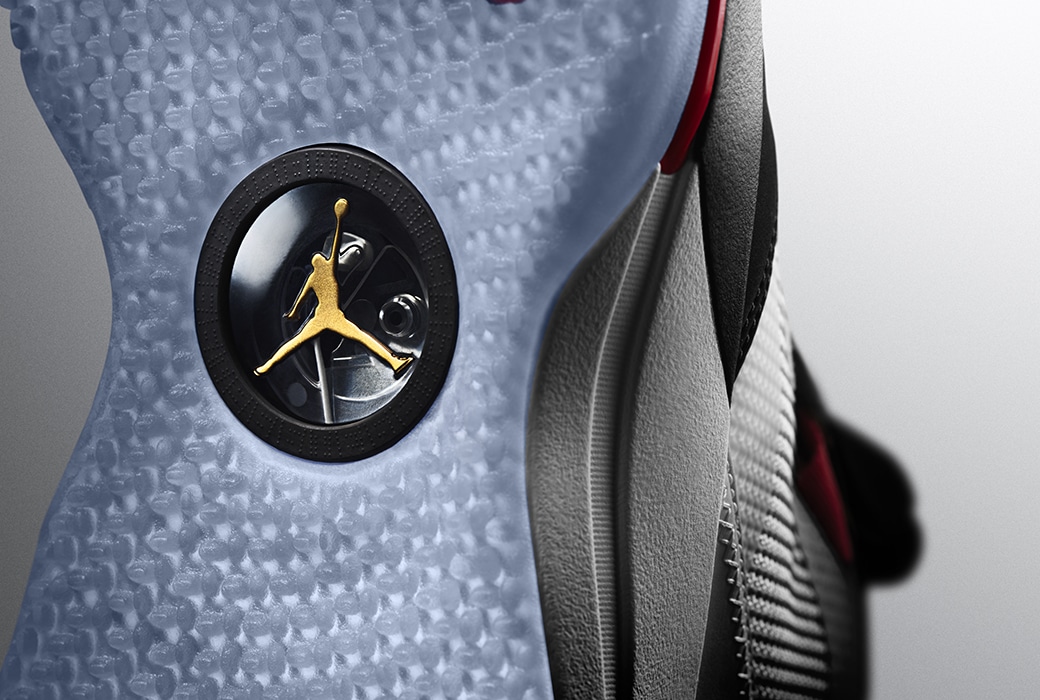 "We looked at flight suits, we looked at, like, if you're going to eject, what that cord looks like," Kuerbis says. "When you look at spaceships or even aircrafts, how they have the graphics, it's very visible technology. I wanted to express the technology in a way that the consumer can see."
It took Kuerbis hundreds of iterations to finally land on a piece of technology that worked fluidly. David Creech, VP of Design at Jordan Brand, mentions that Kuerbis had a whole new glossary of codenames for all of the tech.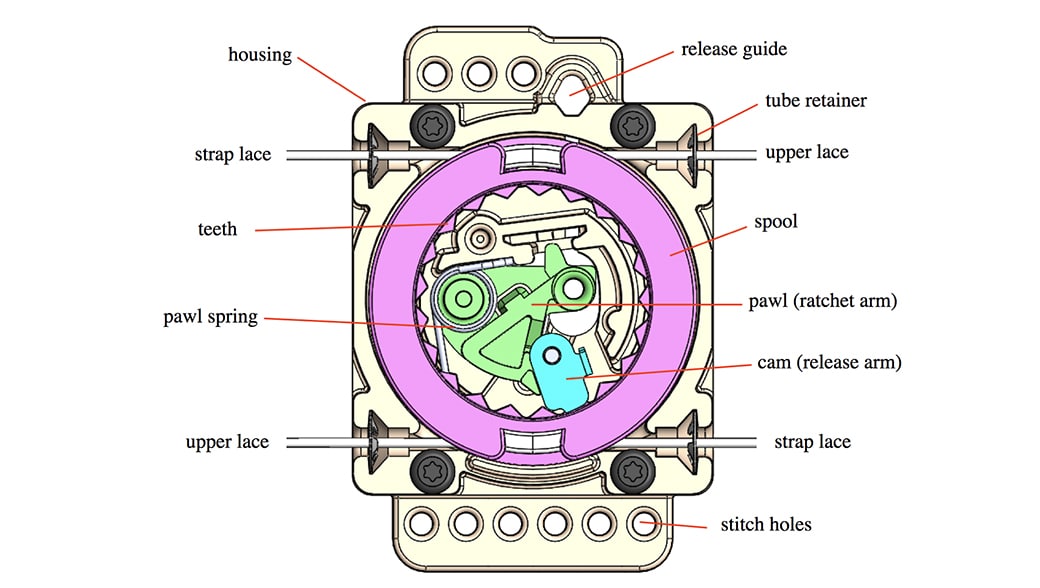 "As we focus on the future, we need to lead with innovation," Creech says. "We call this Flight Utility, and it's about designing for the future. That new design ethos can best be seen in our forthcoming game shoe, the Air Jordan XXXIII. This shoe arrives from balancing an opportunity in innovative, data-backed design. Leaps of faith and daring are the best places from which to imagine."
Kuerbis willingly ackowledges that the XXXIII's design will catch people off guard. It's a big change of direction for Jordan but Kuerbis is all-in on the future, pushing his team to spaces they haven't gone before.
A Zoom Air unit, a textile upper and Jordan Brand's signature Flightspeed Plate technology round out the design while the big Nike Air logo on the heel is a callback to the Air Jordan III.
"If you look back at the III, the III was actually very innovative at the time," Kuerbis says, referencing Tinker Hatfield's legendary silhouette. "It had vis-Air, it had a new lacing system, the materials, the height. So we took kind of the notion of those innovations and used it as inspiration for the XXXIII."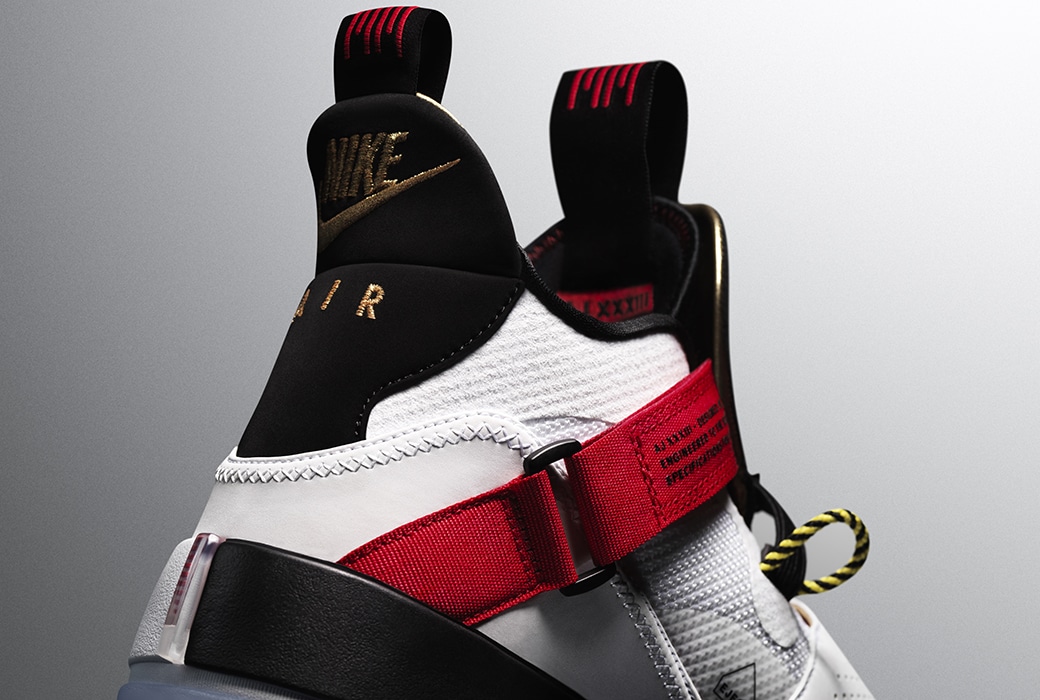 The Air Jordan XXXIII will drop on October 18, for $175 in America and on September 27 in China for $185.
—
Photos courtesy of Nike