You can ask Steve Nash about Josh Smith. Or you can ask Rudy Gobert. Or Jermaine O'Neal. Or Brook Lopez. Or Eduardo Najera. Or Serge Ibaka.  Or Anderson Varejao. Or Chris Bosh. Or Chris Kaman. Or Kris Humphries.
All of those guys bravely opted to impede the way of Smith as he came barreling towards the rim, eyes wide like the thousands of fans watching him.
And all of those guys ended up on a poster.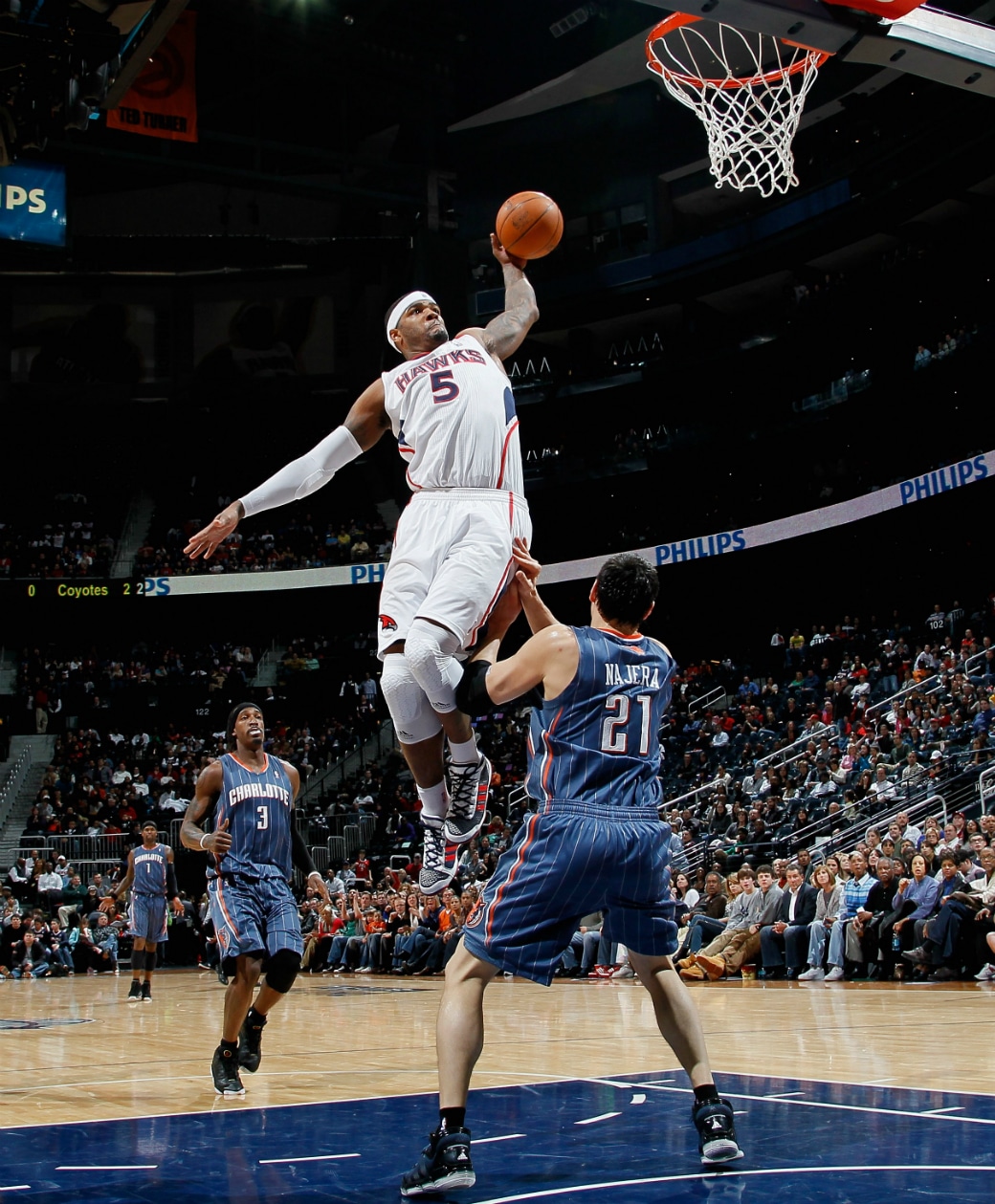 There are few players like Josh Smith in the NBA today. To be honest, there have been few players like Josh Smith throughout NBA history. A do-it-all big man who, at his peak, had some of the best bounce in the world.
The countless posters tend to dominate our memories of J-Smoove. His one-legged takeoff. The way he glided through the air before punching it down viciously with his left hand.
Those highlights, while forever entertaining, can have the negative effect of obscuring just how great Smith was as an overall hooper. But the career numbers don't lie: 14.5 points, 7.4 rebounds, 3.1 assists, 1.9 blocks and 1.3 steals per game. During his best eight years (2006-14), he averaged 16.7 points (on 47 percent from the field), 8.3 rebounds, 3.5 assists, 2 blocks and 1.4 steals. A true stat-sheet stuffer.
As one of the top high school prospects in the nation, Smith went straight from Oak Hill Academy, where he played alongside Rajon Rondo, to the League in 2004. The Hawks selected him with the 17th overall pick and Smoove got right to work. In December of his rookie year, he became the youngest player in NBA history to block 10 shots in a single outing. He also introduced himself to the pros by catching a few bodies that season. With his remarkable athleticism and immense potential, Smith became must-see TV.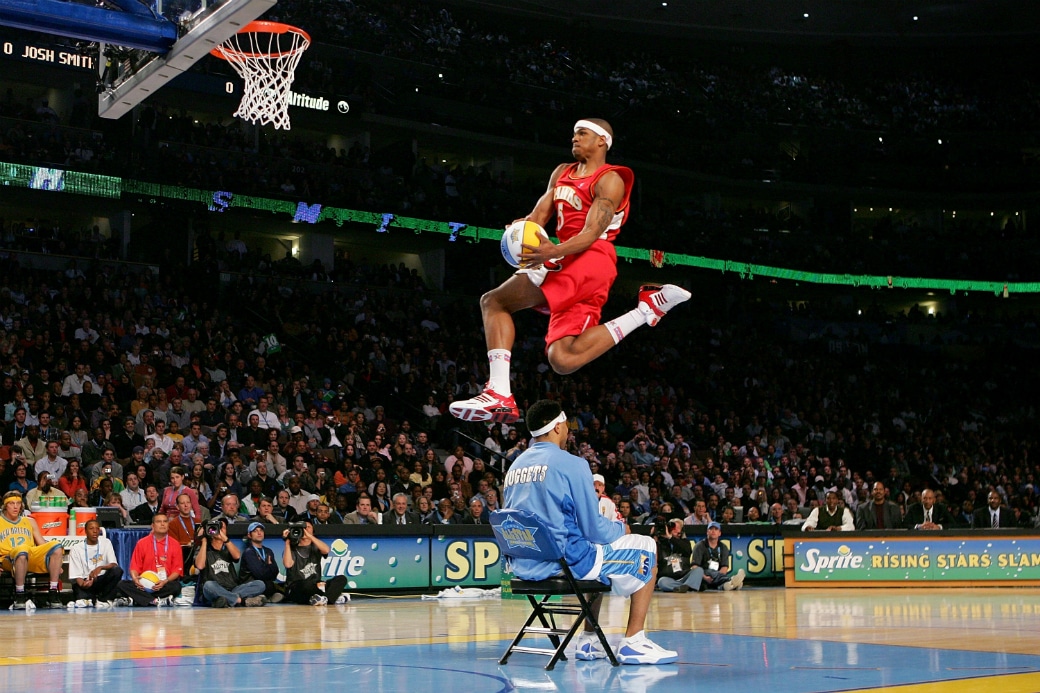 He won a Slam Dunk title in 2005, finishing an iconic windmill over Kenyon Martin, and developed into a key contributor on an ATL squad that made the playoffs for six straight seasons (2007-13). Though he took some criticism throughout his journey, mainly aimed at his outside shooting, Smith never let it shake his swagger out on the floor. He played the game the way he wanted to play it. Passionate. Tough. Assertive. Confident.
That was never more clear than Game 6 of the 2015 Western Conference Semis, when Smith was a veteran on the Houston Rockets facing off against the Lob City Clippers. It was a win-or-go-home situation and Houston entered the fourth quarter trailing by 13 points. Then Smith took over.
The 29-year-old forward was a plus-21 in the final 12 minutes, dropping 14 points on 4-5 from the field and 3-4 from deep to help lead the Rockets to a 119-107 comeback victory.
It was one legendary moment from a career filled with them. The game-winning putbacks. The posters. The chasedown blocks.
Big shout out to J-Smoove for all the memories.
—
Alex Squadron is an Associate News Editor at SLAM. Follow him on Twitter @asquad510.
Photos via Getty.