As the first All-Star Weekend in Chicago since 1988 nears, we're rolling out a bunch of content focused on the rich history and current state of hoops in the Windy City. Chi-Town, stand up.
Previous stories:
LIVE FROM MADISON STREET: Zach LaVine Talks Playing in Chicago
ALL OF THE LIGHTS: Remembering 1988 All-Star Weekend in Chicago
BORN & RAISED: Allie Quigley Has Been Repping Chicago Since Day 1
—
During his first meeting with Miami Heat team president Pat Riley and head coach Erik Spoelstra, Kendrick Nunn was told that he would get an opportunity.
"That's all that I needed to hear," he says.
He responded by jumping out to one of the hottest starts for any rookie, earning Eastern Conference Rookie of the Month honors in October, November and December, becoming the fastest rookie in team history to reach 500 points, and remaining in the thick of the Rookie of the Year conversation. His production is one of many reasons the Heat have been among the biggest surprises this season.
Perhaps the most impressive part about his play is how consistent, yet understated it's been. "He always looks the same," said Spoelstra, after Nunn dropped 21 points against the Bulls. "Whether he has 30 points or zero points, his facial expression and body language would look the same."
While Nunn's production has many teams questioning how they overlooked him—including the 29 teams that bypassed him in the 2018 Draft (Miami had no picks)—count Nunn as the least bit surprised at what he's currently doing. It's simply the result of preparation meeting opportunity.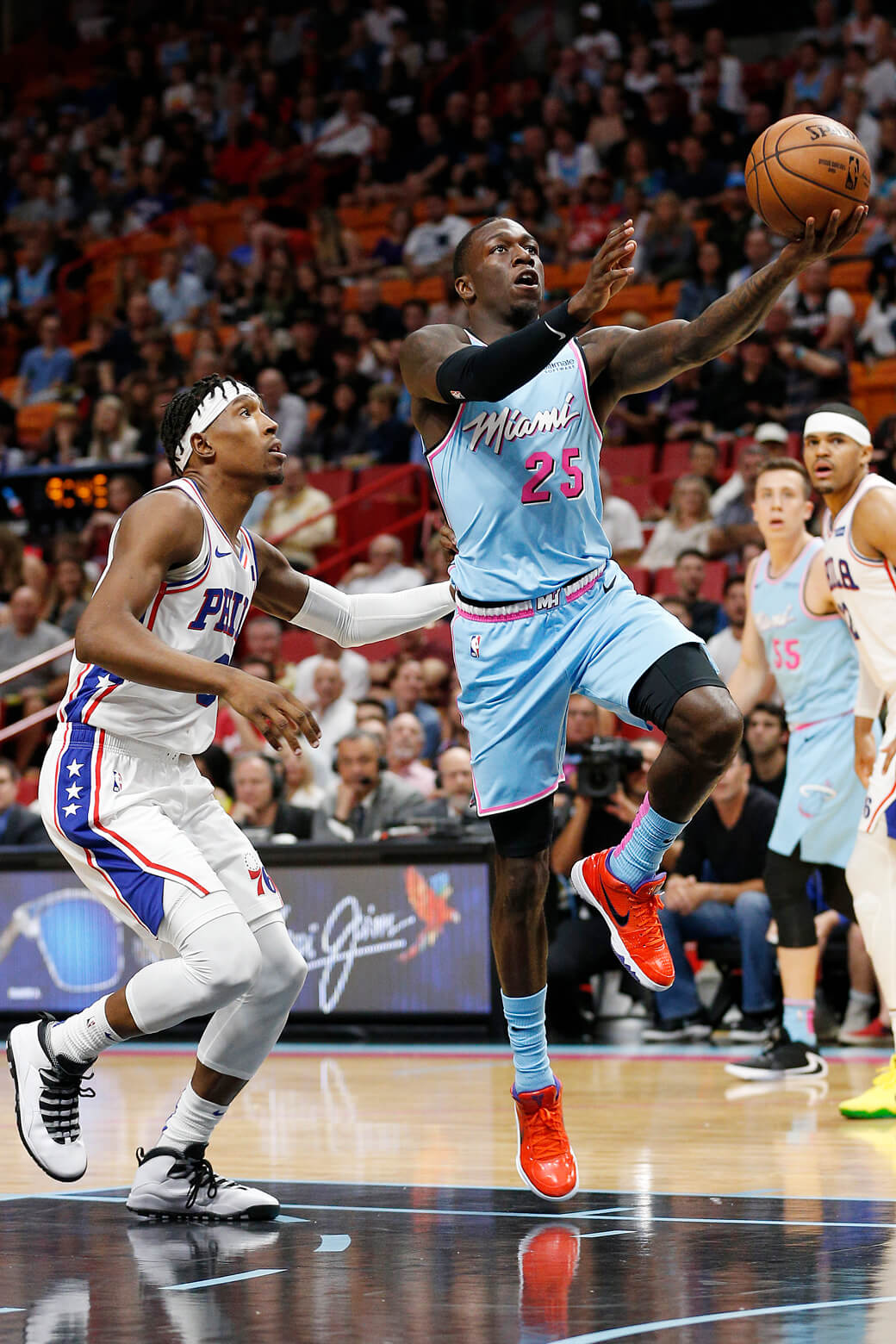 That preparation can be traced back to his backyard on the South Side of Chicago.
Having one of the only hoops on the block meant Kendrick never had to go far for competition and that there weren't many quiet evenings for his father Melvin. "If it was the summertime, basketball season, barbeques or just hanging out, they were definitely back there every day hooping," says Melvin.
Even with his background, dad never pushed the game on his son. Melvin played a defensive role during his time at Simeon Career Academy and went on to play collegiately at Casper College and Wayne State before playing professionally in New Zealand. Kendrick initially took to baseball and played pitcher. He possessed a natural curveball and loved making batters look silly. When basketball started in the fall, it only took competing in his first officiated game for him to retire his glove. "I enjoy multitasking and basketball is a multitasking game," Nunn says. "So I kind of fell in love with that."
Melvin taught defense and team basketball first. He knew that those basics would help keep his son on the floor. It was in those backyard battles where Kendrick's toughness was formed. Any of the older kids who thought they were going to punk him or run off some wins were sorely mistaken. Once he started to taste success and his offense began coming along, he only wanted more. "Starting from second grade, there was never a time where he didn't feel like going to the gym," Melvin says. "When practice was over, he would still be taking shots."
It's that work ethic that led him to be pulled up from JV to varsity as a freshman and that contributed to Simeon winning four straight state championships. Jabari Parker drew all the acclaim and headlines throughout that run, but he knew Nunn was just as special. "He never backed down from any moment," Parker says. "We knew how good he was, and I know the teams we played knew. If they didn't, he made sure they did."
Nunn joined Parker and fellow alums Derrick Rose, Bobby Simmons and Ben Wilson as the only players to have their jerseys retired at Simeon.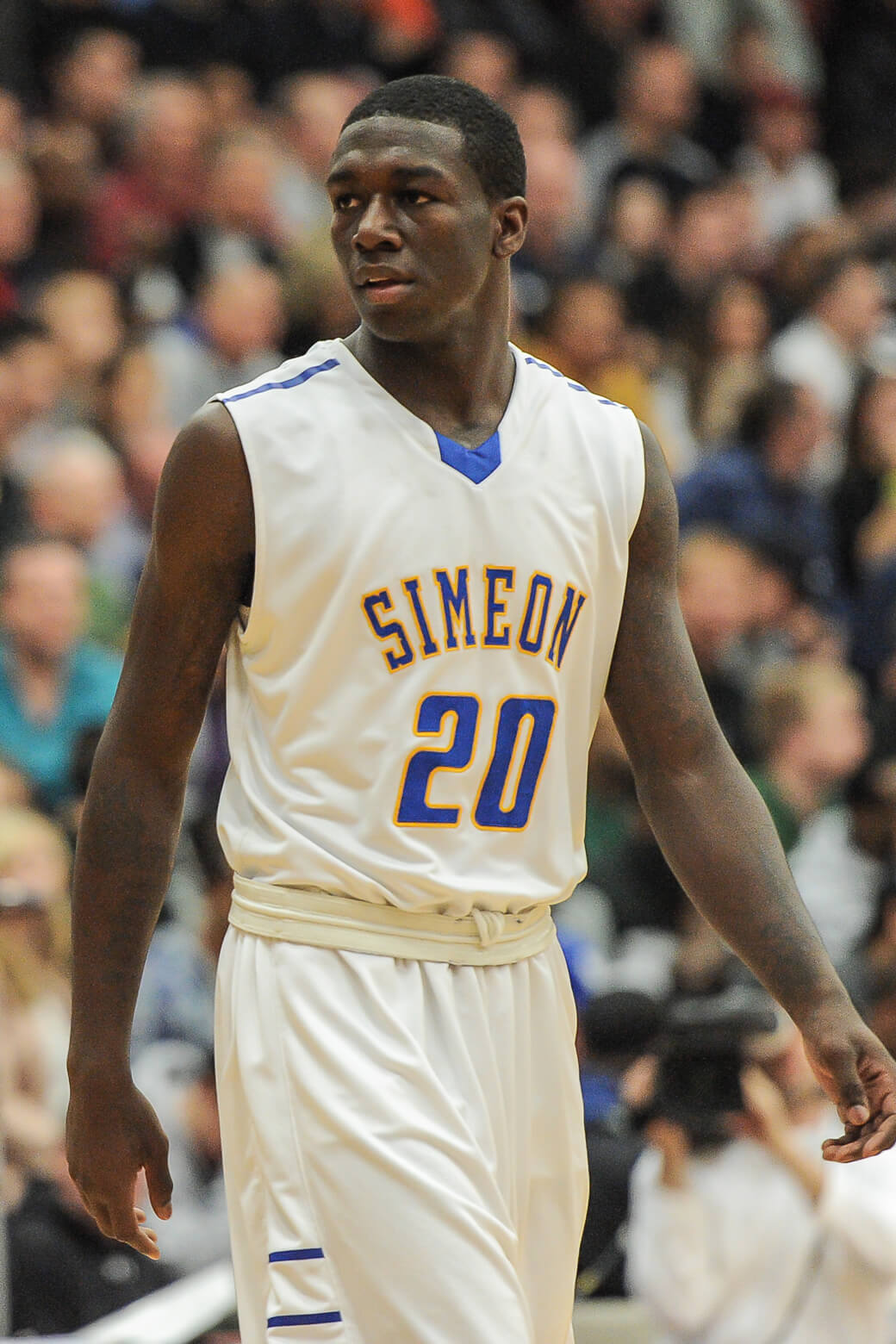 After three solid years at the University of Illinois, Nunn transferred to Oakland, where he had to sit out one year. It's that year where he would learn the most about himself and just what he wanted from the game. Golden Grizzlies coach Greg Kampe thought he knew what he was getting, but was taken aback within the first two weeks of seeing Nunn up close. "I told him, 'You're an NBA player,'" he says. "I thought he was a first-round pick and we were going to lay out a pathway for him to get there."
There wasn't a day that he wasn't in the gym, preparing himself for the role as the unquestioned number one option. "I took that year very seriously," Nunn says. "It was pivotal because I sacrificed so much and my teammates and coaches saw what I brought, so once they put the ball in my hands, it was all on me." When he became eligible, he only reaffirmed what his coaches believed, finishing his senior season second in the nation in scoring behind Trae Young and leading the NCAA with eleven 30-point games. "I've coached four guys that played in the NBA in the last 15 years and have coached about 67 [pros] overall," Kampe says. "This kid was the best player I've ever coached."
Despite those insane numbers and several impressive draft workouts (according to team sources around the League), Nunn went undrafted. "I was a little bit disappointed, because I felt I was better than a lot of those guys," he says. "I told myself that I would have to prove myself all over again, and I knew I would see each and every one of those guys on the floor at some point. After the draft, you can't hide."
The Golden State Warriors signed him to a partially guaranteed deal on draft night but waived him in the preseason. He went on to sign with their G-League affiliate in Santa Cruz and average 19.3 points on 47.3% shooting, waiting on a call-up that never came. He declined several lucrative deals to play overseas because he knew where he belonged. "I told him if you want to be great, you have to sacrifice something," says former NBA player Will Bynum, who has remained a resource and mentor for hoopers in Chicago. "His work ethic got him to that point, so it only could carry him further."
Mostly due to positional need and timing, the Warriors were never able to make a roster spot for Nunn, but the Heat had been tracking him for over a year. After they signed him, it became even more apparent that his approach to the game and commitment to improvement aligned perfectly with the team's foundation. "You get the vibe that he's just an assassin when he walks in the door," says Tim Brennan, the co-founder of Chicago Basketball Club who's trained Nunn and organizes pro-level runs in Chicago. "You give him a time to show up and he's there an hour early."
His ability to remain ready is why he wasn't fazed when Spoelstra gave him the starting nod to open the season, and remained undaunted on his way to becoming the first rookie to score 100 total points in his first five outings since Kevin Durant in the 2007-08 season. Along with Nunn's production, the Heat's brand of ball movement, defense and playing for one another has made them a squad that no one wants to face come postseason time. "We have a lot of unselfish guys," Nunn says. "It starts with Jimmy Butler and trickles down from there. When you have talent and guys are unselfish, that's a scary group."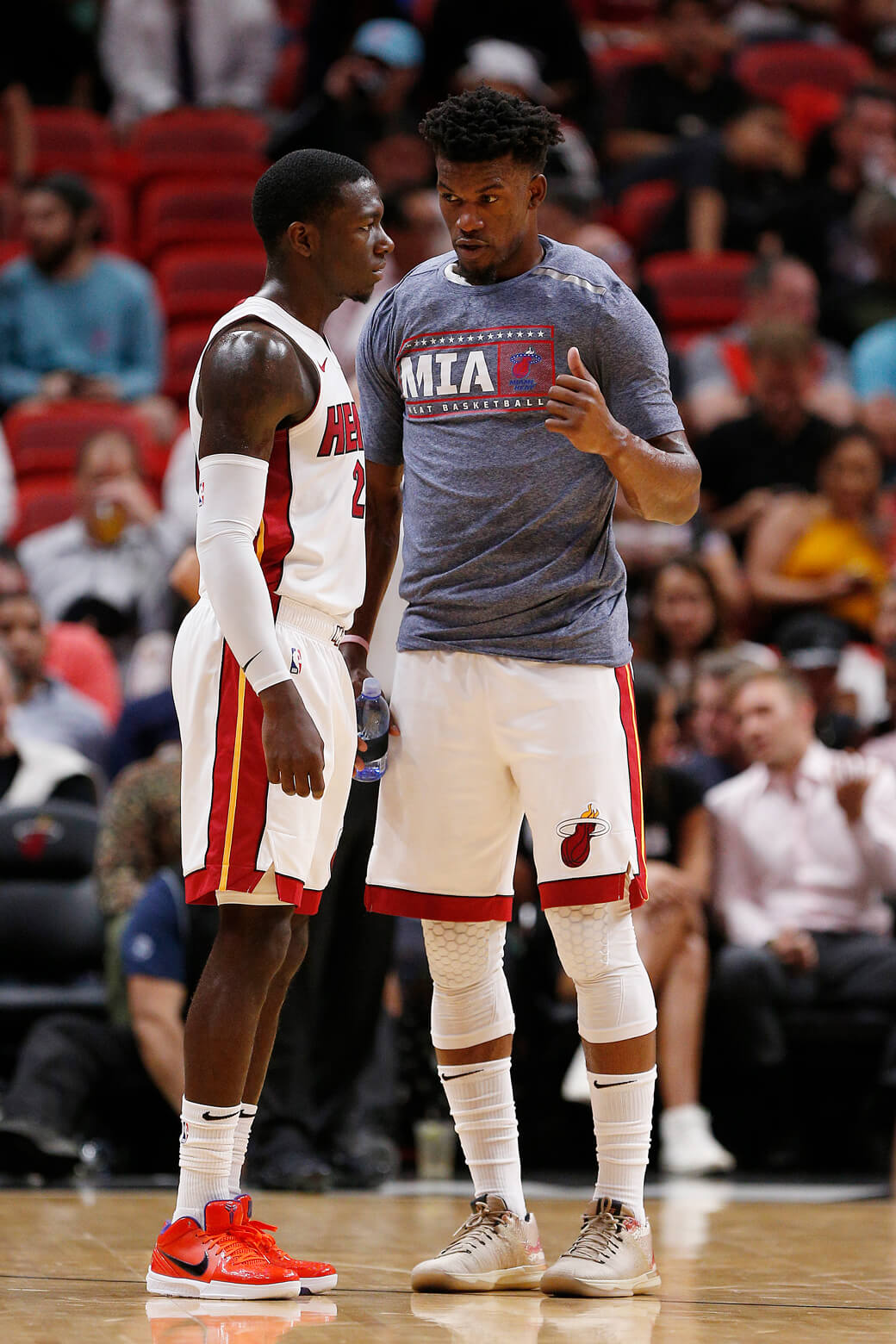 While his hot shooting to begin the year has cooled, Nunn promises his mindset will remain just the same as it was when he was proving himself in the G-League: "When I get on that floor," he says, "I'm going to show what I can do."
There aren't many opportunities to reflect during an NBA season, as the games keep coming and remaining in the moment is vital. Nunn's journey up to this point hasn't been how he would have scripted it, but he knows he wouldn't fully appreciate it had it come any other way.
"That's the beauty of it to me," he says. "To be able to overcome obstacles and find success. An opportunity was given to me and I was fully prepared for it. I knew I was going to get a chance somewhere. I just didn't know how long it would take. I just told myself that whenever that time came, I would be ready."
—
Christopher Cason is a contributor to SLAM. Follow him on Twitter @C4DUNK.
Photos via Getty.