As the first All-Star Weekend in Chicago since 1988 nears, we're rolling out a bunch of content focused on the rich history and current state of hoops in the Windy City. Chi-Town, stand up.
Previous stories:
LIVE FROM MADISON STREET: Zach LaVine Talks Playing in Chicago
ALL OF THE LIGHTS: Remembering 1988 All-Star Weekend in Chicago
BORN & RAISED: Allie Quigley Has Been Repping Chicago Since Day 1
HOMECOMING: Kendrick Nunn's Journey from Chicago to the NBA
—
Dear Chi,
We different. We know this. Not Paris different, not Harlem different, not Vegas, Lagos, Madrid, Sao Paulo, Sydney, New Orleans or South Central different. We stay a city within our own nation within our own world. Our flow, the way we roll, the way we think, feel about and react to things, the way we create, what we create, the reasons we create, different. We exist different.
This game ain't just a game. It's our export to the world. Our soul we keep. We bringin' it back like it's '88. All-Star Weekend. Reminding the world who we are, where we stand and—more defiantly—what we stand on and for. We didn't invent this game, just mecca'd it. GOAT'd it. Because we don't follow our passion, we follow our effort. We don't chase the end result, we embrace the process. While others trend set, we invent. We don't just play D, we protect, baseline-to-baseline. Tony Allen and Pat Bev style.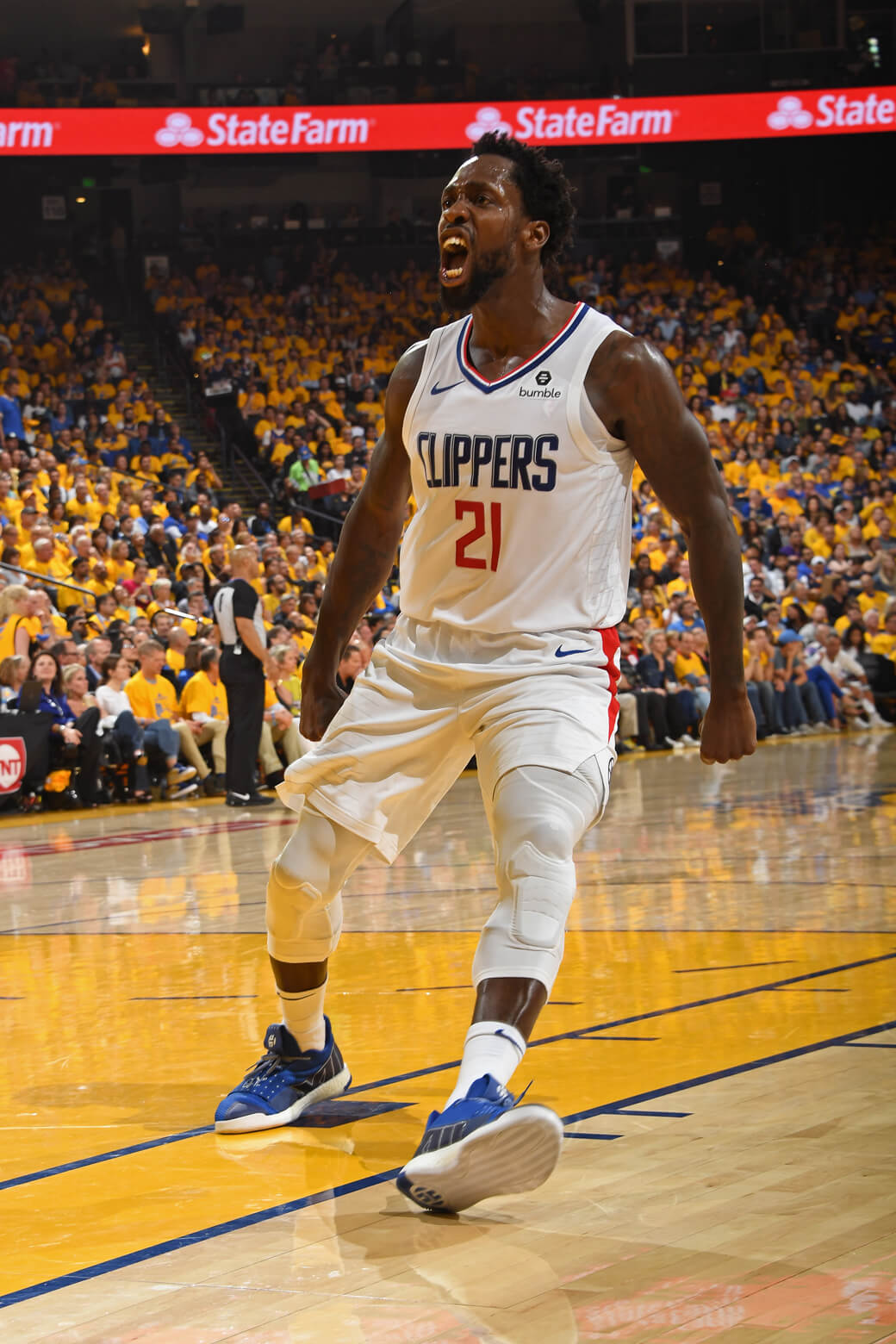 The mid-February classic that returns to us after a 32-year break is the culmination of decades of post-Jordan inspiration. It's us contributing to the game in ways unmatched by any other place in the world. Since Jordan's coming-out party that weekend (the same weekend that saw Mike Tyson marry Robin Givens here, too), the weekend where he ascended above the game and made the pound-for-pound alive title all his, all we gave to the game was the following: D-Wade, D-Rose, the Parkers: Candace and Jabari, KG via South Carolina, Tamika Catchings, three-time world champs Andre Iguodala and Shaun Livingston. Antoine Walker, Evan Turner, Cappie P, Michael Fin, Q-Rich, Jon Scheyer, officials James Capers and Marc Davis, the aforementioned Allen and Bev, Morgan Tuck, Juwan Howard, Jalen Brunson, Tyler Ulis, Sherron Collins, Will Bynum, Corey Mag, Jewell Loyd, Jamie Brandon, Ronnie Fields, the Pargos (Jannero and Jeremy), the Browns (Shannon and Sterling), and oh yeah, a kid named Anthony Davis. And they say the Dream Team changed the game.
Shy people run. Chi people run things. We live by truism, not by code. A truism that creates a different character of man, woman and child that shed sweat on the streets that we call neighborhoods, on these courts we call home. It reflects who we are individually; it reflects what we rep as a city. Our character is defined between the water of Lake Michigan and the concrete of Kedzie; by the wind that hits our skin but never touches our bones; by the chain nets that hang from iron halos and nylon that will create string music inside the United Center come February.
We are represented by Jake and Elwood, Cochise and Preach, Kanye and Parkay, Jordan and Pippen. We live by the difference between taking a gamble and being ambitious. Doubt to us equals not being prepared. Something we know nothing about. Our "Big Shoulders" alias comes with pride because it wasn't given to us: we earned it. The world has always been resting on them. Second City to no one. And for those who don't believe it, just ask someone from here during All-Star Weekend. We are not ashamed to remind those who don't know or forgot who we are. We don't argue, we simply disagree. We don't create enemies, we just have low tolerance for all things faux, fake or phony. We don't "friend" or "like" people we don't know. We believe in shaking peoples' hands. Eye to eye, I for I.
The new awakening has arrived. In the form of a basketball showcase we call the "Black Super Bowl." We are its host. Here to put on, display our coexistence with a game that is, to us, what hip-hop is to NYC, film and movies are to L.A., modern technology is to Silicon Valley, capitalism is to Wall Street, corruption is to Capitol Hill, coffee is to Seattle, Nike is to Portland, Mickey Mouse is to Orlando, Donald Glover is to the ATL. That connectivity, that association. That bond shared between our city and this game called "ball" that is inseparable, undeniable and unconditional. That love.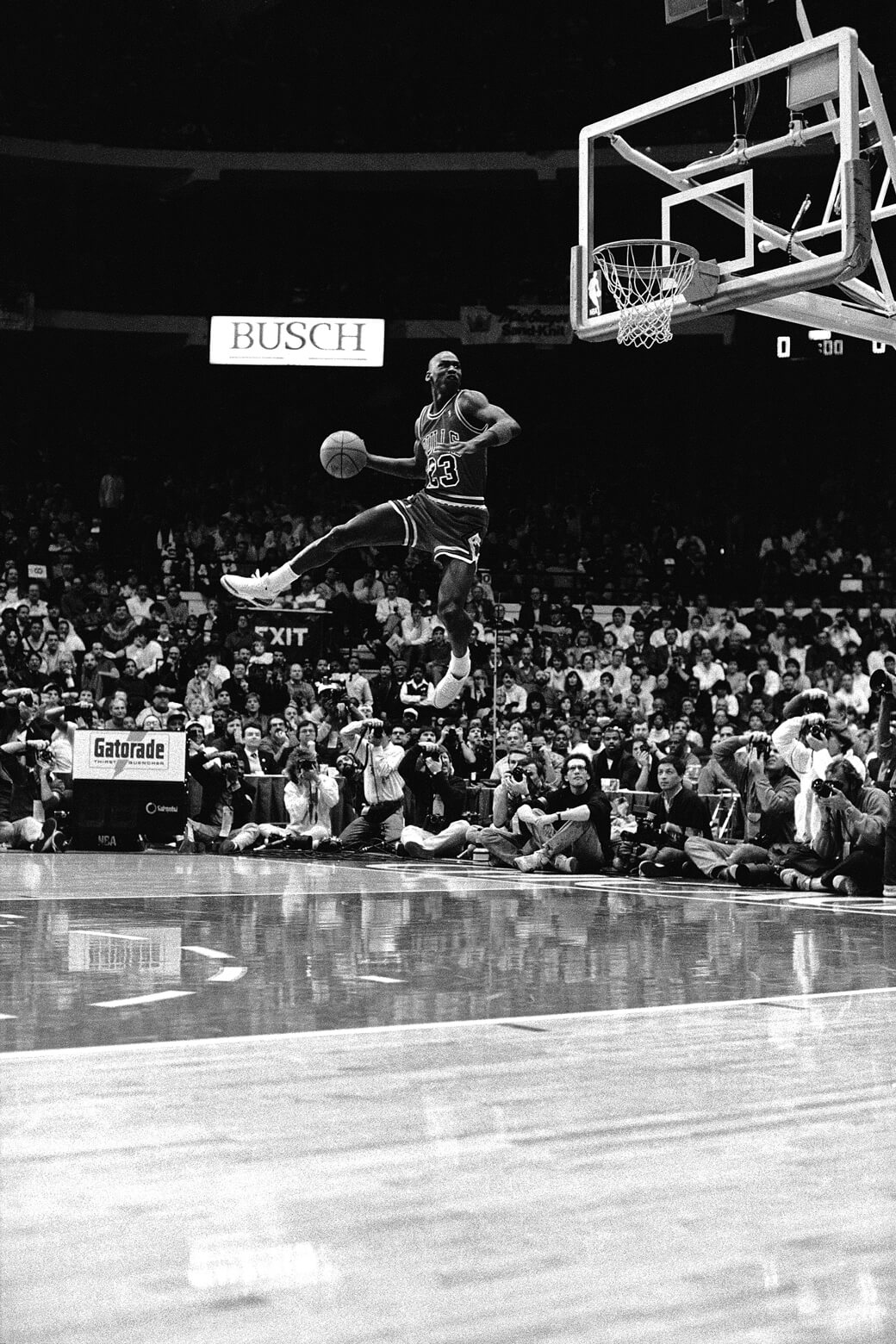 So let's show the world how we do. The real we. Where we shoot hoops, not people. Where presidents are from, not prisoners. Where we open the city's door and say, "Take your Jordans off. Relax. Watch the carpet. Don't chill, Chi-IL." And let all visitors know that while other places play the game, we live it. And that sound everyone will be hearing all weekend is not basketballs dribbling.
It's our heartbeat.
—
Scoop Jackson is a senior writer for ESPN.
Photos via Getty and Matthew Yarnell.