More than anything else, compiling and arguing about lists—especially sneaker lists—is fun as hell. So let's have some fun. 
KICKS 21 is "The List Issue." Over the next few weeks, we'll be releasing rankings that put an end (or beginning) to every hot debate in the world of sneakers. 
Order your copy of the magazine at our online store!
—
Kyrie Irving's wizardry with the ball is just about unparalleled throughout NBA history. His feets have been proper every time he breaks down defenses, too. Now four signatures deep, with two additional silhouettes, Irving's sneakers have become the most popular for young fans of the game. His storytelling through colorways is next-level, as you'll read below. The technology in his shoes makes them premium performance kicks, as well.
The Swoosh has big plans for Ky, but you'll just have to wait and see on that.
In the meantime, here are three reasons with Irving's line is important:
1. Colorways
Irving's had PEs for the Kyrie 3 and the Kyrie 4 that matched the colors of the Celtics and Cavaliers jerseys, but Nike's used the Kyrie line to explore storytelling through extensive colorways. They've gone away from traditional black versions for road games and white versions for home games. Instead, the line has been the testing ground for sneakers that don't even match the jerseys at all. With loud pops of colors and graphic-uppers, Irving's sneakers are now setting the standard that kicks should stand out.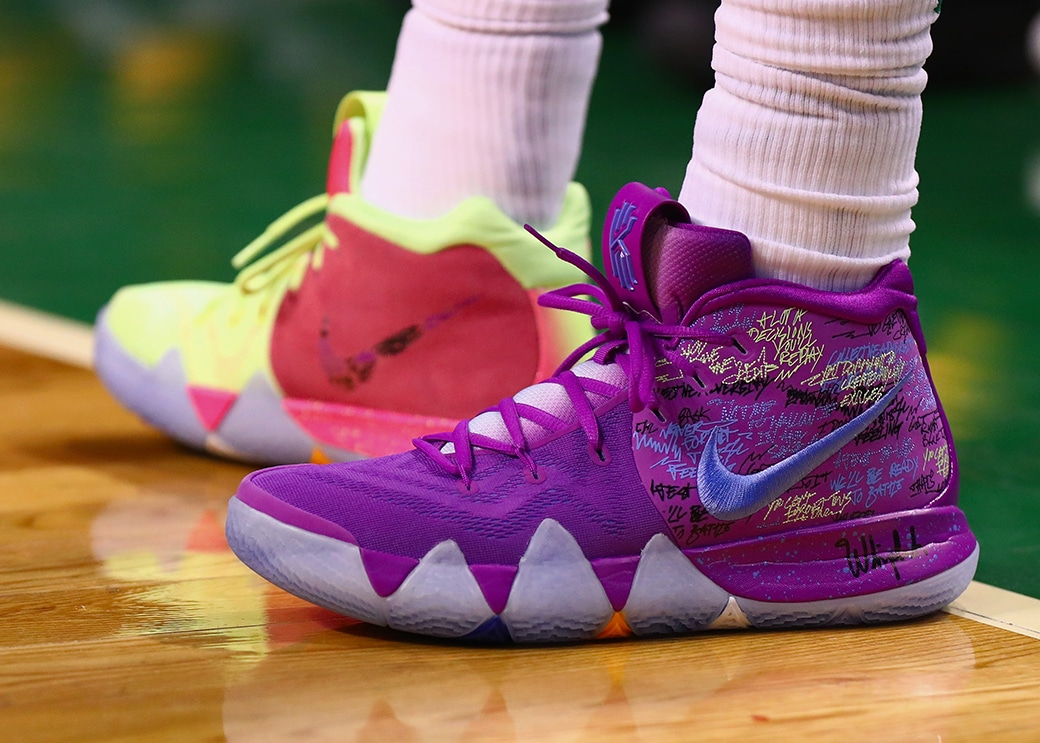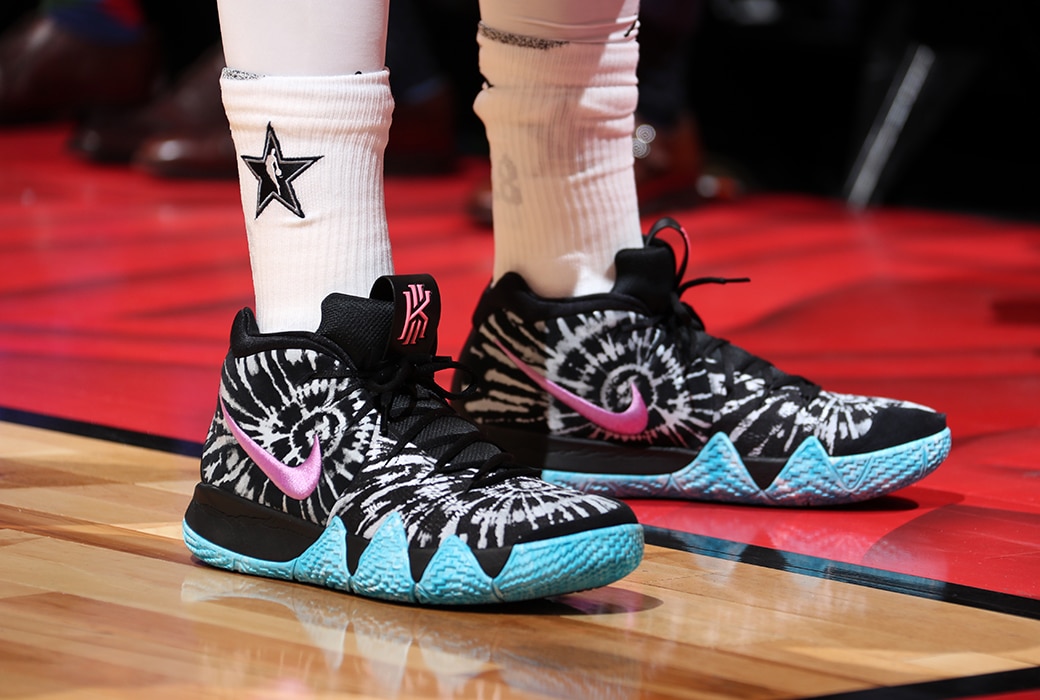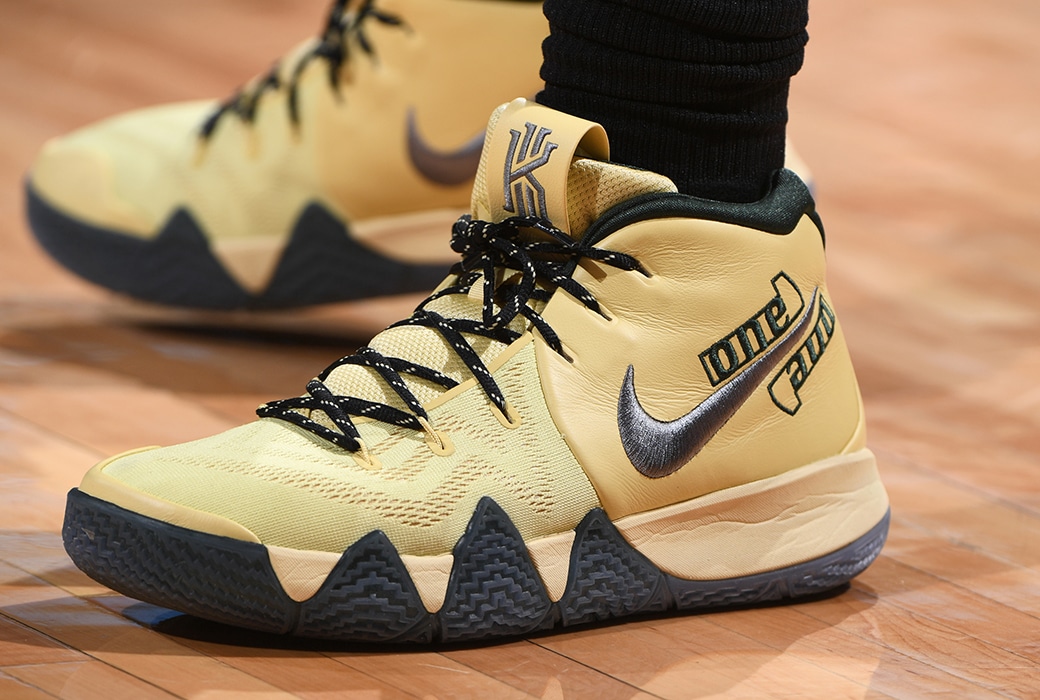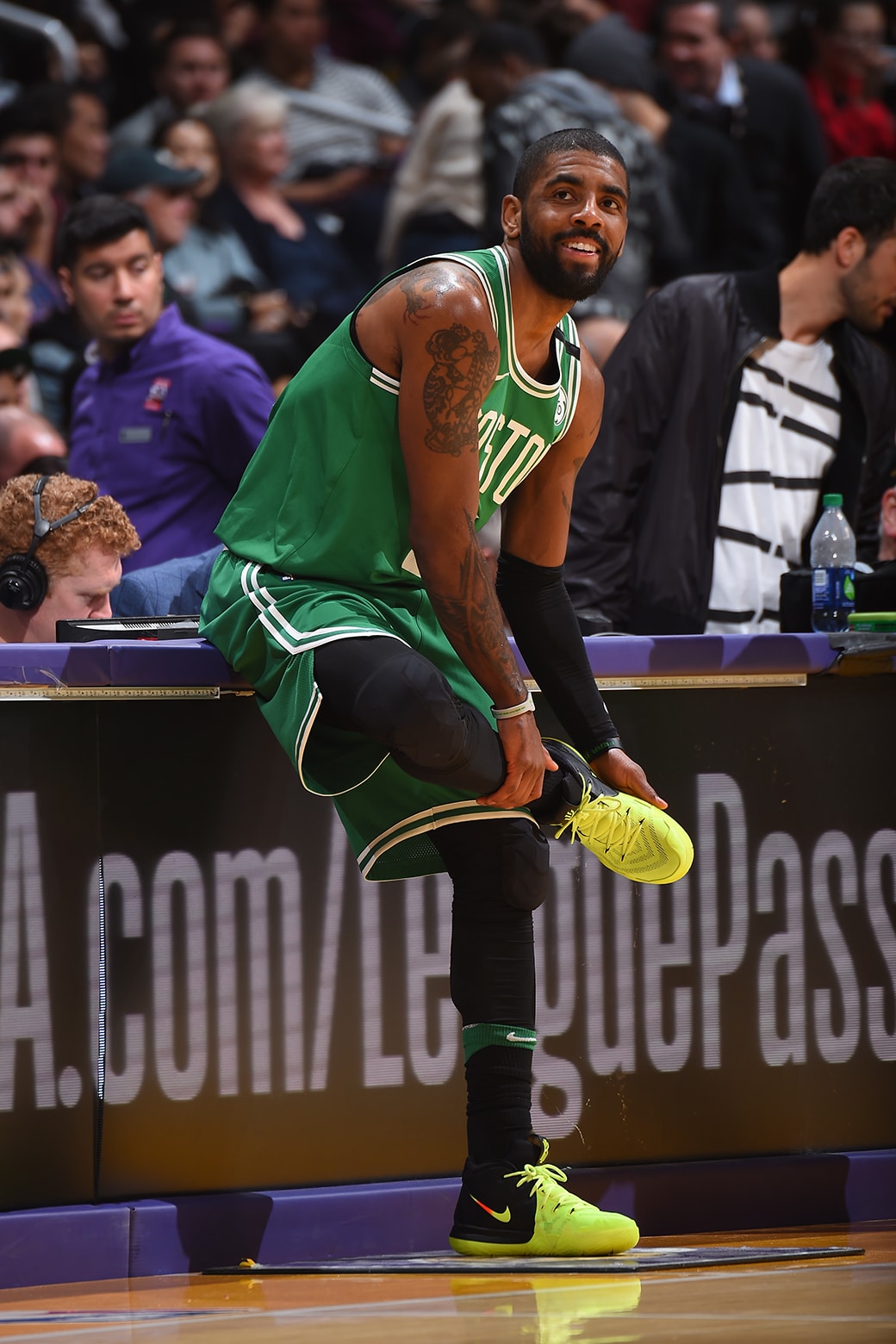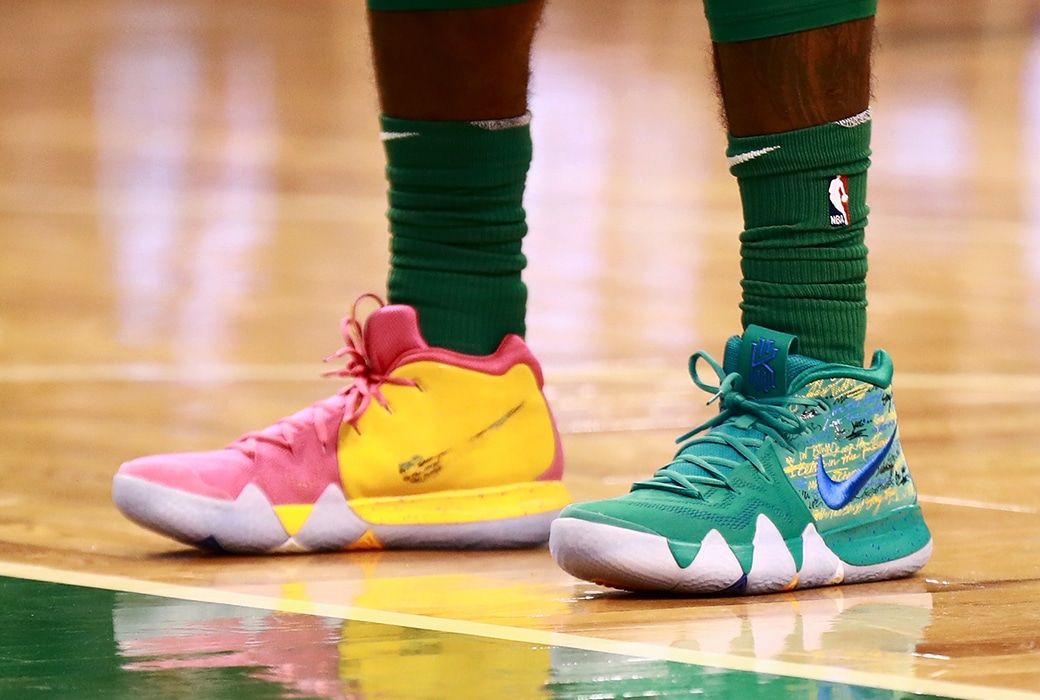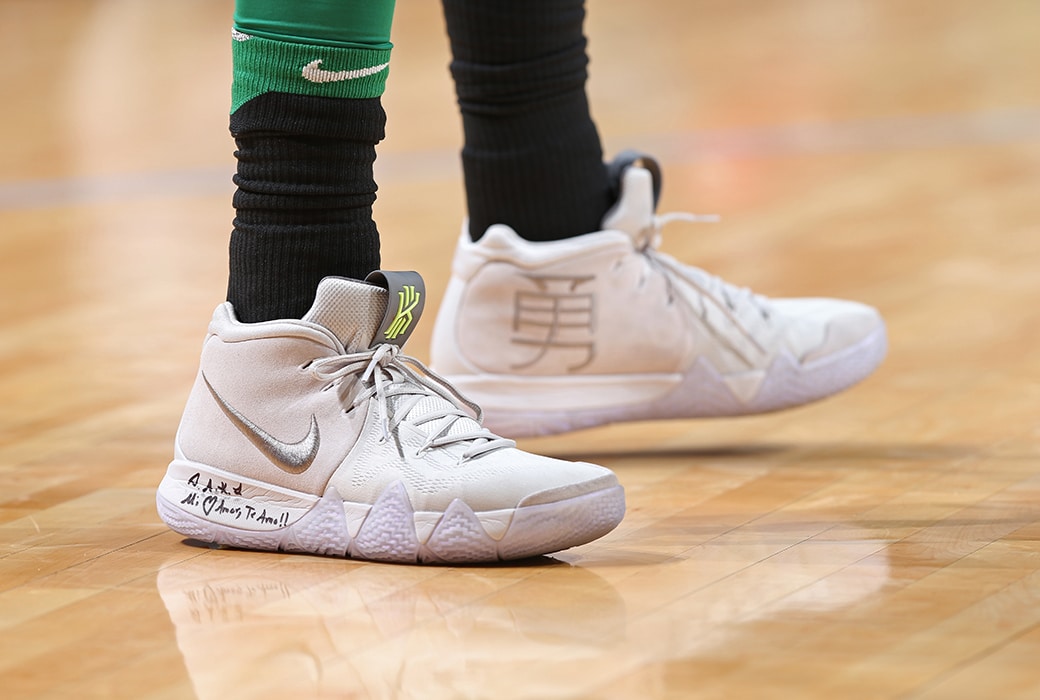 2. Collaborations
Irving's kicks haven't been afraid to look outside of Nike. Dating back to the "Uncle Drew" Kyrie 1 and "Ky-Rispy Kreme" Kyrie 2, and now with the "Wheaties" Kyrie 4, Irving is ready to put other companies' logos on his kicks. It's opened the door to a world of possibilities. He even has a "Cereal Pack" out. His most important collab, though, is with Kobe Bryant. They connected for the "Bruce Lee" Kyrie 3. Then a "Mamba Mentality" Kyrie 4 dropped. Their partnership isn't over, either. There's going to be more Kobe x Kyrie kicks down the line.
https://www.instagram.com/p/BXqTLTQlw1E/?taken-by=kyrieirving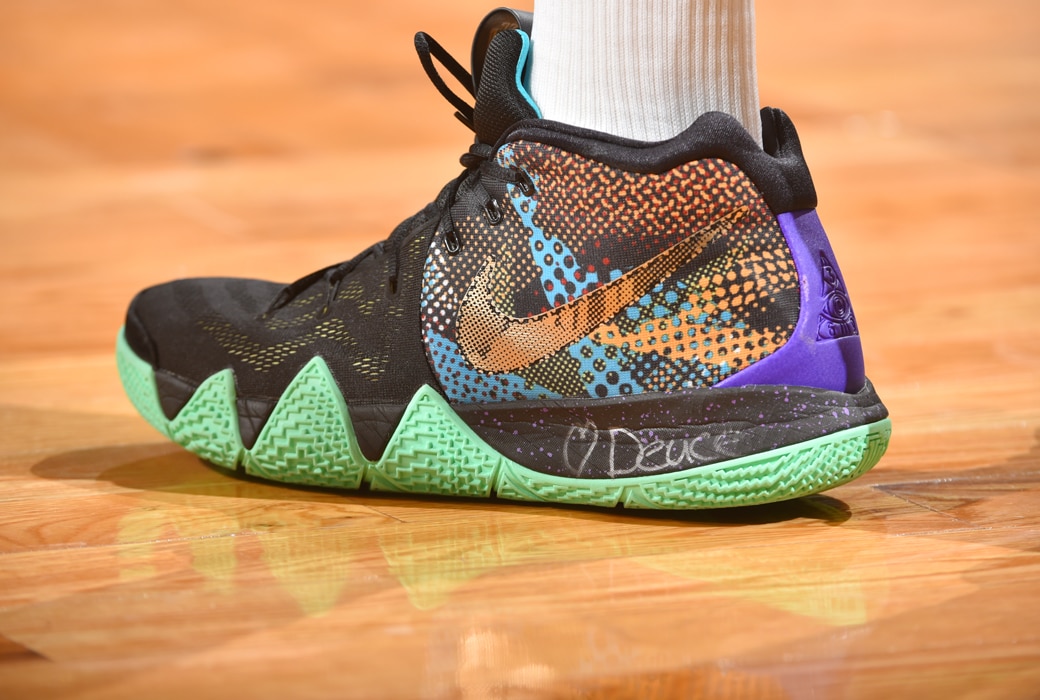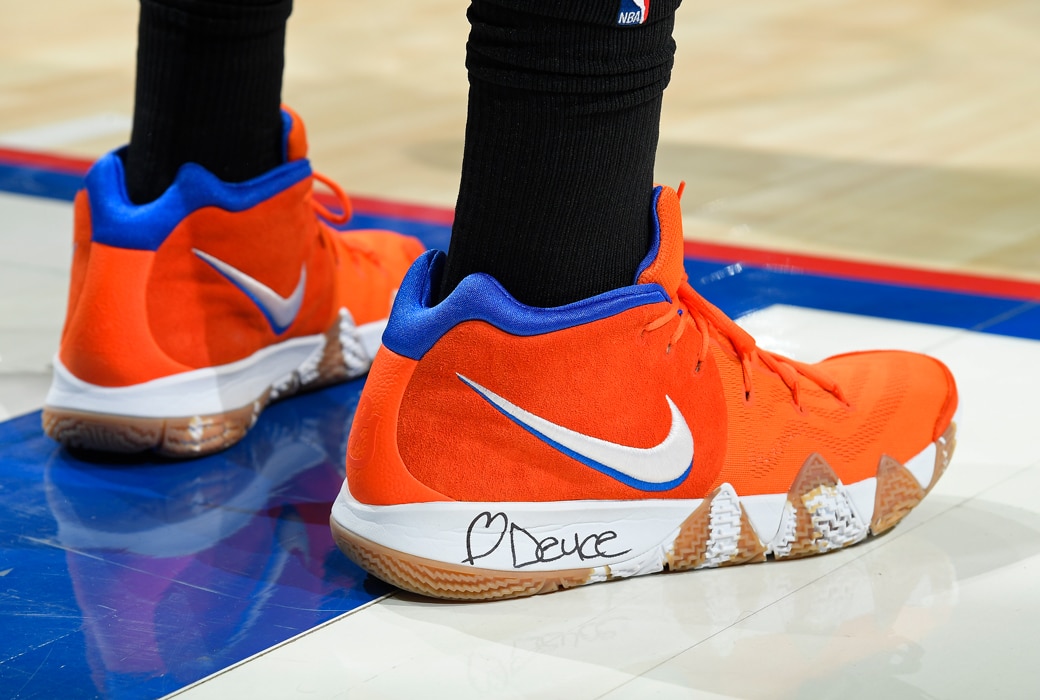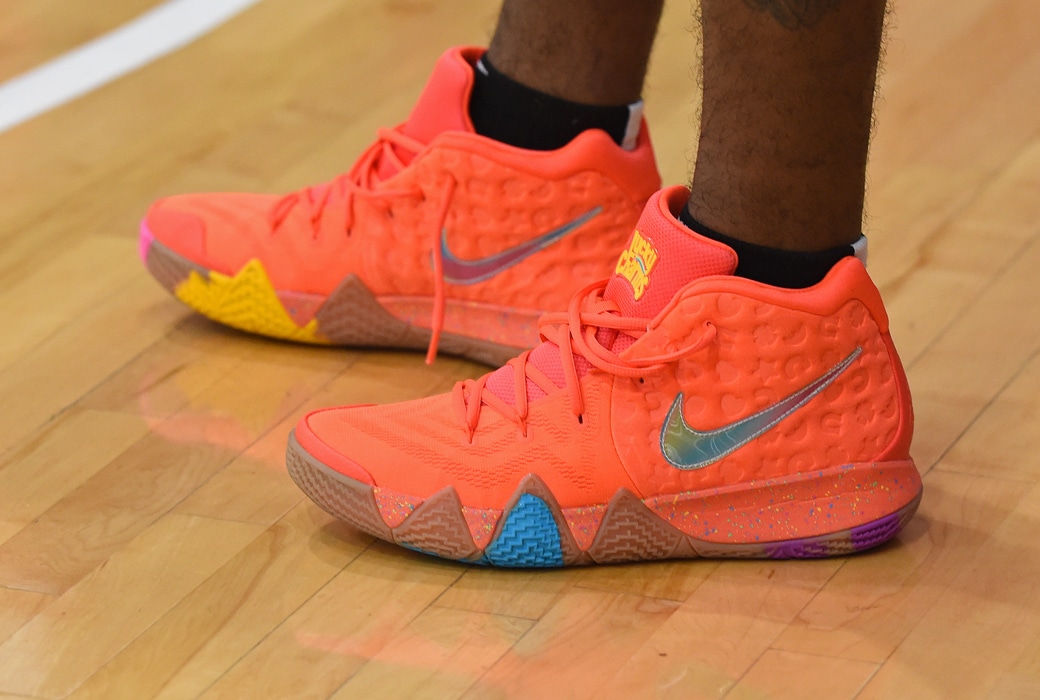 3. Love for the WNBA
Dating back to the Kyrie 2, a select group of WNBA players have been given PEs that Irving is very proud of. We talked to him about it back in December 2016: "Sue [Bird] is a great friend of mine now. I told her at [Team] USA, she had better colorways than I did. I'm teasing her about it, but that right there just shows me that she believes in not only the shoe, she believes in me."
Bird, Seimone Augustus, Tiffany Hayes, Tina Charles and others have been wearing exclusive Kyrie heat since last summer. And when the "Power is Female" Kyrie 4 recently dropped, it took over the W like a wave.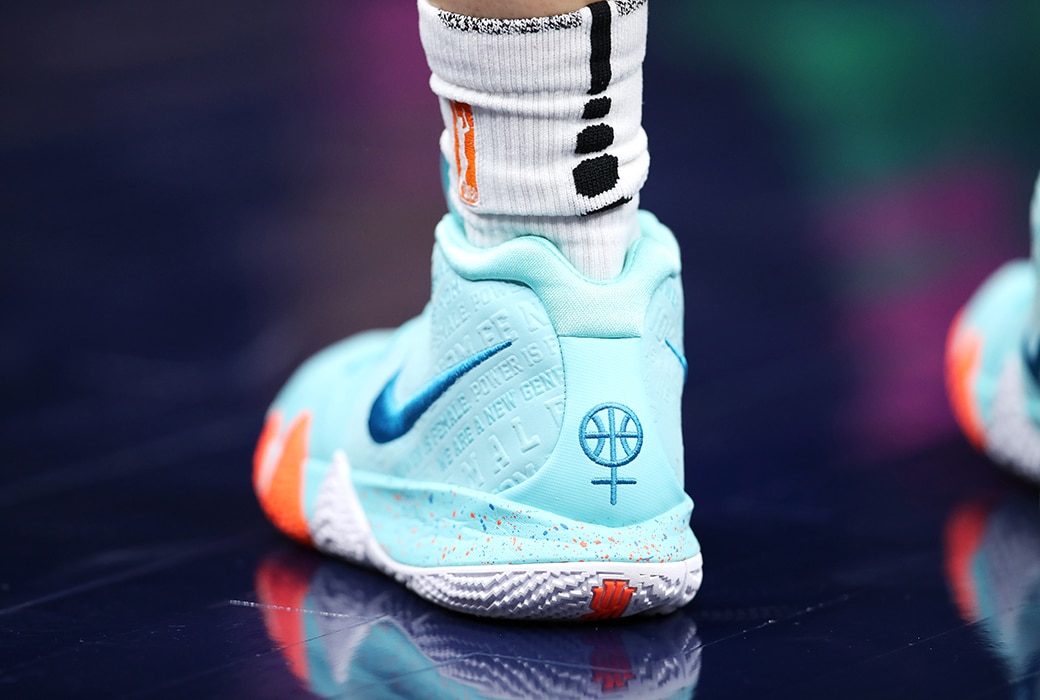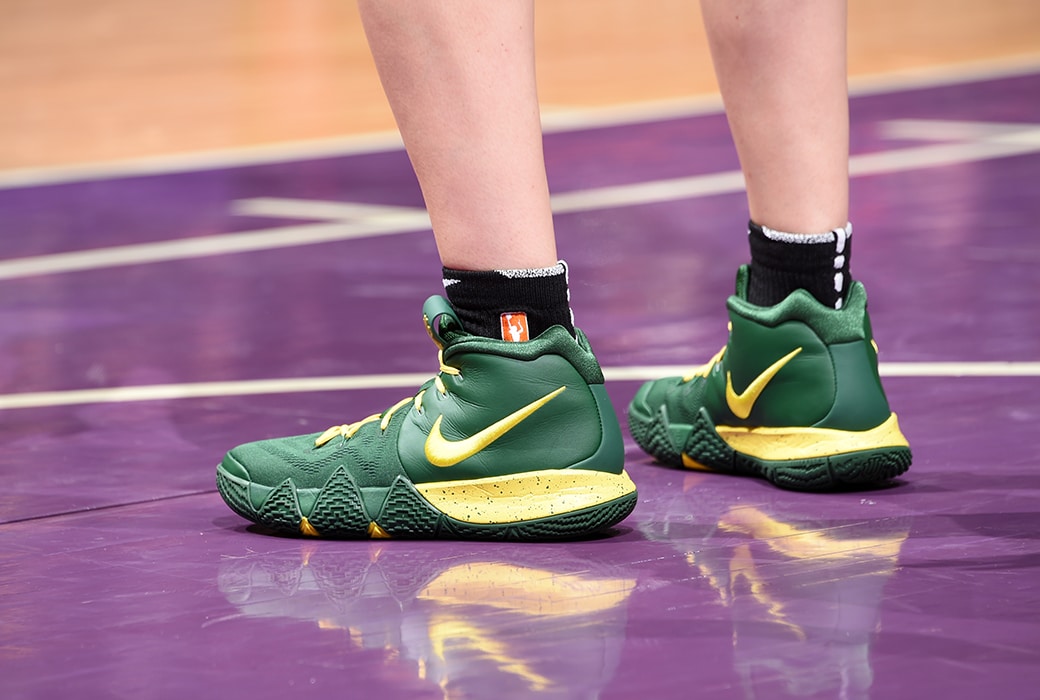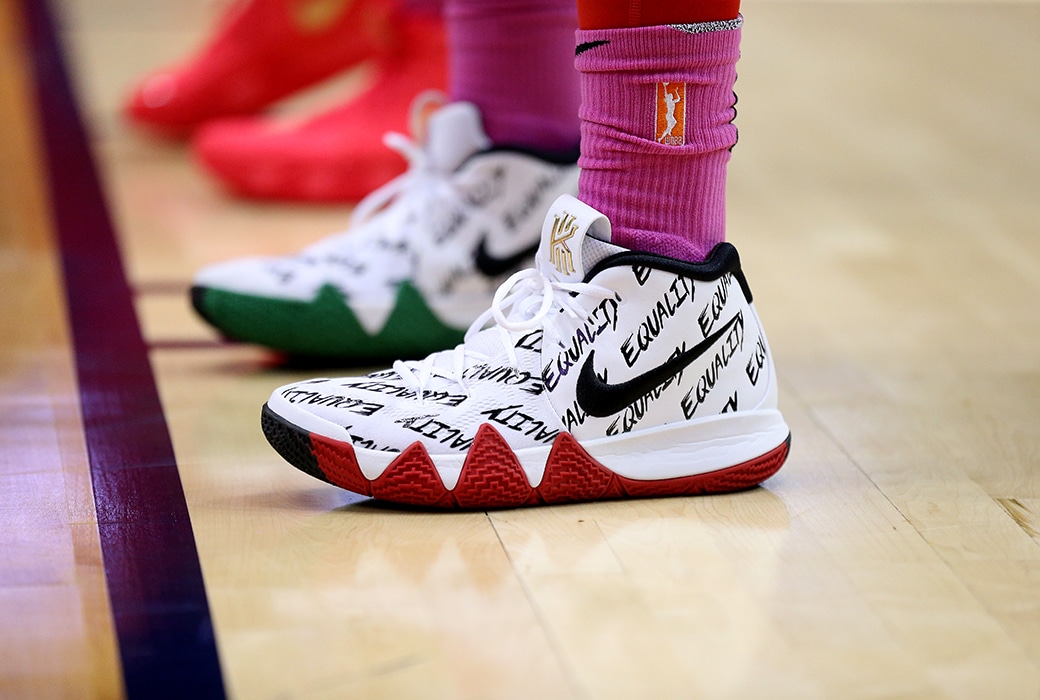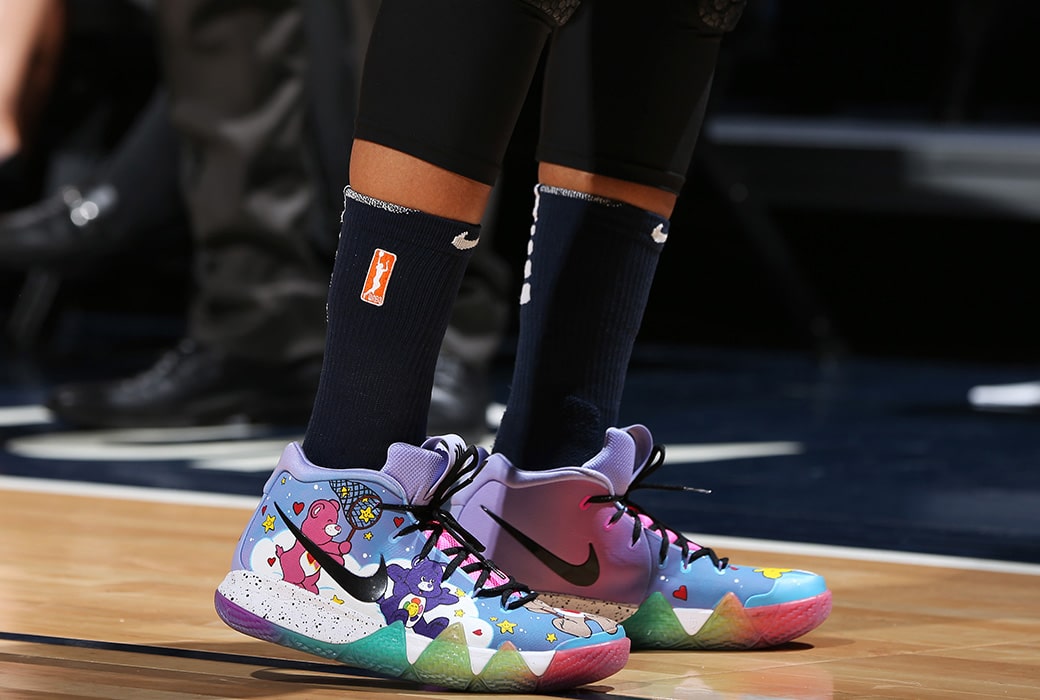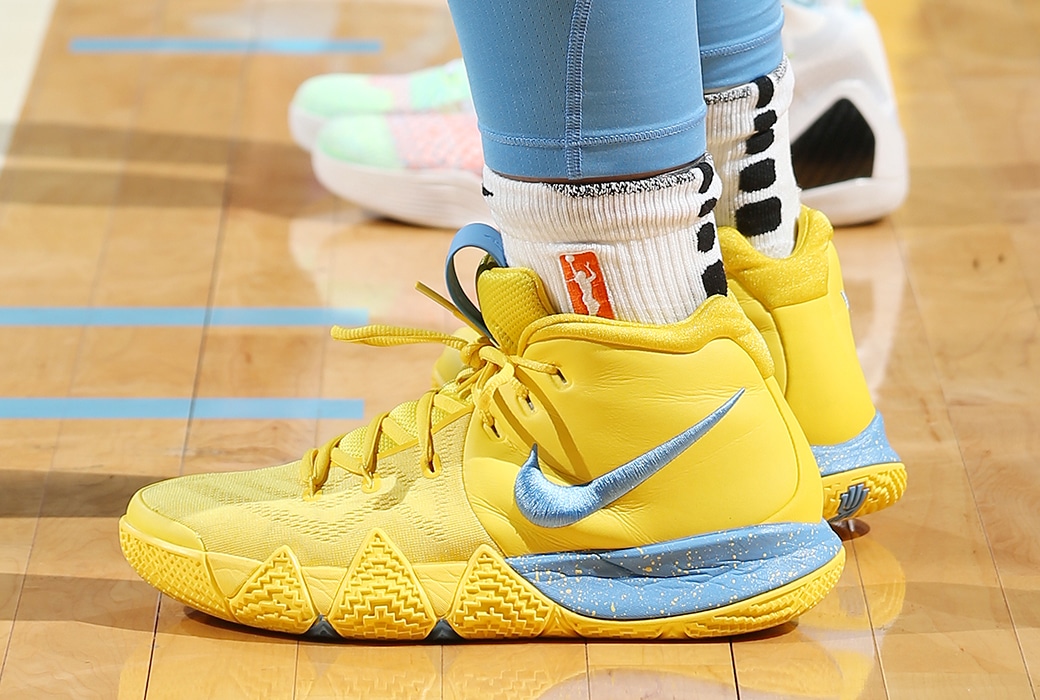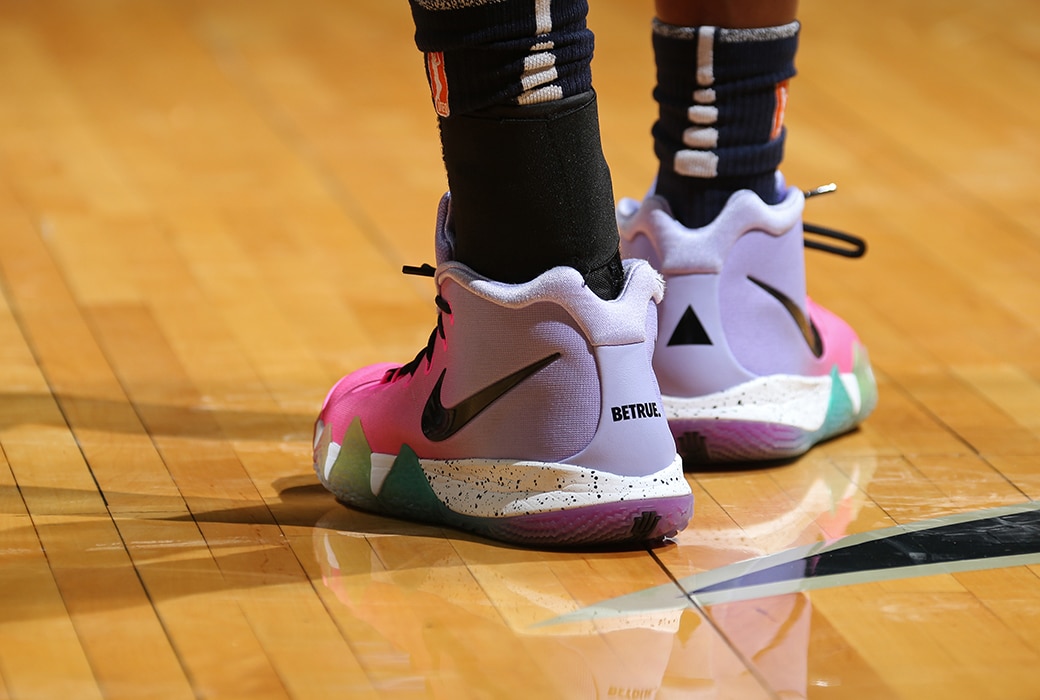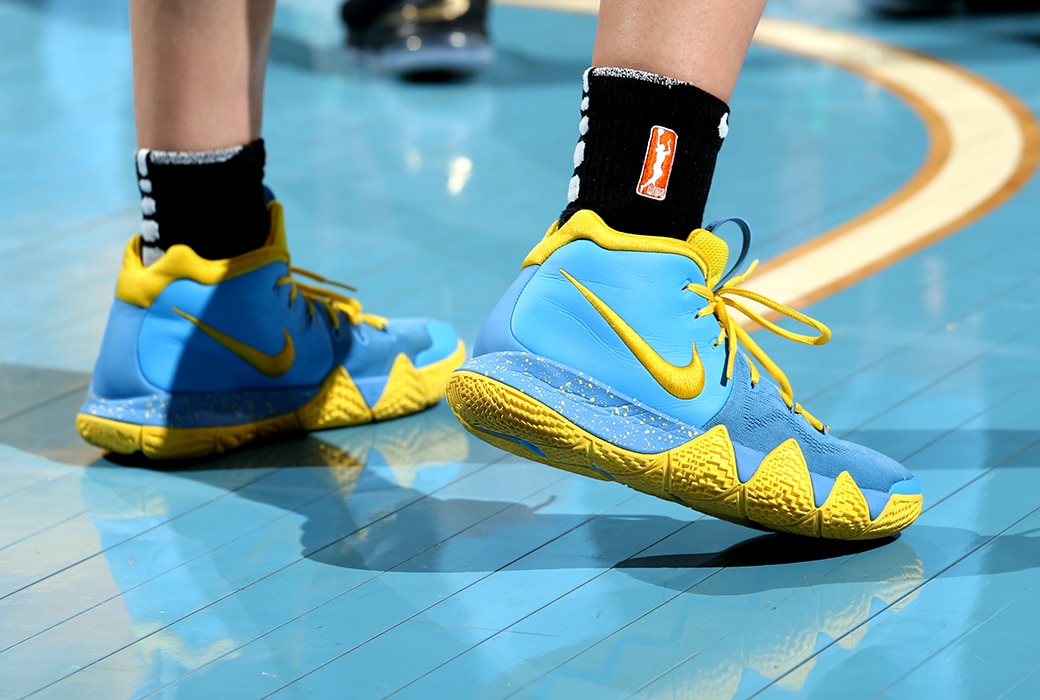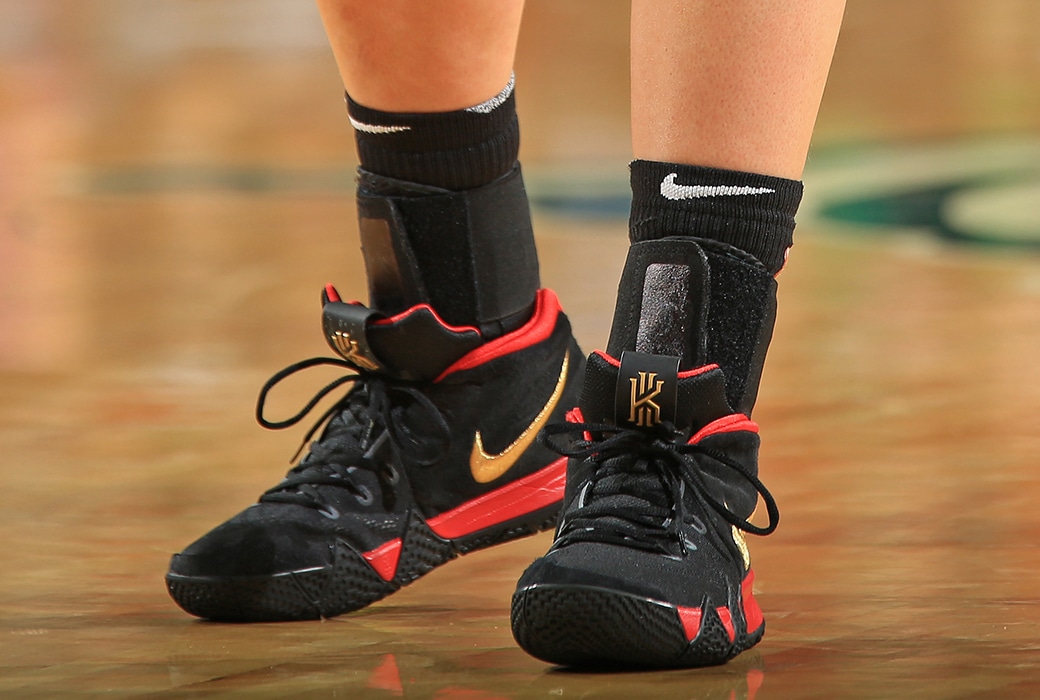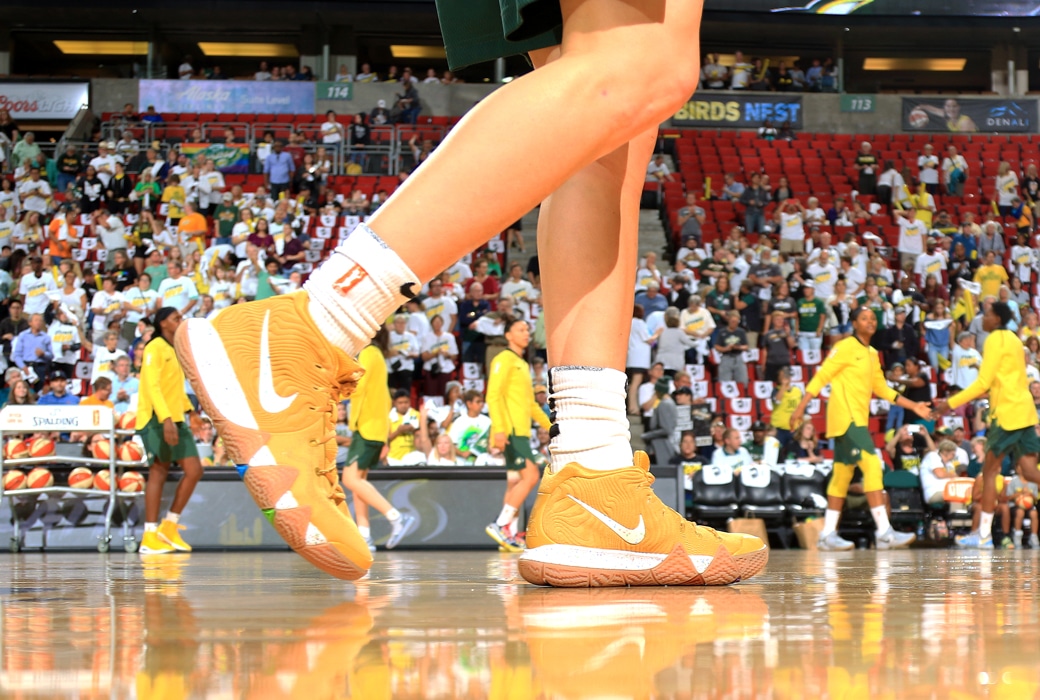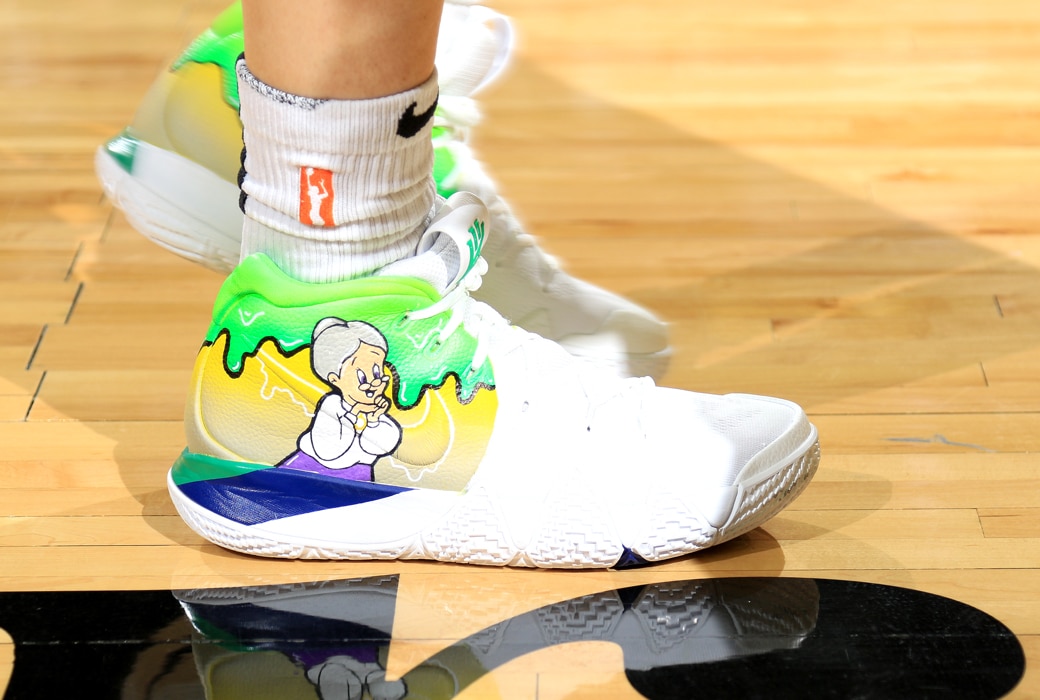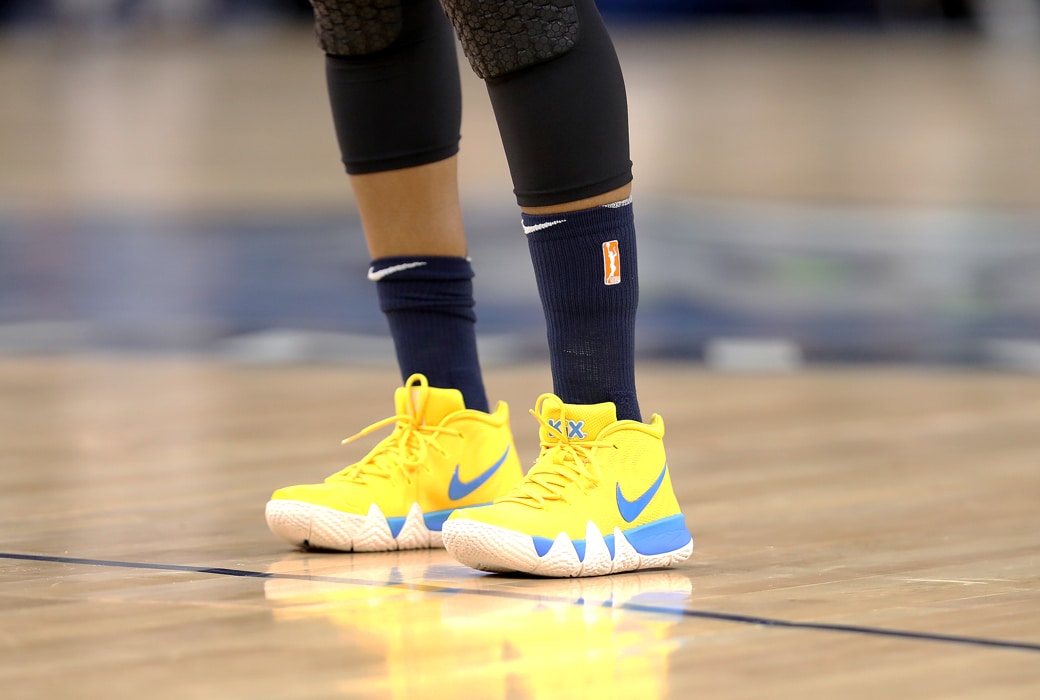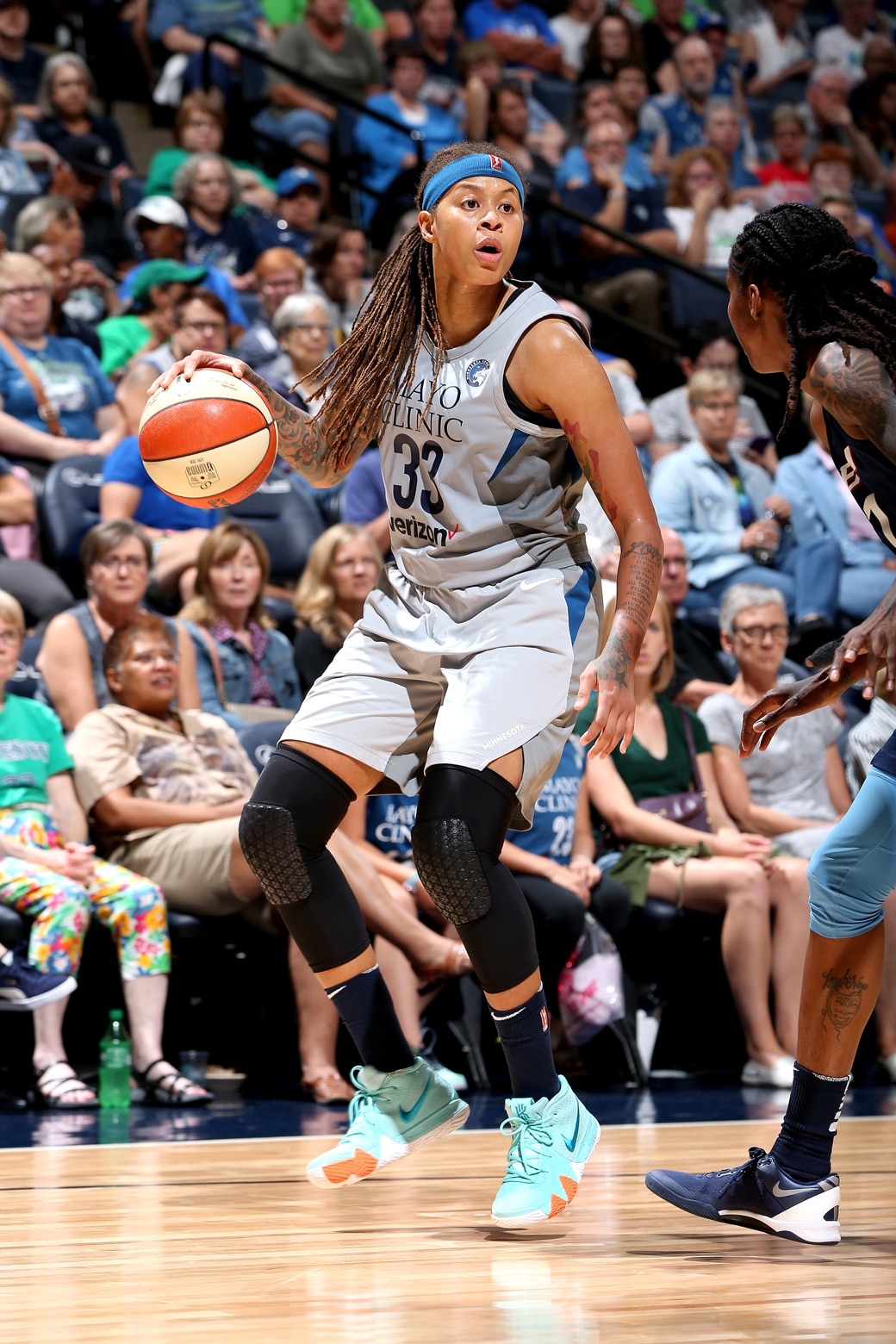 Other lists from KICKS 21:
The 8 Hottest KICKS of 2018 (So Far) 🔥
The 15 Best UA Colorways of 2017-18 👀
The 15 Best LeBron 15 Colorways of 2017-18 👑
The WNBA's 25 Biggest Sneakerheads 🏀👟