You can find more of the SLAM TOP 100 list here: 
100-51 
50-11
No. 10: Larry Bird
No. 9 Tim Duncan
No. 8: Wilt Chamberlain
Order your copy of the SLAM TOP 100 issue at our store. 
—
"The most divine teammate there ever was." That's how legendary sportswriter Frank Deford described Bill Russell in a 1999 SI profile. There's no better way to summarize who Russell was as an athlete, though this, courtesy of Jerry West and shared with Deford, is pretty perfect, too: "It wasn't just that Bill was the whole package—and he was," West said. "But there was such presence he brought to the game."
Russell won three consecutive high school state titles, then another two in three years at the University of San Francisco. In 1956, he was drafted by the Celtics, whom he lead to 11 championships in 13 seasons, two of which ('68 and '69) came with him serving as the team's head coach, the first black man to hold the position in a major American sport.
Our favorite Bill Russell stat is the following: He played in 11 series-deciding games in his NBA career. Guess his record? Yeah, in those contests Russell was 11-0. You hear a lot of athletes talk about losing not being an option, but for Russell it was almost literally the case. This is why teammates would often find him hunched over a toilet and vomiting prior to big games. "It's a welcome sound…it means he's keyed up," Celtics guard John Havlicek once said. "Around the locker room we grin and say, Man, we're going to be alright tonight."
Russell was a majestic athlete. A 6-10 former college high jump standout, but also a brilliant tactician, he was considered by his teammates and opponents to be the most impactful defender the game ever saw. It's the primary reason he was a five-time MVP. He turned shot blocking into an art, swatting shots softly to teammates, which he realized could trigger fast breaks.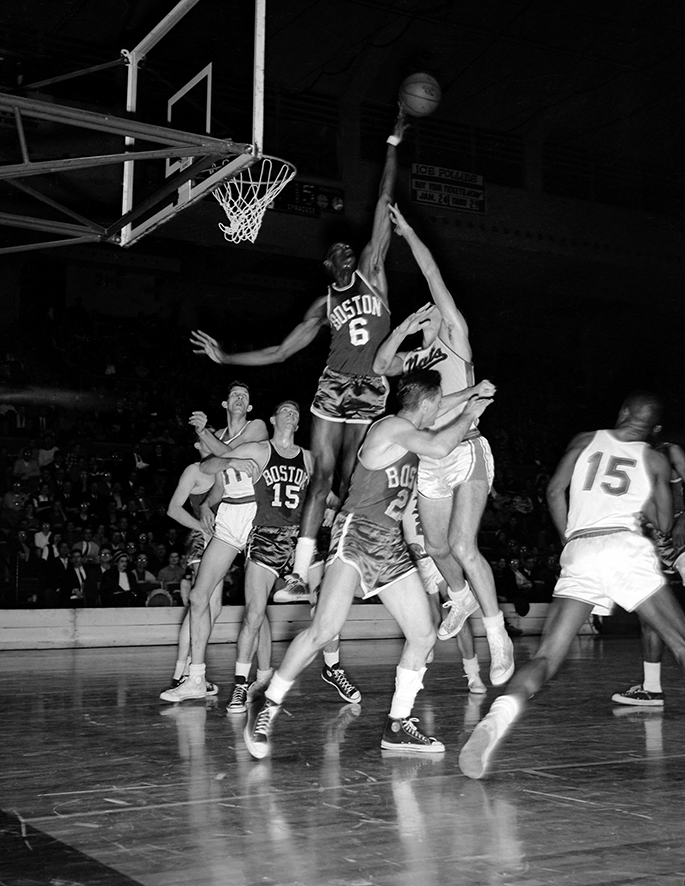 But that all captures who Russell was as a player, not a man. That, at least, was what he'd say—that basketball was what he did, not who he was. Who was he? President Barack Obama once described him as "someone who stood up for the rights and dignity of all men." Obama shared those words in May 2011, prior to awarding Russell the Presidential Medal of Freedom for his accomplishments on the court and in the Civil Rights movement. Russell stood by Muhammad Ali and marched alongside Martin Luther King Jr.
He was one of America's first black superstars, keenly aware of the burden and importance that came with such a title. In 1958, while touring with a group of NBA All-Stars, Russell and his black teammates were denied hotel rooms in a segregated part of North Carolina. He would describe the incident: "It stood out, a wall which understanding cannot penetrate. You are a Negro. You are less."
Of course, Russell was, and is, much more, more than a Hall of Fame player, more, even, than an all-time winner, more than an NBA legend—though he's certainly all those things. Bill Russell is one of the most influential athletes in all of American sports. Hero, icon…choose your label. They all apply.
Photos via Getty Images.
RELATED
SLAM's Top 100 Players Of All-Time: 100-51
SLAM's Top 100 Players Of All-Time: 50-11
SLAM's Top 100 Players Of All-Time: Larry Bird, No. 10
SLAM's Top 100 Players Of All-Time: Tim Duncan, No. 9
SLAM's Top 100 Players Of All-Time: Wilt Chamberlain, No. 8