You can find more of the SLAM TOP 100 list here:
100-51
50-11
No. 10: Larry Bird
No. 9: Tim Duncan
No. 8: Wilt Chamberlain
No. 7: Bill Russell
No. 6: Shaquille O'Neal
No. 5: Kobe Bryant
No. 4: Kareem Abdul-Jabbar
No. 3: Magic Johnson
No. 1: Michael Jordan
Order your copy of the SLAM TOP 100 issue at our store.
—
Roughly nine hours before LeBron James became the youngest player in NBA history to reach 30,000 points, the King reminded himself, via an Instagram post, to savor the looming achievement.
"While I know it's never been a goal of yours from the beginning," he wrote, "try (please try) to take a moment for yourself."
Special Offer: Click Here To Get 15% Off NBA Store With Code NBASLAM15
Yes, it makes sense that James, who is somehow still in his prime at 33 years old, might need a reminder to take a step back and appreciate his success.
But what's our excuse?
Too often we have taken LeBron for granted. We have allowed foolish storylines that have nothing to do with basketball distract us. We have let a few subpar performances in a masterful body of work that has spanned over 1,100 games cloud our perception. We have seen so many poster dunks and chase-down blocks and how is that humanly possible assists that each one has lost a bit of its ability to provoke shock and awe. I mean, we don't even blink anymore when we see 27 points, 7 rebounds and 7 assists on 10-14 shooting in the box score.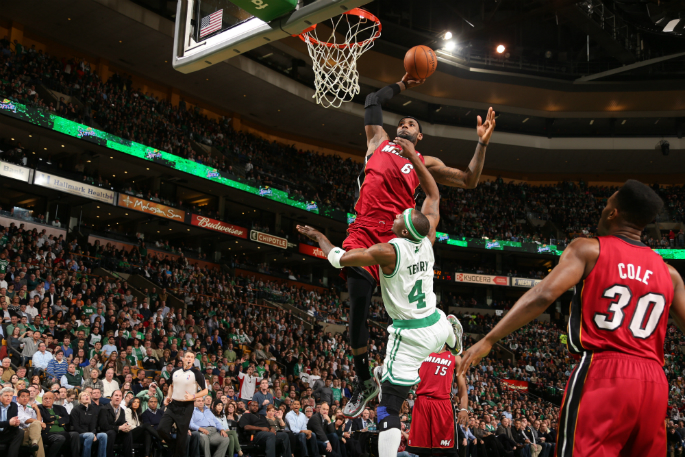 So let this ranking serve as another reminder that we have all been—and still are—witnesses to something special: A player who has earned his place in every "Who is the GOAT?" argument happening at dinner tables and loud sports bars around the world.
It was a career destined to disappoint. At 17, James was put on the cover of Sports Illustrated and dubbed "The Chosen One." At 18, he signed a seven-year Nike endorsement deal worth over $90 million before being selected first overall in the 2003 Draft by his hometown Cleveland Cavaliers. It all made you wonder: How could he feasibly live up to our ridiculous expectations? There was even a famous Nike commercial that played off this curiosity, showing James, seemingly overcome by the pressure, frozen in his League debut.
But while the ongoing story of LeBron has had its occasional distraction—see "I'm taking my talents to South Beach"—the player himself has been a model of consistency where it matters most: on the court. James has averaged more than 25 points per game on at least 47 percent shooting from the field for 14 straight seasons (and over 50 percent in eight of the last nine). He has made 14 straight All-Star appearances (tied for sixth most) and been picked to 11 straight All-NBA First Teams (a feat only Karl Malone has achieved). He has made the playoffs 13 straight years and the Finals seven straight years (the first to do so since Bill Russell's Celtics in the 1960s). He has missed just 71 regular season games out of a potential 1,214, and has never been sidelined during the playoffs.
That type of durability is remarkable for any player, but especially for someone who carries as much weight and impacts the game in as many ways as James. What separates him from the six other Hall of Famers, or future Hall of Famers, to hit the 30,000 benchmark is this: He is the only one of them to also notch 7,000 assists (he has 8,208 as of this writing, which is 11th all-time) and more than 8,000 rebounds…not to mention the 1,865 career steals (16th all-time), and the countless blocks (including the block) that are somehow still unfathomable after observing them thousands of times.

The versatile James is not just one of the greatest scorers ever, he is also one of the greatest passers and defenders. At 6-8, 250 pounds, he defines the term, "all-around player," adept at orchestrating an offense and guarding every position.
To have James' freak athleticism is one thing. To have it and also have his level of basketball IQ is another. That never-before-seen combination has brought LeBron three championships—one against a team with KD, Westbrook and Harden; one against the San Antonio dynasty; and one against the best regular season squad in NBA history—and four MVP trophies (only four others have that many).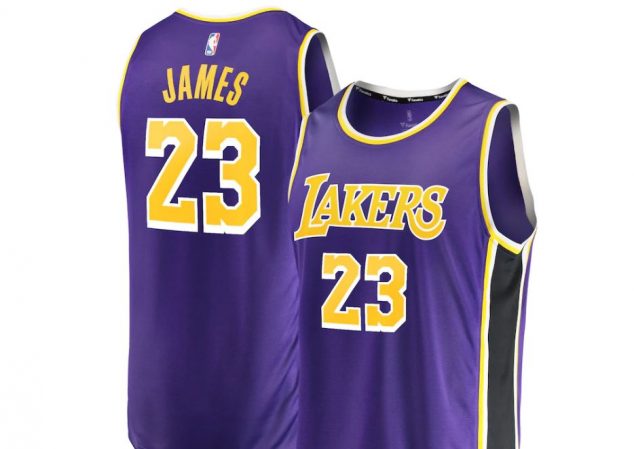 And remember, the clock is still ticking. The run is not over. The climb continues. LeBron could, assuming his production persists at a high rate (an extremely fair assumption), retire in the top five in points and assists. No other player ranks in the top 10 in both categories.
So take a note from the King himself and grasp what is unfolding: a career destined to disappoint that has done anything and everything but.
RELATED
SLAM's Top 100 Players Of All-Time: 100-51
SLAM's Top 100 Players Of All-Time: 50-11
Larry Bird, No. 10
Tim Duncan, No. 9
Wilt Chamberlain, No. 8
Bill Russell, No. 7
Shaquille O'Neal, No. 6
Kobe Bryant, No. 5
Kareem Abdul-Jabbar, No. 4
Magic Johnson, No. 3
Michael Jordan, No. 1